Injured Dak Prescott Could Embarrassingly Still Lead the Cowboys in This Stat
Dak Prescott played in a little over four games for the Dallas Cowboys this year. But he still may end up as the team's best-throwing quarterback this year. A stat that's perhaps indicative of the team's entire season, Prescott is on his way to leading the team in passing yards despite playing just 25% of the season. This unprecedented milestone shows what kind of year the Cowboys are having.
Dak Prescott's rollercoaster of an NFL season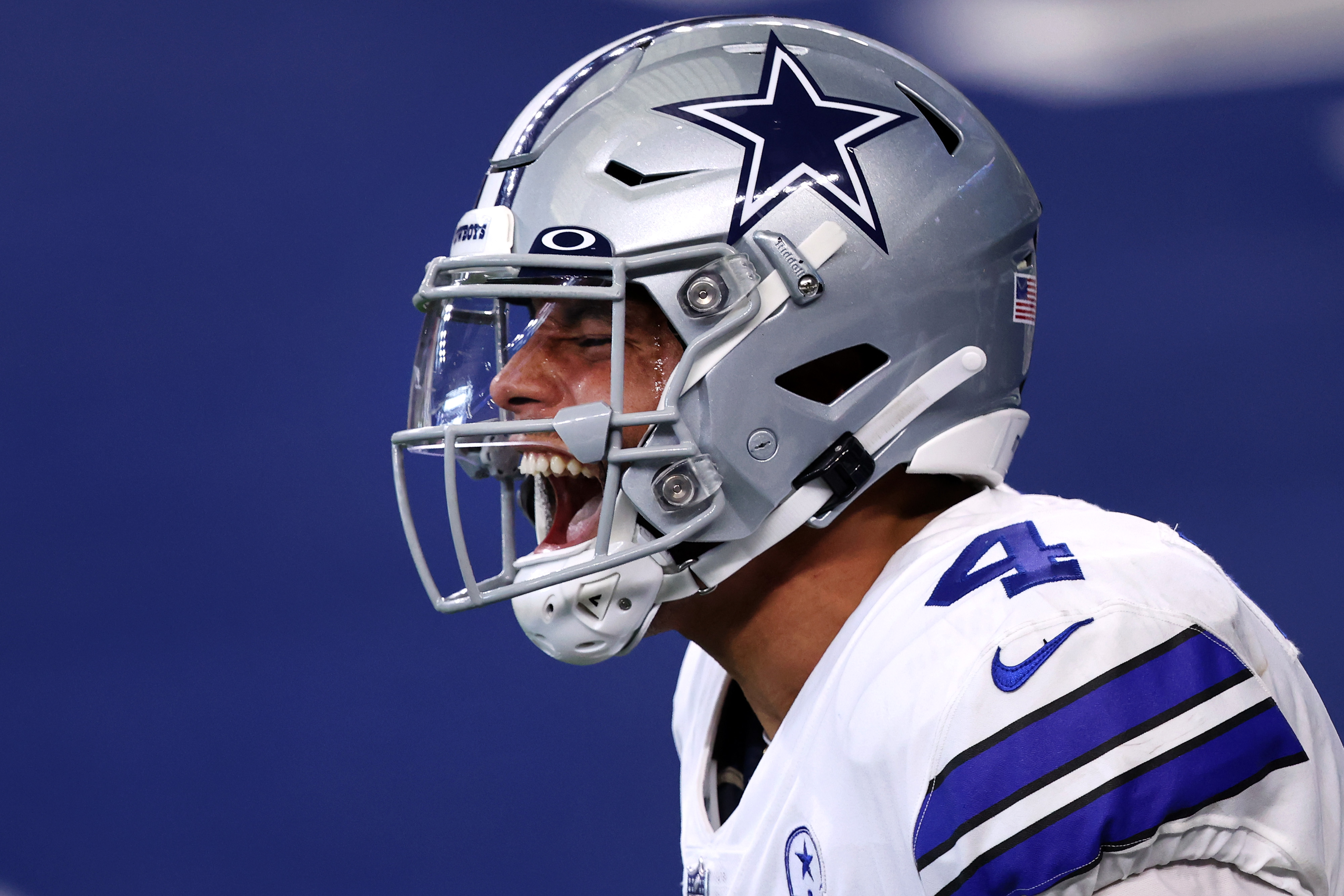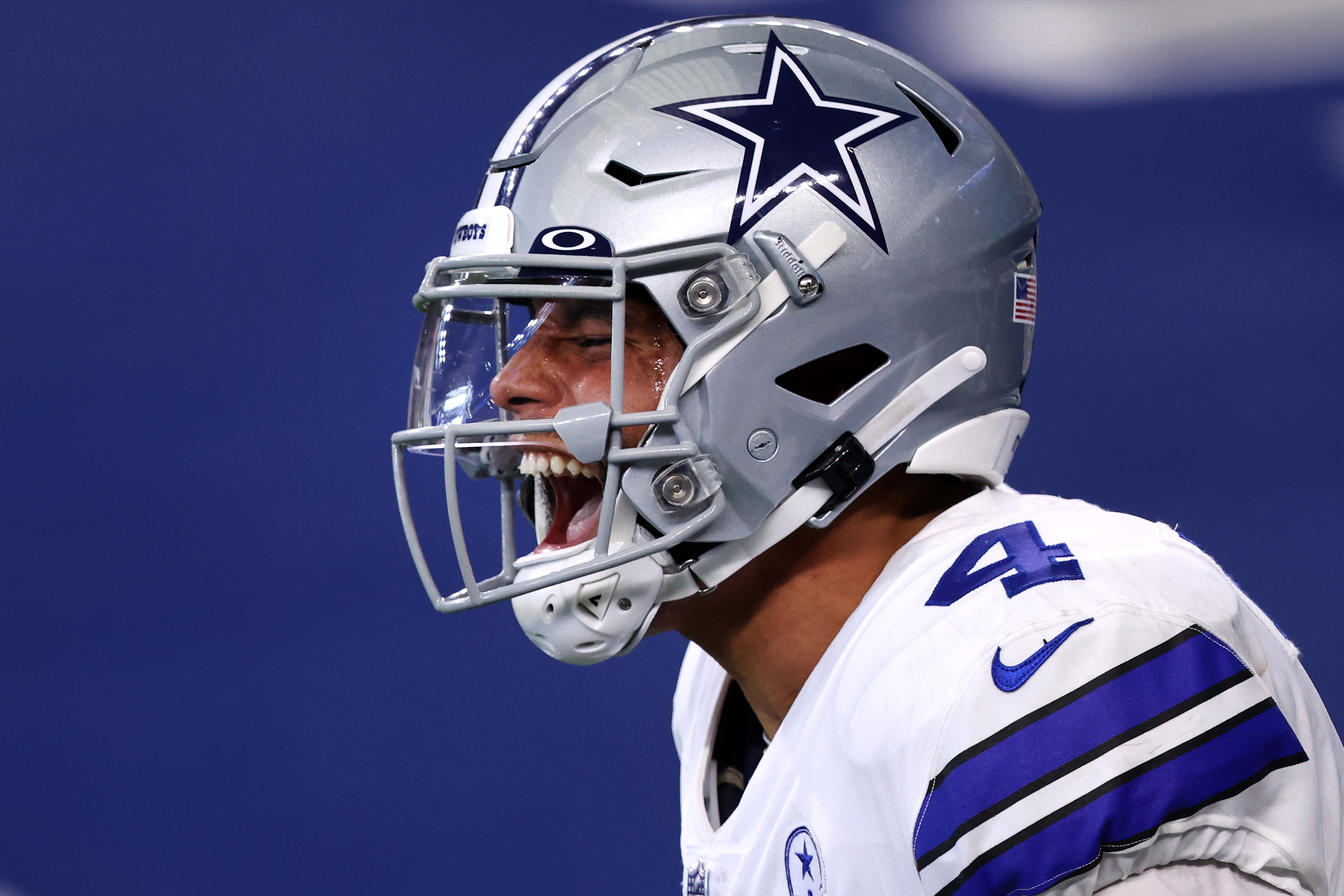 At the time of his injury, Prescott was having one of his best seasons despite the Cowboys' struggles as a team. The quarterback who threw for just under 5,000 yards in 2019 was on pace to do even better this year. He had over 1,800 yards in a little over four games. It was bound to be a historic year for Prescott. It shows how things have gone since he took over. 
In 2016, the little-known fourth-round pick began his career by surprising everyone with a 13-3 record and 3,667 yards. He proved he was the real deal every year thereafter, though the team's success did not always show, too. Since the 13-win season, the Cowboys have only had eight to 10 wins every year. 
Many believe Prescott isn't far behind Lamar Jackson or Patrick Mahomes. But they also see his team as a significant hindrance. Now out of the lineup for months, if not longer, the Cowboys are showing precisely who they are. 
The Cowboys' season
Nothing was looking up for the Cowboys before Prescott got injured. Despite playing in a miserable NFC East, the team struggled to get any momentum whatsoever. After losing their first game against the Rams, they won Week 2 against the Falcons. On paper, the team had one of the best NFL offenses. But the defense continued to hold the team back.
In Week 5, the team was 1-3 and showed no signs of having the success many believed would happen after the team fired Jason Garrett and hired Mike McCarthy. Echoing the same issues that have plagued the team for much of Jerry Jones' tenure, the Cowboys looked like a stacked roster on a mediocre franchise. 
Since Prescott went down during their Week 5 win against the Giants, the team has struggled on both offense and defense. The Week 6 game against the Cardinals is their highest-scoring output since the injury. The team shows no signs of an eventual turnaround. To add insult to injury, Prescott may still lead the team in passing after Week 17 despite playing in just four games. 
Can anyone catch Dak Prescott with this passing stat?
No one expected the Cowboys' bench to outperform the starter. But the way the team responded in his absence has been downright embarrassing. Believed to be a home-run signing as a bench quarterback, Dalton may be the starting quarterback for yet another mediocre franchise. His individual numbers — save for his one touchdown against three interceptions — look dreadful. 
After Dalton was taken out of Week 8 with both an injury and COVID-19, however, the team turned to its third-string. Ben DiNucci threw for 200 yards, no touchdowns, and no interceptions in his only start to date. In all, he or Dalton, whoever takes the keys from here on out, will have to put up great performances if they don't want this dubious honor. 
Prescott currently leads the team with 1,856 yards. For Dalton to catch up, assuming he is back by week nine, he would need to throw for almost 200 yards-per-game to make a dent. DiNucci, on the other hand, will have to do even more. Dalton is on pace to do so, but if he does not get the starts from here on out, it's unlikely that he'll bypass Prescott. The same goes for DiNucci. However, if Cooper Rush takes over, Prescott is even more likely to end the year on top.
This stat is simply another reminder of how poorly the Cowboys have played and operated these last few months. Now, Jones and company will have to look in the mirror and decide what to do to finally show that they are, truly, America's team.