Injuries Cost Nomar Garciaparra His Chance at the MLB Hall of Fame
If someone asked you to name the best shortstops of the '90s, you'd likely start with Alex Rodriguez. You'd name-check Derek Jeter faster than one of his patented flip throws from the hole. You'd probably reference Cal Ripken, Jr., too. One of the best '90s shortstops you'd also have to name, however, often gets forgotten compared to those three: Nomar Garciaparra.
There was a time when the Boston Red Sox's Garciaparra looked like a shoo-in for the Baseball Hall of Fame. So what happened? 
Nomar Garciaparra's early career promise
The era of the shortstop occurred in the mid-to-late-'90s. Rodriguez burst onto the scene first. Jeter quickly won over the hearts of New Yorkers, helping the team to a championship in his rookie season. Then, in 1997, Garciaparra joined those two on the national stage when he won AL Rookie of the Year. 
To understand Garciaparra's impact, it helps to look at his situation and understand the mindset of the franchise at the time. Red Sox Nation went crazy for him, as Sports Illustrated details.
Remember, this was pre-2004. The Boston faithful were seeking someone — anyone, really — to help them take down the vaunted Yankees. The closest Boston had come to a World Series win was the 1986 catastrophic loss to the New York Mets. Sure, Mo Vaughn had led them to an AL East title in 1995, but the MVP had left town for Anaheim. 
Garciaparra represented hope. Along with Pedro Martinez, the new vanguard would hopefully lead the team to heights it hadn't seen since 1918. Unfortunately, he didn't quite do that.
What happened to Garciaparra?
 First, let's take a look at Garciaparra's numbers in a Boston uniform. From 1997-2004, he hit .323, 178 home runs, 690 RBI, and had an on-base percentage of .370. He made the AL All-Star team five times and finished as high as second in the MVP voting. 
Red Sox players and teams who won championships have eclipsed him since, but Garciaparra was incredibly popular in Boston. fans loved everything about him, from the way he played the game to his obsessive-compulsive pre-pitch routine in the batter's box. 
Unfortunately, Garciaparra's dream in Boston had a nightmare ending. The shortstop injured his wrist, which kept him out for a lot of the 2001 season. A freak injury to his Achilles tendon in 2004's Spring Training made him miss the first 57 games of the season and he was never the same player. The Red Sox traded him to the Cubs before winning their first championship in over 80 years that October. 
Garciaparra finished out his next five seasons with the Cubs, LA Dodgers, and Oakland A's. Some sportswriters offered weak, unfounded speculation about PED use. Despite some decent years sprinkled in his final seasons, injuries led to him being a shell of the player. He retired in 2009.
How Nomar Garciaparra compares to great shortstops of his era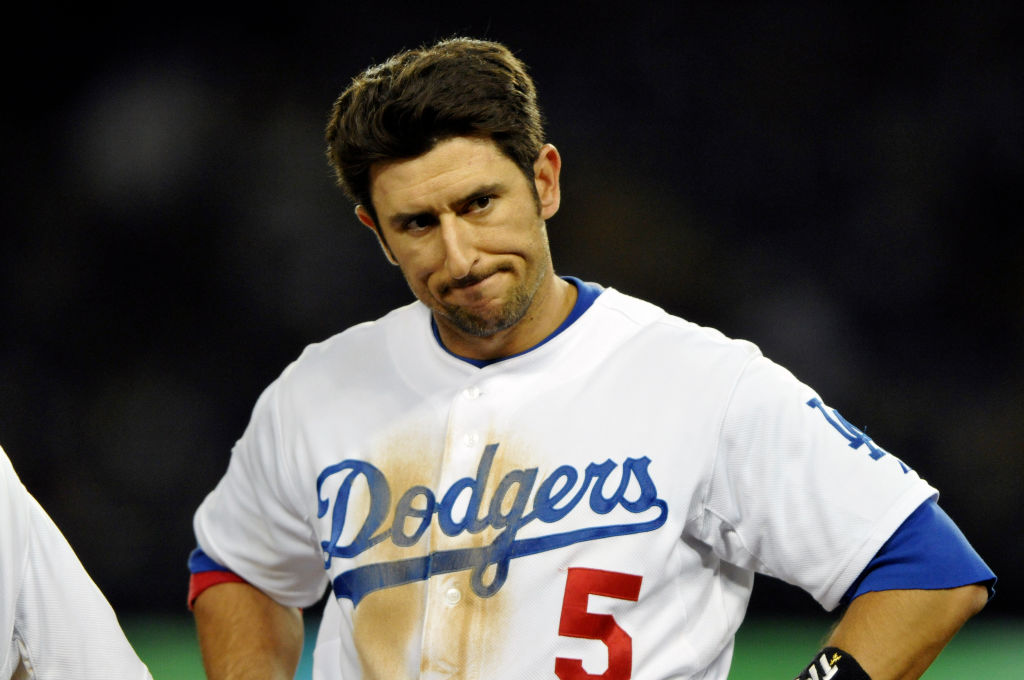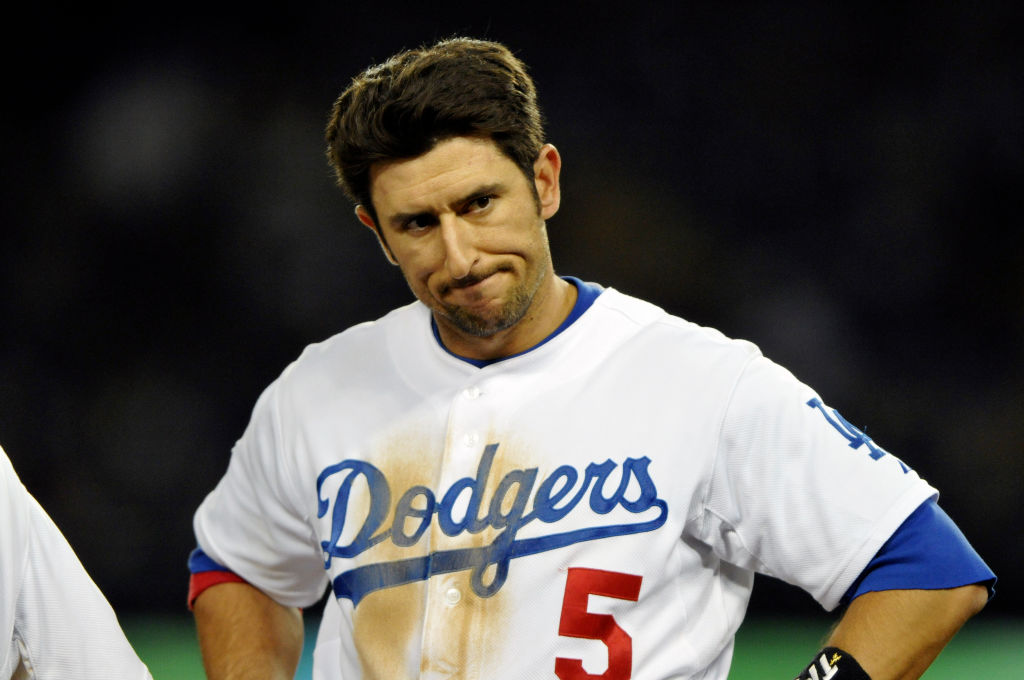 Garciaparra's career totals don't quite stack up to Rodriguez and Jeter because of their longevity. But if you compare him to shortstops across all eras, it's favorable to him. Garciaparra's WAR level during the seven-year plateau of his career was 43. This ranks him 13th all-time among shortstops and higher than 11 Hall of Famers. 
Garciaparra's story will always be one of "What could've been?" But ask any Red Sox fan from the late '90s about his importance, and they'll tell a different story about one of the top offensive shortstops of all time who, for a brief period, captivated a fan base and region. That's more than most players can say.