Injury Update: Tua Tagovailoa Taken Away By Ambulance With Ankle Injury
In a Week 7 road game against the Texas A&M Aggies, Tua Tagovailoa had four touchdown passes to become the Alabama Crimson Tide's all-time leader in touchdown passes with 81. Tagovailoa entered this Saturday's home game against the Tennessee Volunteers as a virtual lock to add to that touchdown total, but disaster struck in the second quarter when Tagovailoa suffered an ankle injury that knocked him out of the game.
At the time of his departure, Tagovailoa was 11-for-12 on the day with 155 passing yards, no touchdowns, and an interception. He was ruled out for the rest of the game at halftime, and Alabama Crimson Tide fans are now waiting desperately for another update on their fallen quarterback.
(EDITORS NOTE: Tua Tagovailoa has been diagnosed with a high ankle sprain and will be out for 1-2 weeks.)
The presence of an ambulance is concerning
It wasn't immediately apparent that Tua Tagovailoa had suffered an injury. After being sacked by Greg Emerson for a five-yard loss at the Alabama 16 on a first-down play, Tagovailoa hopped right up and returned to the line for the next play, completing a five-yard pass to Brian Robinson Jr. on second down. It wasn't until the completion of that play that Alabama called a timeout and Tagovailoa began talking to trainers on the sidelines.
When play resumed, backup quarterback Mac Jones entered the game. Instant replay showed that Emerson had rolled over both of Tagovailoa's legs during the sack, causing the potential injury. With less than five minutes left in the half, Tua Tagovailoa walked to the locker room under his own power. Nick Saban told ESPN that Tagovailoa had suffered a twisted ankle.
Given this report from Saban and the fact that Tagovailoa was still able to walk on his own, it appeared as though the Crimson Tide might have dodged a bullet on the severity of the injury. But during the third quarter, a video was released of Tagovailoa being taken away by an ambulance. This isn't a good sign at all; while it's difficult to speculate on exactly what this means, it seems highly unlikely that an ambulance would need to be called for something like a twisted or sprained ankle.
Mac Jones will take over in Tagovailoa's absence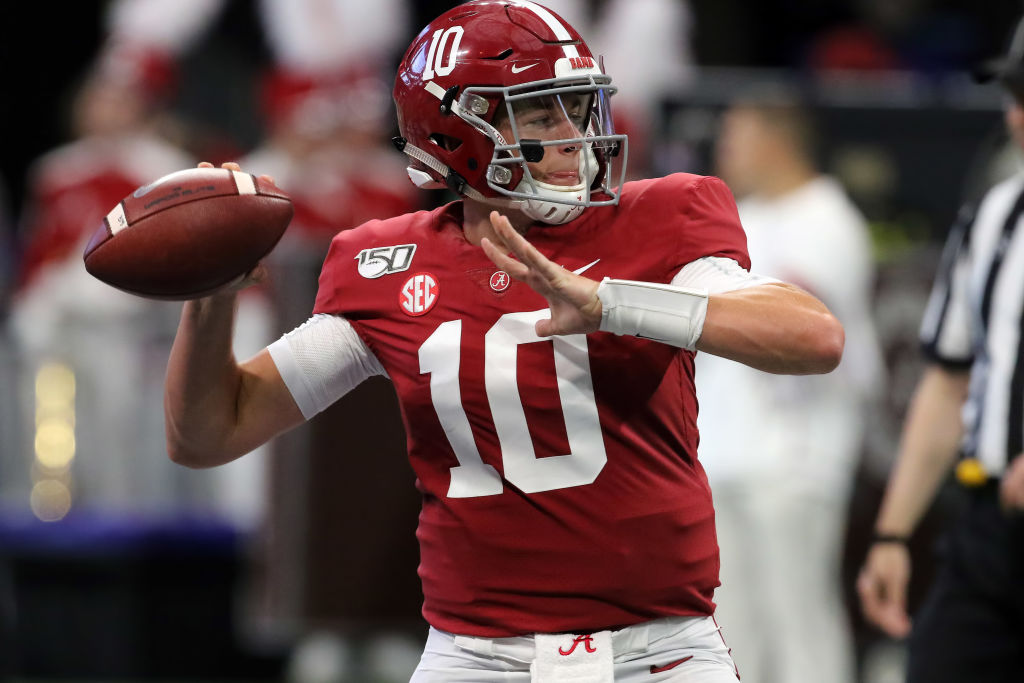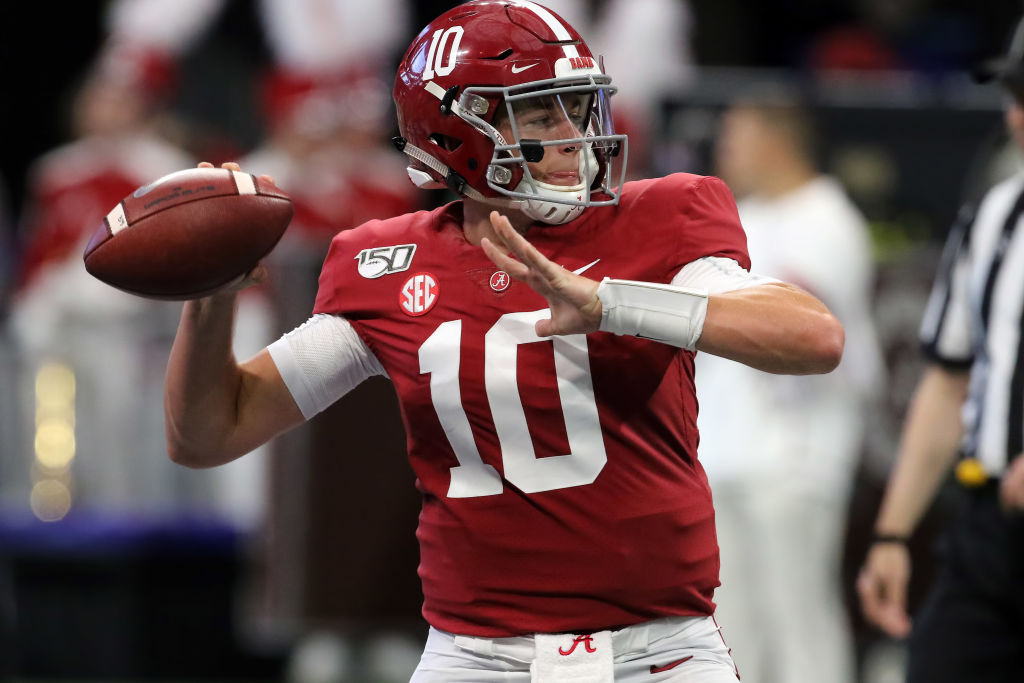 ESPN rated Mac Jones as the 17th best pocket passing prospect coming out of high school in the 2017 class. Jones committed to the University of Alabama in 2017 and redshirted that season before becoming the team's third-string quarterback in 2018 behind Tua Tagovailoa and Jalen Hurts.
Jones has received very limited experience in his time with the Crimson Tide. The redshirt sophomore completed five of his 13 pass attempts in 2018 for 123 passing yards and a touchdown, with the bulk of those yards coming on a 94-yard touchdown pass to Jaylen Waddle in Alabama's 56-14 blowout win over the Louisiana-Lafayette Ragin' Cajuns.
In 2019, Mac Jones was 14-for-21 with 165 passing yards, one touchdown, and one interception before today's game. In relief of Tua Tagovailoa against the Volunteers, Jones went 6-for-11 with 72 passing yards, no touchdowns, and no interceptions to secure the team's 35-13 win over Tennessee.
LSU will be tough to beat without Tagovailoa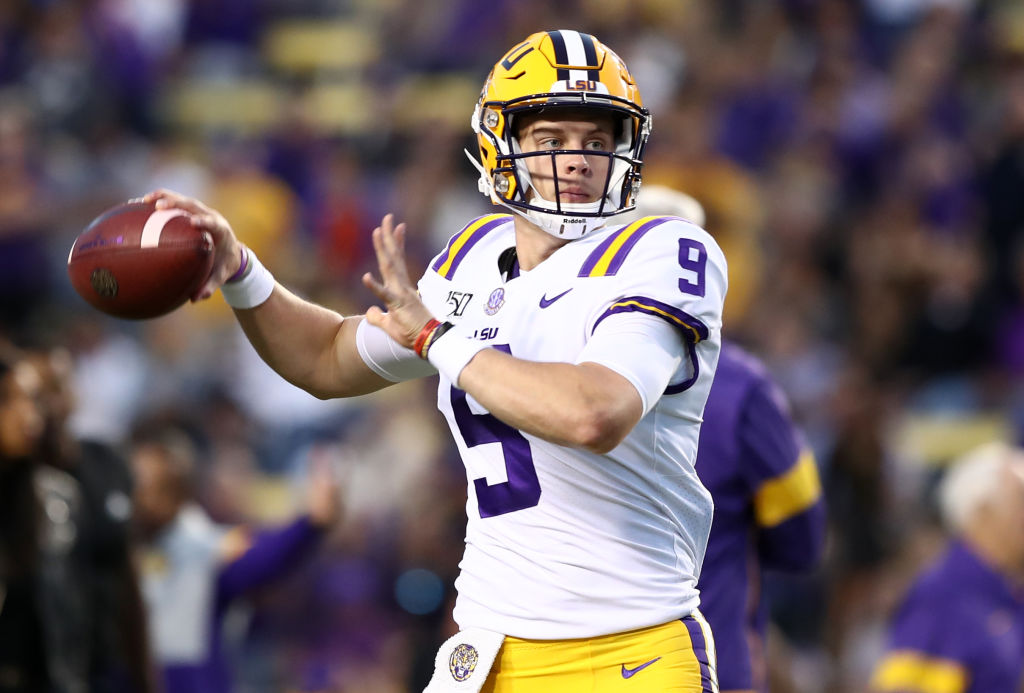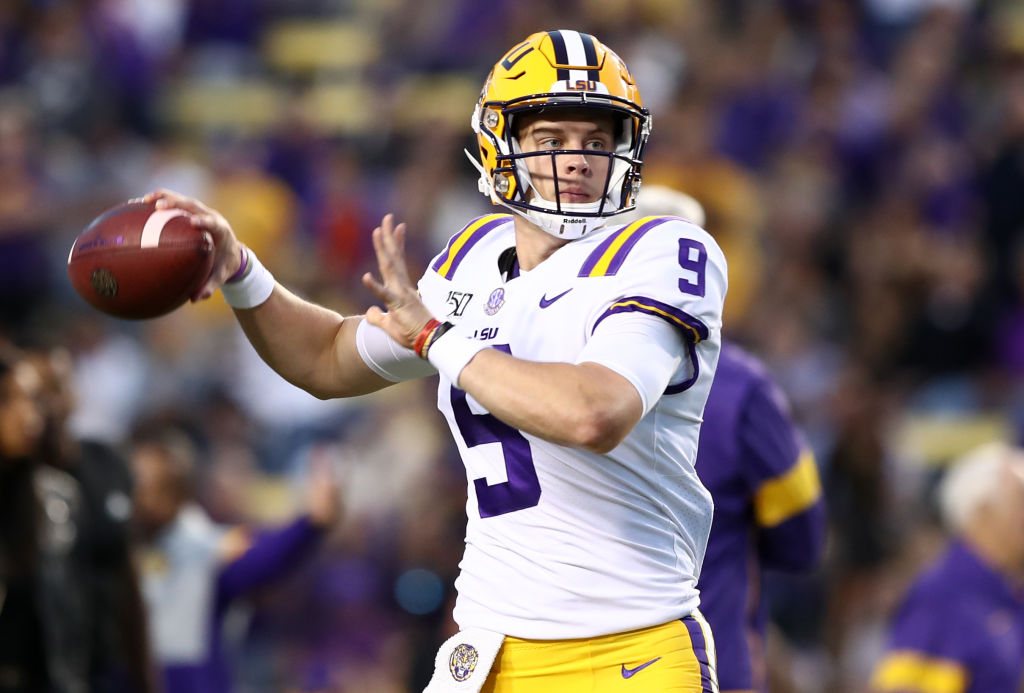 College football fans around the nation will likely need to wait until tomorrow to get an update on how serious Tagovailoa's ankle injury is. Tagovailoa had surgery for a high ankle sprain in 2018, so his history of ankle issues and his being taken away by an ambulance are legitimate causes for concern. Hopefully, the trip to the hospital was just a precaution, and the test results don't show any serious damage.
Alabama has a home game against the Arkansas Razorbacks next week and then a bye week after that before a potentially season-defining matchup against the No. 2 LSU Tigers on November 9. That was already going to be a tough matchup with Tua Tagovailoa at 100%; if he is out with an injury or hampered by one, the Crimson Tide could have a tough time passing that test.