10 Insane Hole-In-Ones You'll Never See Again
It has been said that golf is a good walk ruined. Somedays, that can be true. However, every once in a while you get to experience the greatest gift the game of golf has to offer: The hole-in-one. There were just 31 hole-in-one shots in the 2016-17 professional golf season.
That made us wonder what the most insane hole-in-ones are that you'll never see again. We even have a freaky honorable mention at the end, so don't forget to check that out. But first, take a look at these incredible shots and try to pick your jaw up off the floor afterward.
10. Taylor Crozier, 2016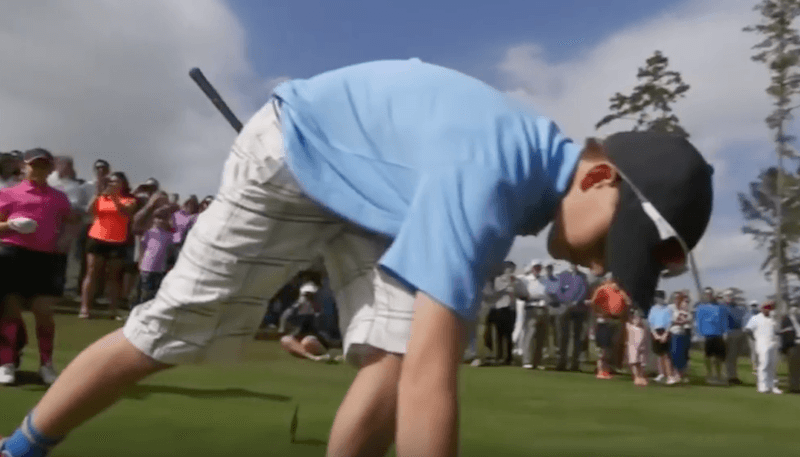 Most people wait their whole life to hit a hole-in-one. Not this 11-year-old boy. He was with a group of young athletes chosen to play a round of golf with Tiger Woods at Bluejack National Golf Course in Texas. Crozier was also the first person to hit a hole-in-one on that course. Not bad, young padawan.
Next: When we say wait your whole life, we mean it.
9. John Peterson, 2012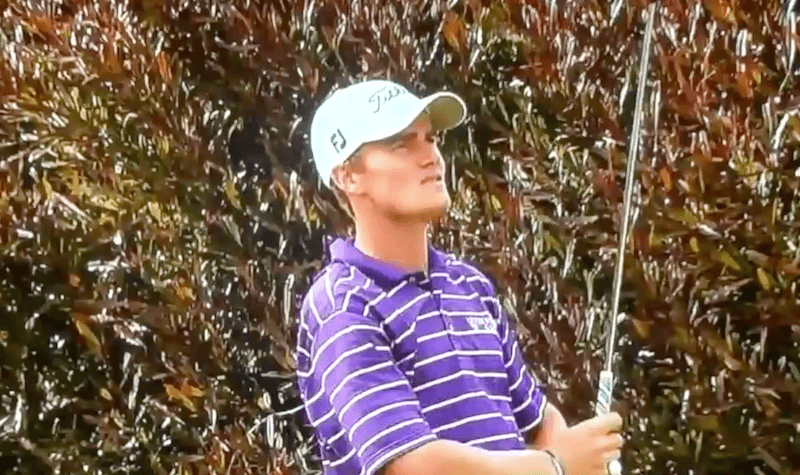 Some days you can't do anything right. Then at some point, you get a little ray of sunshine and all is right in the world. That is exactly what happened to John Peterson in 2012 at the U.S. Open on the 13th hole.
That day, Peterson hadn't shot one birdie and had four bogeys in the first 12 holes. Then on the 13th hole, he had a first for his entire life: a hole-in-one. It just goes to show that if you keep working at something, your day can turn around.
Next: This guy made $1 million dollars for this shot.
8. Jason Hargett, 2009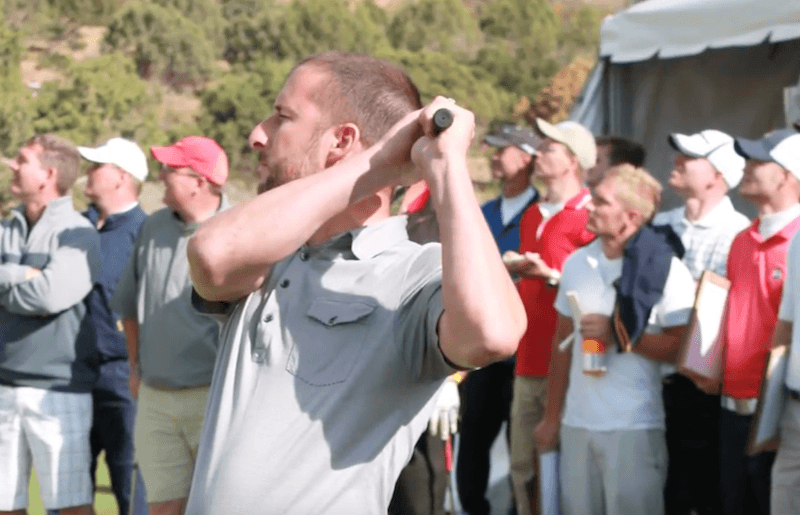 Some hole-in-ones don't come from professionals. Sometimes they come from restaurant owners from Provo, Utah. At the Mark Eaton Celebrity Classic, Hargett teed up his ball for a million dollar shot … literally. The ball bounces off of the bank and rolls right into the cup. After Hargett realizes it has gone in the hole, the entire crowd goes into a well-deserved frenzy and he walks away with a cool million bucks.
Next: You knew this legend was going to show up at some point.
7.Tiger Woods, 1997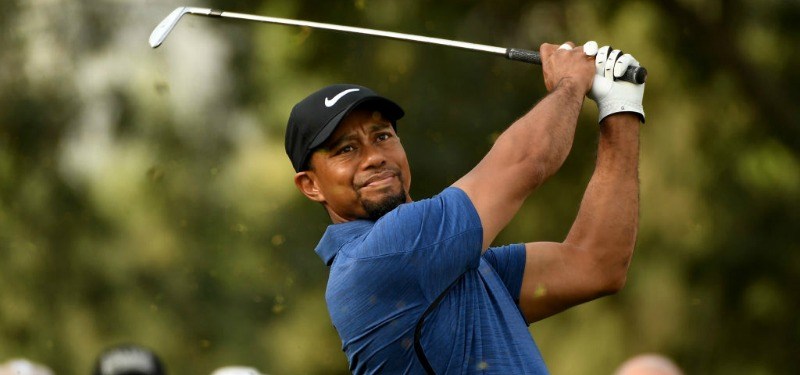 His hole-in-one at the Pheonix Open in 1997 was a spectacular sight. Just a quick little bounce right at the hole and it was gone. Tiger was so excited he missed a high five from his opponent. The crowd was so excited, they covered the tee in beer.
Next: Here's one of the most recognizable faces in golf.
6. Phil Mickelson, 2008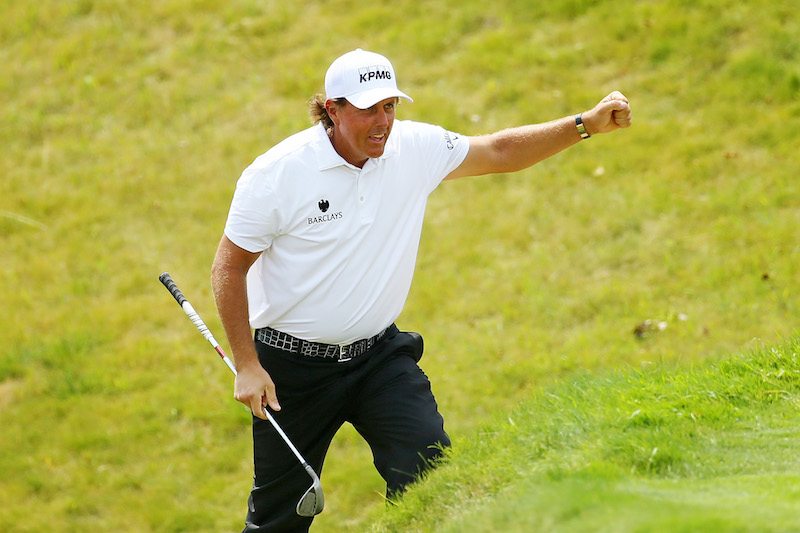 [YouTube link: https://www.youtube.com/watch?time_continue=48&v=YKvUSouDYCg]
Phil Mickelson is one of golf's greatest players. He has a handful of hole-in-ones, but this one stands out. Anybody who knows Mickelson knows that he is a little bit of a jokester. So after he made this 190-yard hole-in-one at the Scotish Open at Loch Lomond Golf Course, he went up to the hole and pretended the ball wasn't in it. The crowd always loves a little humility.
Next: You could say this golfer really went the distance.
5. Justin Thomas, 2017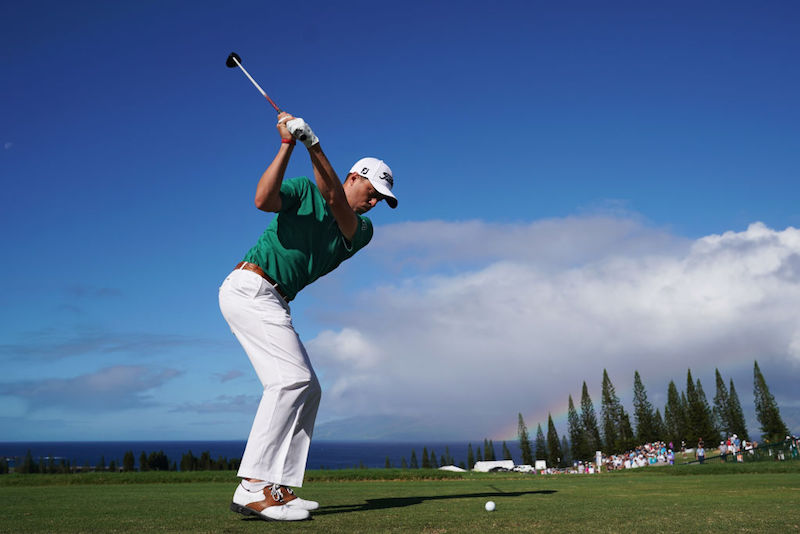 It is true that most hole-in-ones occur on par-3's. This hole is a par-3, but it is 232 yards. That is above average, to say the least. Thomas smacked the ball to the 13th green of WGC-Mexico Championship where it bounced once and landed in the hole. Not quite a swish, but that is one amazing shot.
Next: Here's why skipping stones on the beach is actually a valuable life skill.
4. Vijay Singh, 2009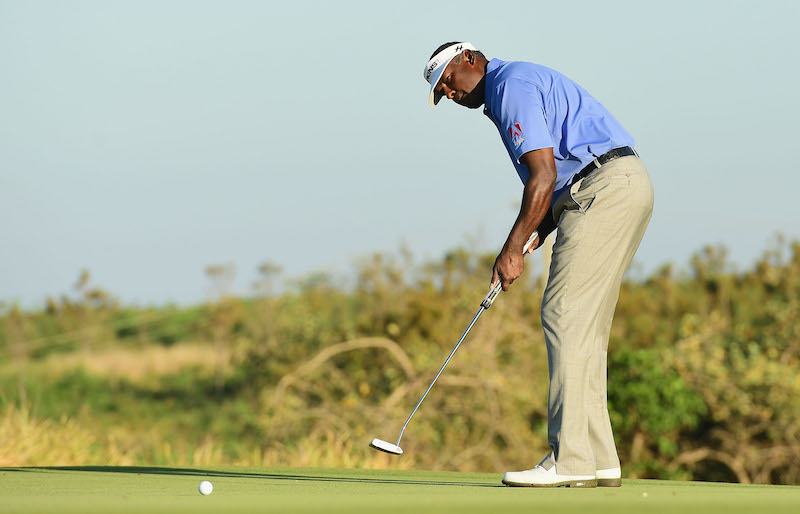 During a practice round in 2009 at Augusta National Golf Course, Vijay Singh turned a garbage shot into a shot of a lifetime. He knuckled the ball across a water hazard where it skipped all the way to the other side and on to the green. That alone is a feat to be proud of. Then the ball curved up the green and back into the hole. We'll give you a second to look at that happen again.
Next: His opponent helped him out a bit and he got a sports car for it.
3. Leif Olson, 2009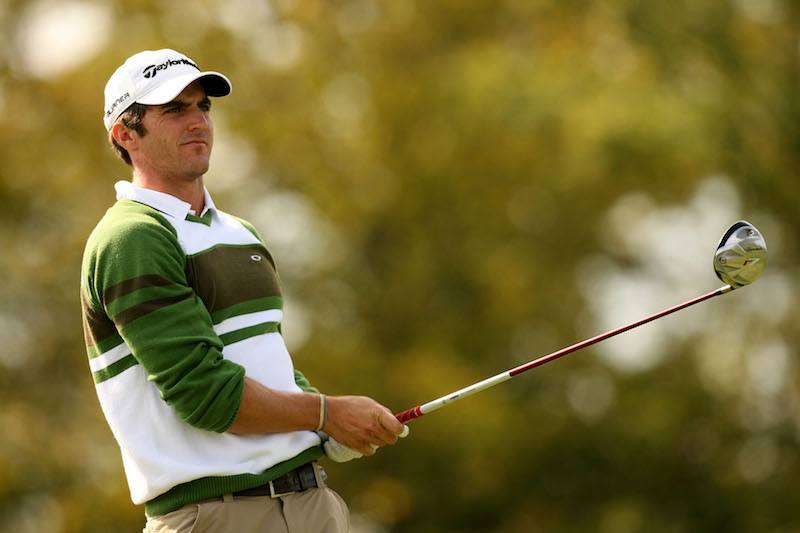 In one of the luckiest hole-in-ones we have ever seen, Olsen managed to take advantage of an accidental assist from his opponent. Olsen struck his ball to the back bank of the 15th green of Glen Abbey Golf Club during the Canadian Open in 2009. The ball had enough backspin on it to roll back towards him. His ball then struck his opponent's ball and headed straight into the cup. BMW awarded him a Z4 Roadster for that shot.
Next: Sometimes you just have to branch out to really get ahead.
2. James Kingston, 2002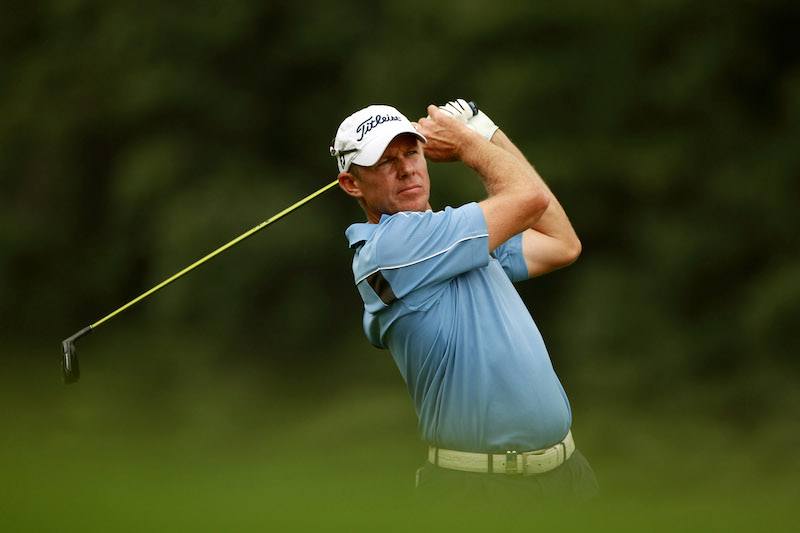 Some shots require a serious amount of skill, while others are just plain luck. For this shot, mother nature stepped in to lend a hand. Kingston's shot was high and to the left. Everyone thought the ball was a goner. But then it bounces off of a tree, onto the green, and right into the hole. No one will ever see something like that again.
Next: You will never see this happen ever again, either.
1. Richard Green, 2015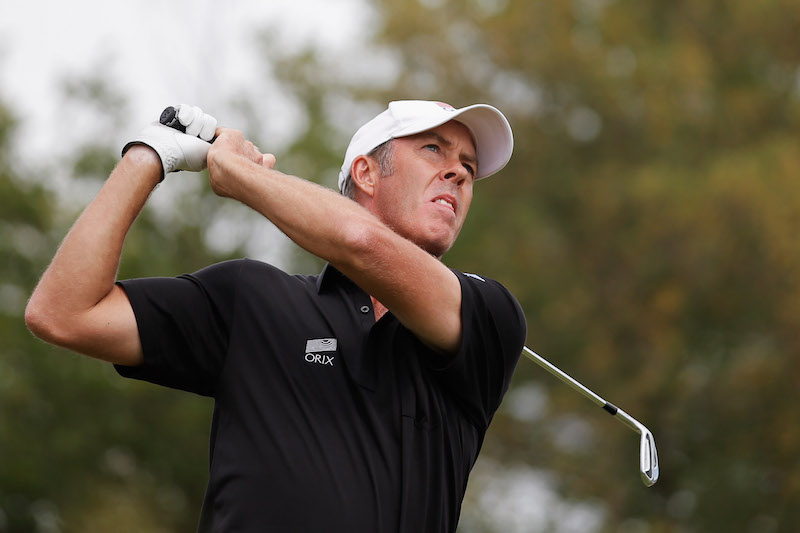 The bunker is meant to hold your ball down. The sand prevents it from bouncing in most situations. For Richard Green, it looks like the bunker spit his ball back out and at the hole. Green didn't even realize what had happened until he was halfway down the link.
There is no explanation that we could find about how this could have happened. Our prevailing theory is that it must have bounced off a rake or a rock that was left in the bunker. Regardless, it's still a once in a lifetime shot.
Next: It's not a hole-in-one, perse, but the ball did technically land in a hole.
Honorable mention, Rory McIlroy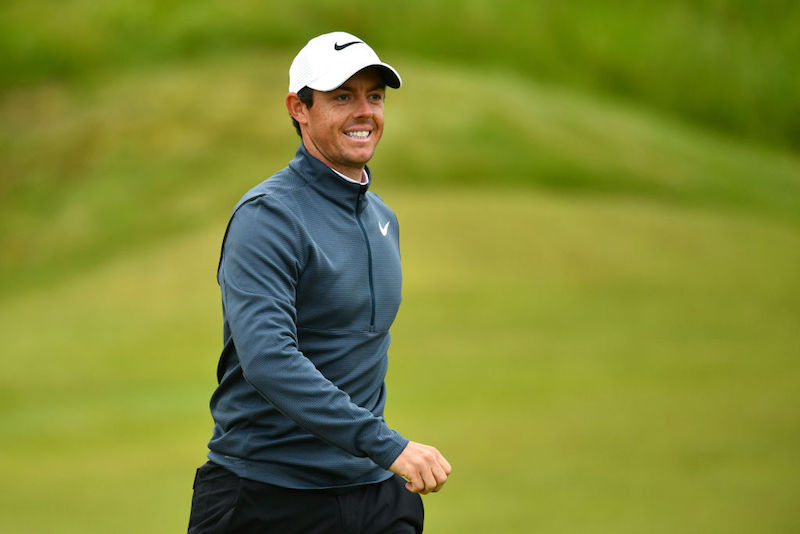 Technically, this is not a hole-in-one, but the shot is still one in a million. McIlroy seems to hit the ball a little right towards some fans on the side of the fairway. By the way, it's common courtesy to yell "fore!" when that happens, but I digress. The ball ended up, not just in the crowd, but in a fan's pocket.
McIlroy had a laugh about it, and it seemed like the official wasn't sure how to deal with it. Ultimately, McIlroy had to take a drop but wasn't penalized a stroke. Earlier that year, he also had a ball roll up a person's pants.