Inside John Daly's 5 Suspensions, 6 Probations, and 21 Citations From the PGA Tour
John Daly is one of golf's greatest characters, but this eccentricity comes with serious downsides. He's dealt with substance abuse and marital issues for most of his career. Daly's problems have amounted to nearly $100,000 worth of fines. It's a shame because when Daly is focused on the game itself, he's capable of great things on the course. 
John Daly is one of the few golfers willing to be different
John Daly was always going to stand out on the golf course, report ESPN, but as his character flaws grew more apparent over the years, he receives attention for all the wrong reasons.
There is no other golfer with Daly's personality or background. The working-class kid moved around a lot as a kid. He never knew the luxuries of a country club and taught himself how to play the game as a kid. He dropped out of the University of Arkansas in 1987 to embark on one of the stranger careers in PGA history. 
Golfers tend to display inoffensive (aka boring) personalities and viewers can call a hotline to snitch on players during tournaments. None of this is very cool. Daly is the maverick the sport needs. His candor, fashion choices, and general weirdness makes him a perennial fan favorite.
Even Daly's four failed marriages twisted into something endearing. Tiger Woods may have all of those trophies, but has he released two country albums with songs like "All My Ex's Wear Rolexes," "Big John," and "Hit it Hard"? We think not. Unfortunately, other aspects of Daly's life that are less fun to talk about. 
Daly's addictions wrecked his life for years
All of Daly's mistakes — and there are a lot of them — are related to his longstanding issues with alcohol and gambling. People have known this about him for years. He discussed his issues with drinking, chain-smoking, and food in his 2006 autobiography.
He lost over $55 million from gambling, including one particularly awful day when he lost over $1.5 million. It wasn't uncommon to see him meltdown during tournaments. But even then, numerous problems did not go public until 2010, details The Guardian. 
A 456-page file documenting the totality of Daly's transgressions was released because of a court order to put it out via a publishing firm Daly tried to sue in 2005.
In total, Daly was suspended five times, fined over $100,000, received seven PGA Tour orders to go to counseling or rehab for his alcoholism, cited 11 times for conduct unbecoming of a professional, and cited 21 times for "failing to give best efforts." Some of his biggest fines were punishments for the following incidents:
Hitting balls over the heads of spectators in a grandstand during an exhibition clinic in 1993
A scuffle with fellow player Jeff Roth during the 1994 World Series of Golf in Akron
Trashing a hotel room during the 1997 Players Championship
Going to jail to sober up in 2008
Daly receives smaller fines for hitting a ball off a beer can provided by Kid Rock during a pro-am, walking out on events, missing tee-off times, and playing on a course without wearing shoes or a shirt.
Daly could've won a lot if he got his act together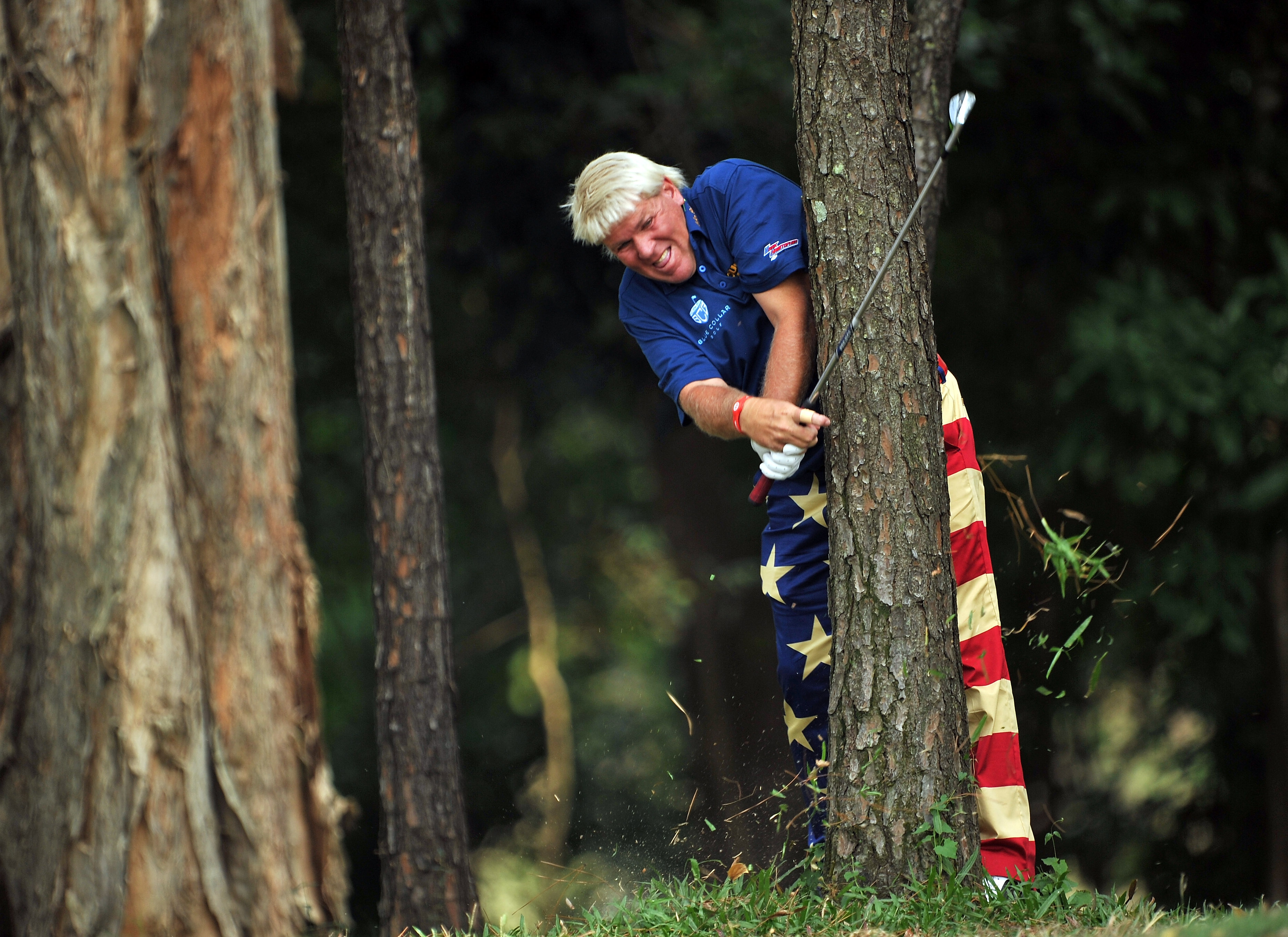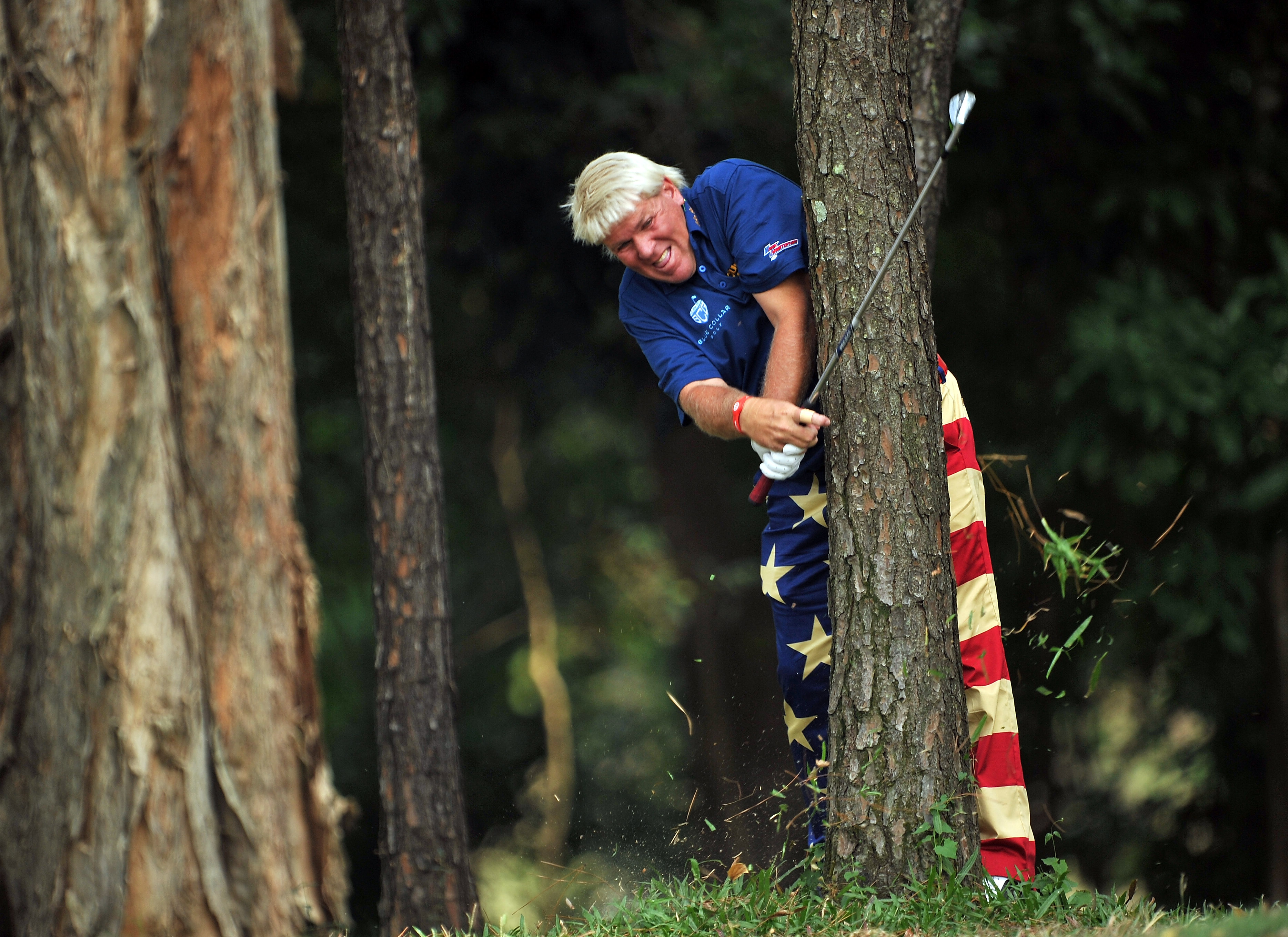 Daly's ability on the course often goes under the radar in conversations about his career, but there's a reason his downfall was so disappointing. He burst onto the scene in 1991 when he won the PGA Championship only months after joining the PGA Tour.
Daly arrived at the tournament as an alternate who needed another player, in this case, Nick Price, to drop out to even get a chance. He also had a mullet at the time. Daly shot a nice score of 69 in the first round, even though he didn't have any time to practice on the course beforehand.  He became the first rookie to win a major title since 1976.
Daly has five PGA Tour wins to his name, two of them being majors. But the last one came in 2004, his potential extinguished by decades of demons run amok.