Inside Megan Rapinoe and Sue Bird's Humble Seattle Condo
Seattle Storm point guard Sue Bird made the most out of quarantine. She and fiancée, OL Reign captain Megan Rapinoe, practiced basketball and soccer in their Seattle condo. They also joined a nation stuck inside and learned to garden and cook. Bird and Rapinoe, like all of us, hope to return to a "new normal" soon. In the meantime, they've made the most of their humble condo in Seattle's Queen Anne neighborhood.
Sue Bird's incredible WNBA career
RELATED: Power Couple Caroline Wozniacki and David Lee Have a Combined $70 Million Net Worth
Winning championships is nothing new to Bird. In her senior year of high school, her basketball team won the championship and national title. Bird won New York State Player of the Year and New York Daily News Player of the Year. Several colleges recruited her.
The guard landed at UConn, where an injury sidelined her for her first season. But Bird roared back the next year, helping her Huskies dominate the competition, including an undefeated season in her senior year. During her college career, UConn won three regular-season titles, three Big East Championships, and two National Championships.
Selected as the No. 1 draft pick in the 2002 WNBA draft by the Storm, Bird has been a crucial part of Seattle's success for nearly two decades. The 11-time Western Conference All-Star helped the Storm land their first WNBA championship in 2004, then again in 2010, 2018, and 2020. Bird set the WNBA record for the most games played — unsurprising given her 17-season history to date.
Bird has also won several gold medals with the U.S. Women's Olympic Basketball Team in 2004, 2008, 2012, and 2016. She's also won medals competing overseas as part of USA Basketball in the World Championships, winning four gold medals and one bronze. Bird even played in the Russian League in the offseason. With her talent, it seems only natural that she's found love with another accomplished sports star.
Enter soccer star Megan Rapinoe
Shortly before she publicly came out as a lesbian, Bird began dating Rapinoe around 2017. After about a year and a half of dating, they moved in together. Megan joined Bird in her condo in Seattle's Queen Anne neighborhood. (Bird had purchased it years earlier, reports Business Insider).
Given Bird's busy schedule and commitment to the Storm, she wanted a place she liked enough to live in Seattle for up to half of the year. Bird told The Seattle Times in 2011 that she and her realtor could not get inside the condo when they first visited. Nevertheless, she looked through the windows and liked it so much that she made an offer.
Despite this neighborhood's condos averaging around three-quarter of a million dollars, the condo seems relatively modest for two of the biggest female sports stars. Indeed, it's modest enough that housing Megan's huge clothes collection and Bird's massive shoe collection required compromise. In a joint 2018 interview with the Seattle Times, both stars playfully noted the negotiations over their storage space.
Given Bird's status as one of the highest-paid WNBA players, some estimates put her net worth between $5 million and $8 million. Rapinoe's net worth is also likely in the seven figures given her contract, business ventures, and endorsement deals. So as Bird and Rapinoe split their time between a Connecticut apartment and Seattle condo, they have the means to upsize their living quarters.
A happy future for Megan Rapinoe and Sue Bird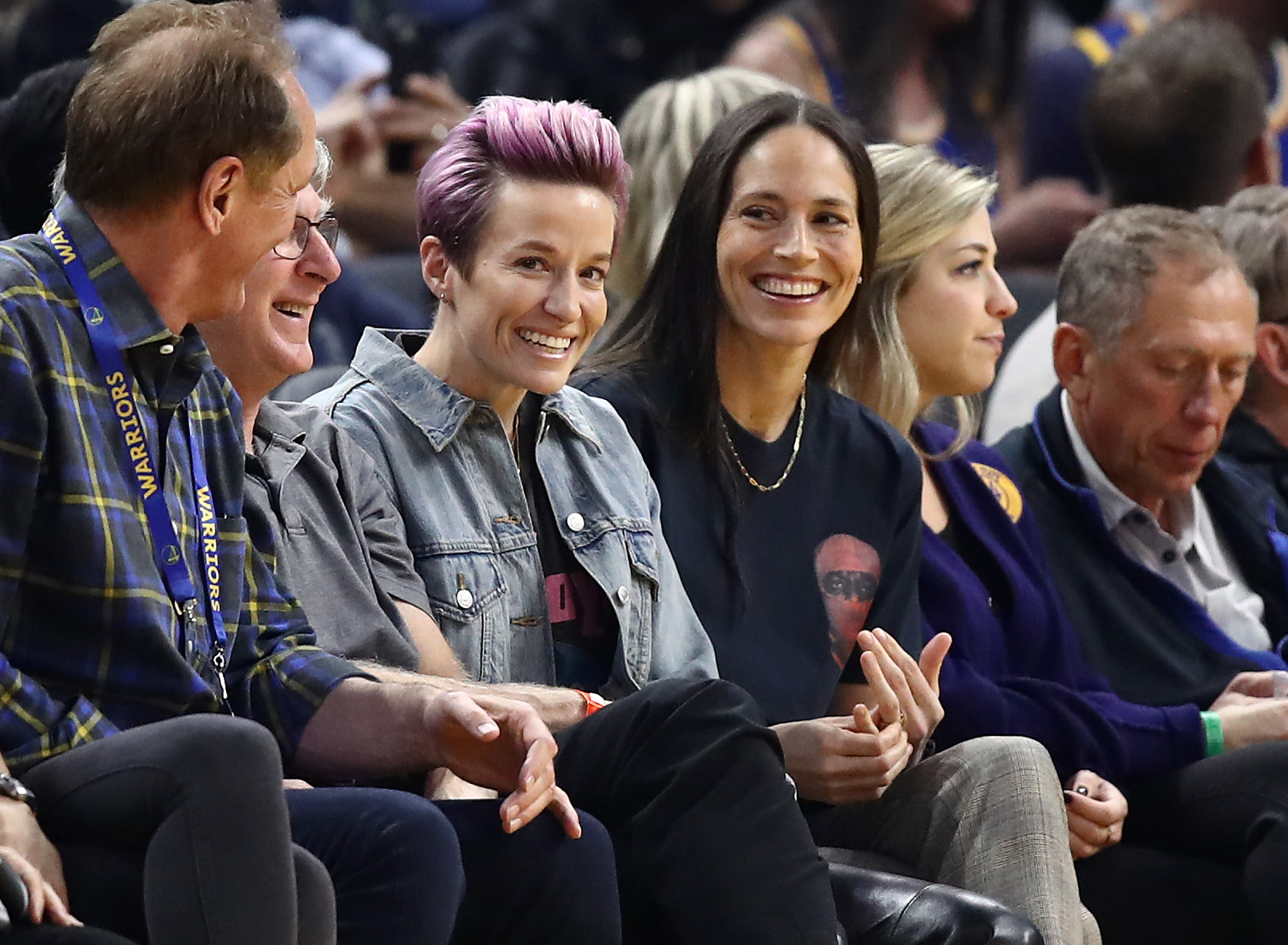 RELATED: Who Is the WNBA's All-Time Leading Scorer?
While they've been together for a few years, Bird and Rapinoe are opposites in many ways. Bird is far more reserved, and Rapinoe is more expressive and rough and tumble. Still, they've both detailed how they've made each other's lives better, such as Bird helping Rapinoe optimize her diet.
Both Bird and Rapinoe continue to be an integral part of team wins, whether playing for U.S. teams in the states or on the international stage. They've noted how valuable they find each other's support when it comes to their sports careers. They also have been and continue to be outspoken advocates for social justice and equal rights.
The two champions recently decided to take their relationship to the next level by getting engaged. Megan proposed to Bird in October 2020 during a trip to Antigua. Only time will tell if the condo will survive what looks likely to be a happy marriage.