Interest in Richie Incognito Shows Denver Broncos are in Win-Now Mode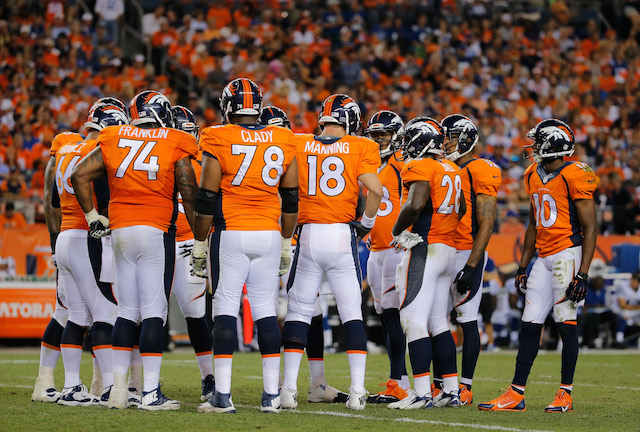 If there were any doubts as to how serious the Denver Broncos are about winning the Super Bowl this season, their interest in Richie Incognito should silence them. The Broncos worked out the controversial offensive lineman on Tuesday after their offensive line struggled for the second week in a row in the team's 41-17 blowout win over the Oakland Raiders in Week 10. Had the Broncos not been playing a team as dreadful as the Raiders, their offensive line issues would have been a lot more evident. As it was, Denver's offensive line woes made Oakland look a lot better than they actually are for the first quarter-and-a-half on Sunday. The issues up front for the Denver Broncos date back to the 2013 season. Denver is 22-6 in their last 28 games (including Super Bowl XLVIII), with one of the common denominators in all six losses being lackluster offensive line play.
The Broncos have been tinkering with their offensive line all year, and are still clearly unsettled on a starting group. Specifically, the right tackle position has been a revolving door in 2014. The Broncos moved All-Pro guard Louis Vasquez out to right tackle, causing a complete overhaul to the right side of their line in Week 10. Quite frankly, the move didn't appear to improve anything. The left side of the line, which is anchored by All-Pro tackle Ryan Clady, has had their fair share of issues this season as well with Clady and left guard Orlando Franklin having yet to develop the chemistry that will be needed for another potential Super Bowl run this postseason. Could Richie Incognito be the answer?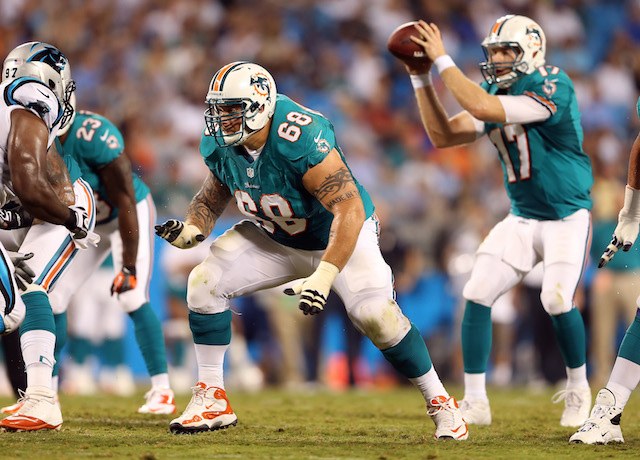 A lot has been said and written about Richie Incognito's off-field behavior. If this were purely a football decision, the Broncos likely would have already signed Incognito. His toughness and tenacity would be a welcome addition to a Denver offensive line that has been far from tenacious in 2014. The thing is though; if there weren't a serious amount of baggage attached to Incognito, he almost surely wouldn't be a free agent. The Broncos have a strong, healthy locker room with guys like Peyton Manning and DeMarcus Ware leading the way, so they may be one of the few teams in the league that could absorb a player like Incognito. Assuming he is in football shape, Incognito would definitely be an upgrade at either guard position – assuming Louis Vasquez stays at right tackle – for the Broncos.
Denver spent big money in the free agent market this offseason to improve their defense, and it has paid off. They decided to stay with the status quo on their offensive line, hoping the return of Ryan Clady would be enough to improve this group, and it looks like they were wrong. The Broncos are still serious Super Bowl contenders and one of the best teams in the NFL, but for them to reach their ultimate goal of hoisting the Lombardi Trophy this February, their offensive line has to improve drastically, and in a hurry.
Are the Broncos serious about Incognito, or did they bring him in to simply put their current offensive linemen on notice? Either way, the move signifies just how committed Denver General Manager John Elway is to winning a Super Bowl this season.