Introducing the NFL's 2014 All-Suspension Team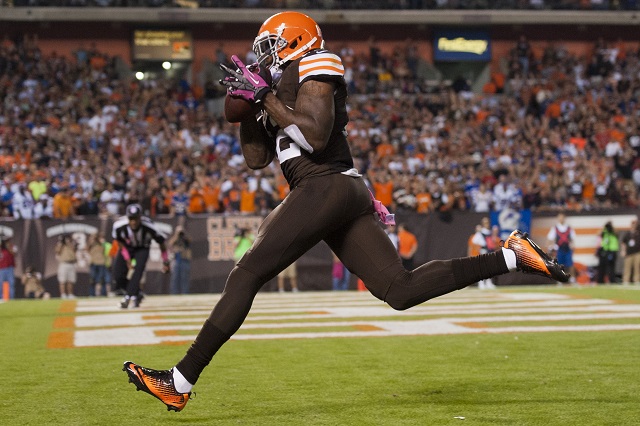 Consider this a full disclosure: We don't know if the NFL league office actually loves suspending players. In fact, we're almost positive that it doesn't, considering that every athlete suspended is a player with a jersey that's harder to sell to the public, even if only temporarily. That doesn't change the fact that there have already been enough players who have missed time this season because of mandatory absences to fill out a proper fantasy team. Not that we think that fantasy football is the same as regular football, of course — simply that it allows us to display a semi-functional roster in an easy-to-understand way that hits all the salient points in regards to team composition. Plus, it's fun.
So, armed with data collected from the always-helpful Spotrac, we set out to establish what our starting fantasy roster would look like using only players that had missed at least one game due to a suspension in the 2014 season. We cheated a little bit, because we wanted to include Justin Blackmon — who was technically suspended in 2013 — so consider that a spoiler: Blackmon is one of our receivers. Maybe one day he'll actually play in the NFL again. Also, even though he hasn't actually been suspended, we added Adrian Peterson, too. Questionable human being? Sure. Tremendous talent? Absolutely. That's another spoiler. We got All Day. If you've ever had the pleasure of watching Peterson play in the NFL, you know that's a score.
For the rest of it, we'll break it down by position according to the typical fantasy draft parameters. You know what those are — everyone plays fantasy football, right?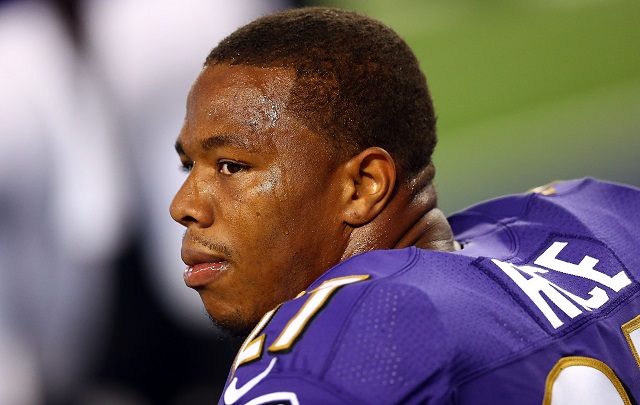 Our second running back, in a choice that should surprise very few, is Ray Rice, the former Baltimore Raven who is currently a free agent after being cut from the team but is also a perfect complement to Peterson in terms of his position as an RB2. Not quite as good, still dependable, and can cause matchup nightmares for defenses unequipped to deal with him. Finishing off our wide receivers, in addition to Blackmon, are embattled pot enthusiast Josh Gordon and Denver's allegedly molly-takin', money-sharin' short route champion Wes Welker.
Yes, we're aware that Welker's suspension was for Adderall, but it's way more fun thinking about him high on MDMA at the Kentucky Derby, OK? Also of note, our suspended team is looking pretty darn impressive so far. You would be stoked if they were on your favorite team's roster. Assuming they were eligible to play, of course.
But what about a QB? Quarterbacks, as a rule, tend not to get in trouble — or rather, not trouble that extends much beyond a fine. Luckily for us, career backup Dominique Davis — before you ask "Who?" let us save you the trouble — was suspended for one game this season despite being a free agent at the time the suspension was issued. No, we have no idea how that works, either.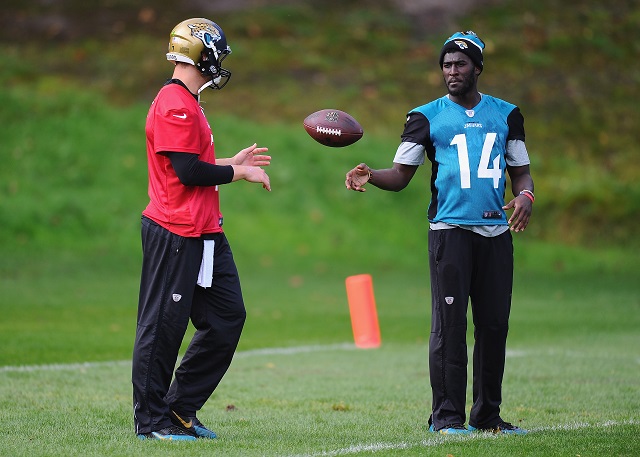 At tight end we have D.C. Jefferson, now a free agent but at the time of his suspension a member of the Carolina Panthers, which means that he knows exactly how to not be passed to in an offense, which is a good thing for our fledgling squad, since we've got Rice and Peterson, so we're basically going to run the ball 50 times a game and spread it amid our seriously talented receiving corps. Hope you like blocking, fantasy D.C. Jefferson.
The other big names? We've got Aldon Smith at offensive linebacker, Matt Prater on kicking duties of all stripes (which includes punting), and a whole host of safeties. Check out the full list of suspended players here, and be sure to let us know if we made any glaring omissions to our team.