Is 2019-20 the Best Season of LeBron James' Career?
Few professional athletes attract more attention than LeBron James. Just like Michael Jordan, James is a superstar, so talented that even people who know next to nothing about the NBA know LeBron James' name. Each season, James's fan watch the amazing ballplayer take to the court, logging an incredible number of minutes on the court and debate whether he's having his best season ever.

How LeBron James' 2019-20 season compares
Even though the 2019-20 season won't hit the halfway point until January, based on his current stats, James' 2019-20 season isn't quite as good as his career-best season in 2012-13 season, but they're close.

This season James started in 27 games and averaged a little over 34 minutes per game. He attempts about 20 baskets per game and sinks about half of them. His per-game field goal percentage is about 50%. James averages 7.3 rebounds per game and generates about 26 points in each game.

Most players would be delighted with those stats. They're extremely good, until you look at LeBron's best season, which according to the numbers, was his 2012-13 season. That year he averaged 7.3 assists, 10.1 baskets, and 26.8 total points per game.

Why is everyone so fascinated by LeBron James' 2019-20 season?
All it takes is a few spectacular plays for fans and analysts to start saying that LeBron James is on track for the best season of his career. One reason for that is because it's a great way to spark debate and get people talking. Another reason is that people keep hoping that James will be the guy that time leaves alone, the person who doesn't get slowed down by aches, pains, and old injuries. If he can make the 2019-20 season his career-best, then maybe we'll get to watch him play for another decade or two.

The reality is that James shouldn't be physically capable of playing the type of game he continues to play. Most NBA players peak around their 27th birthday and start talking about retiring in their early- to mid-30s. The 34-year-old LeBron James should be considering kicking back on his couch, watching games on his television set like the rest of us do. Instead, he's putting together one of the best age 35 seasons in NBA history (he turns 35 on Dec. 30, 2019).

Not only has James not retired, but he also continues to play circles around younger players. James is even bold enough to claim that this season is his best one ever. He feels that he is playing as well this season as he did two seasons ago when he finished with career-highs in both assists and rebounds. James' results back up his boasting. He's sinking an impressive number of 3-point shots, collecting assists, and setting up plays. If he continues to play at his current level, it's entirely possible he will be named the NBA's regular-season MVP. If he wins, it will be his fifth one.

How do LeBron James' stats compare to previous seasons?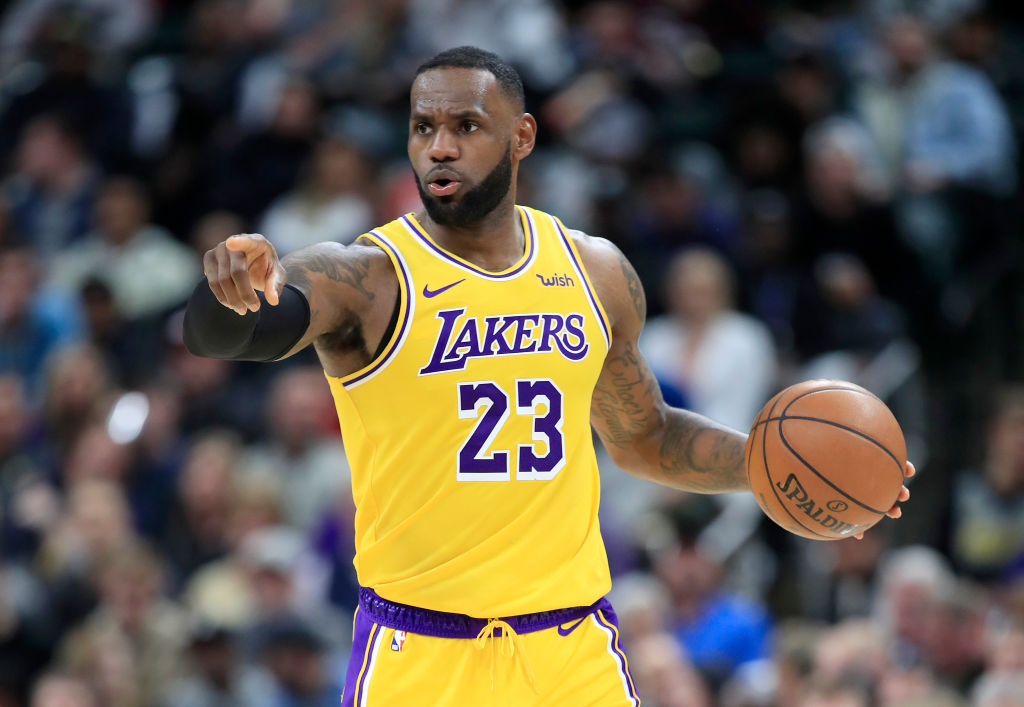 One of the reasons that LeBron James is looking good this season is that he's healthy. An injury caused him to miss 27 games last season. He and the Lakers also missed out on the playoffs; it was the first time he missed the postseason since 2004-05. While that was a disappointment to his fans, it was also a blessing. The time off gave his body a chance to heal, which is allowing him to play a remarkably strong season. The only thing that James isn't enjoying about this season is missing his son's games.

The 2019-20 season is still relatively young. It's impossible to predict how LeBron James' stats will look at the end of the year. He may suddenly hit a spell where he simply can't make things happen on the court. Or he could get injured. Or, perhaps, he could turn back time and have a few games where he plays spectacularly well and bumps up his stats enough that he performs even better than he did during the 2012-13 season. Anything is possible.