Is Aaron Rodgers' Girlfriend a Professional Athlete Too?
A lot has been made of Aaron Rodgers' dating life throughout his career. He is, after all, one of the greatest NFL quarterbacks of this generation and a magnetic presence off the field. Rodgers' current girlfriend Danica Patrick was a big-name athlete in her own right. It wasn't too long ago that she made headlines as a professional athlete herself.
The two are somewhat of a power couple when it comes to athlete pairings. Rodgers and Patrick demonstrate that two worlds can collide, or in this case, fall in love.
Who is Danica Patrick?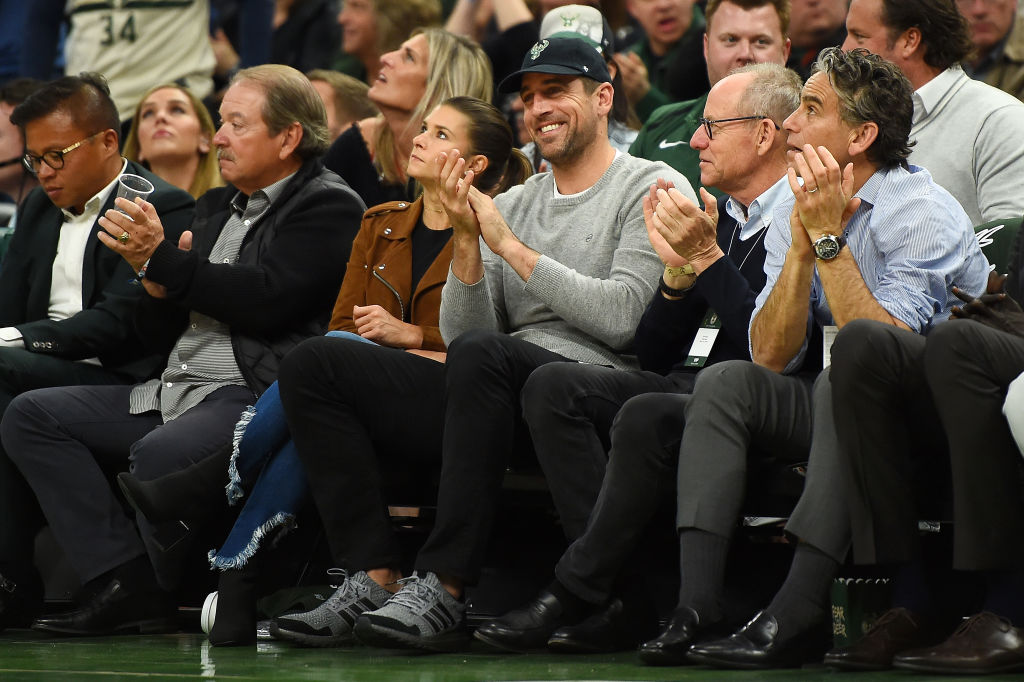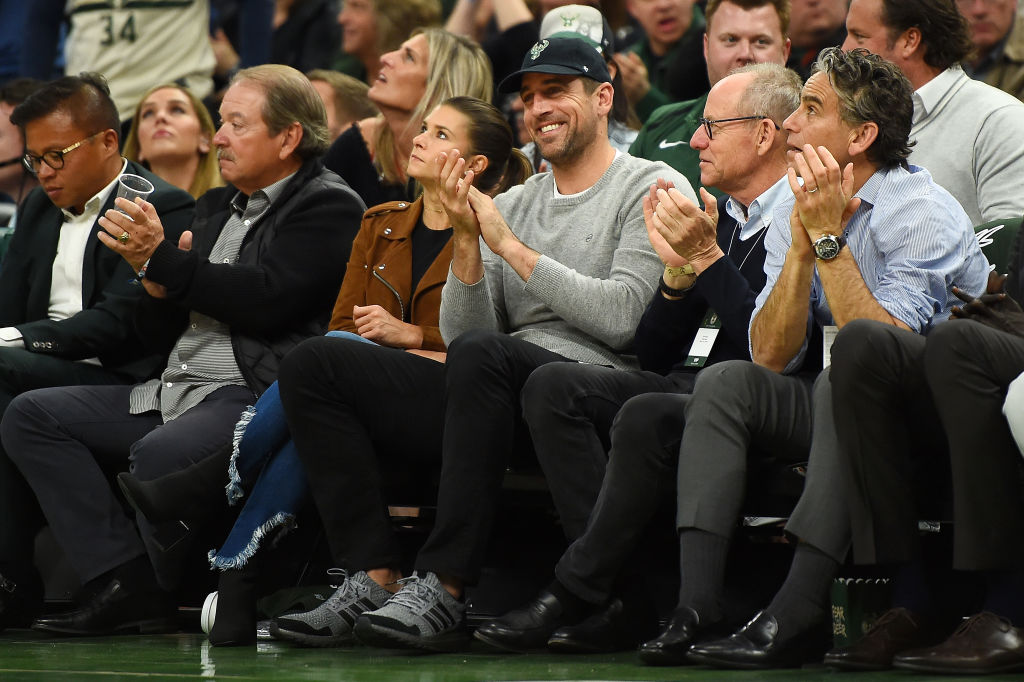 Patrick is now retired, but she first made headlines across the country as one of the few female faces in the world of professional racing. In 2005, Patrick became the first woman in history to hold a lead at the Indy 500. Although she'd joined the racing circuit three years earlier, this race thrust her into the national spotlight.
In 2008, the Wisconsin native became the first woman ever to record a win on the IndyCar circuit. After this, Patrick set her sights bigger. Although the IndyCar circuit is popular among racing enthusiasts, NASCAR will always reign supreme. Patrick decided it was the best place to take her talents.
Although she failed to see much success in NASCAR as far as winning, the fact that she even competed in the traditionally male sport was huge for women who hope to follow in her footsteps. Patrick became the first woman to get the pole position in 2013 after winning the time trials at the Daytona 500.
How did Aaron Rodgers and Danica Patrick meet?
Patrick and Rodgers met in 2012 when Patrick was still married to her first husband. The relationship was purely platonic, as both were with other people. The two remained friends, however, and both were single by 2017.
Photographers caught them canoodling, causing initial speculation regarding their relationship. However, it took a while for Rodgers and Patrick to announce their official partnership.
The two confirmed their relationship in 2018 but faced a major hurdle. Rodgers, the Green Bay Packers starting quarterback, plays for Patrick's rival. Perhaps the biggest sign of true love, Patrick converted not only herself but her sister to Packers fandom to avoid a sports-fueled rift.
Rodgers mends bridges?
Rodgers has a notoriously rough relationship with his family that has caused years of speculation and mudslinging from both sides. However, Patrick could be a driving force behind mending things between the two parties. According to the New York Post, Patrick has encouraged reconciliation.
The feud became most public when Rodgers' brother appeared on The Bachelorette. Rodgers has mostly stayed out of the feud, but his family has publicly called him out for what they perceive to be slights against both the family and the area he came from.
Nonetheless, Rodgers and Patrick seem head over heels in love. The fact that Patrick would try to make things better with his family shows that she truly values her partner's happiness. In a world of famous couples, Patrick and Rodgers seem happier than your typical high-profile partnership.