Is Aaron Rodgers Still Feuding With His Family?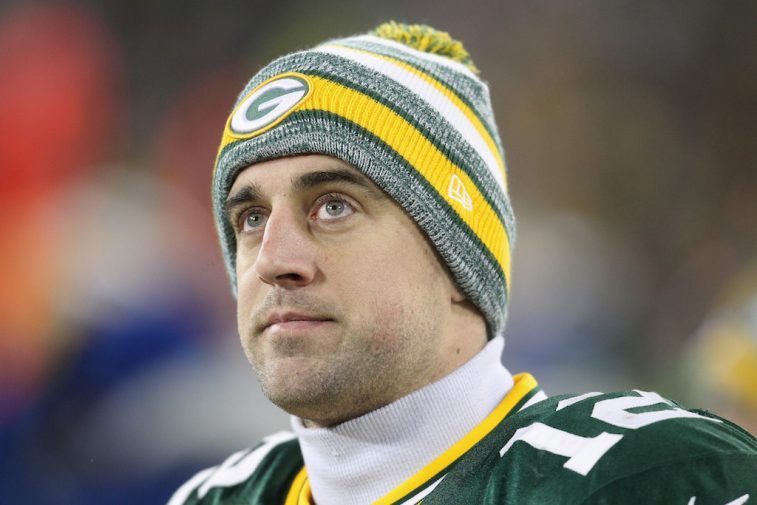 Before returning to the field this year, Green Bay Packers quarterback Aaron Rodgers had quite an offseason. He conquered his fear of sharks, met the Dalai Lama, signed the largest contract in NFL history, and saw headlines resurface about his family feud.
Fans first learned about the Rodgers family drama in 2016 when the signal caller's younger brother, Jordan, spoke about it while competing on JoJo Fletcher's season of The Bachelorette. "Me and Aaron don't really have that much of a relationship," Jordan said, adding, "It's just kind of the way he's chosen to do life, and I chose to stay close with my family and my parents and my brother [Luke]."
Jordan ultimately won Fletcher's heart but everyone seemed more interested in knowing why his famous sibling didn't talk to the rest of his family.
Following Jordan's admission, Rodgers was asked what he thought about his brother airing out their dirty laundry on television. "As far as those kinds of things go, I've always found that it's a little inappropriate to talk publicly about some family matters, so I'm just — I'm not going to speak on those things," the athlete told WISN.
Because Jordan didn't offer many details and the Packers quarterback stayed mum on the situation, fans began speculating about what caused the feud.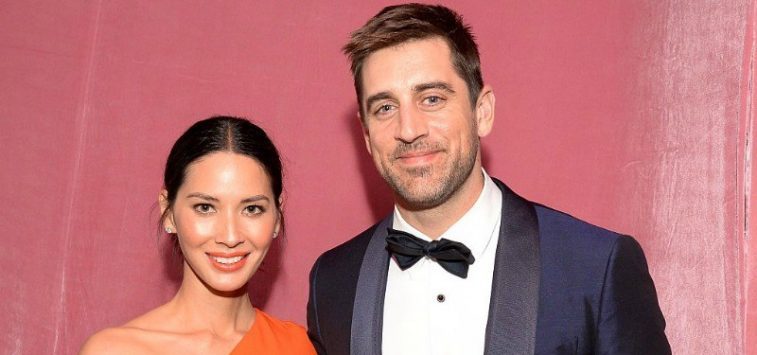 When it was first revealed that Rodgers was estranged from his brothers and parents he was dating Olivia Munn so reports surfaced that she was the reason they weren't on speaking terms. When the pair called it quits in April 2017 many thought that there was a chance the family would reconcile. However, that didn't happen and in May 2018, Munn addressed the rift between her ex and his family. She denied that she was at the center of their drama and opined that the feud had a lot to do with Rodgers' superstar status.
"I just think it's really important to try to mend things in a family, and I encourage that … I do believe family and fame and success can be really complicated if their dreams are connected to your success," the actress said during a radio interview on Sirius XM's Andy Cohen Live. "They [the Rodgers family] are all into sports and Aaron is one of the best, if not the best, quarterbacks to play the game. Their work has a direct connection to what he does."
She continued, "There's a lot of complications. I don't think either side of the road is clean. But I do think it's not OK when you try to stand on someone's shoulders and then throw dirt in their face, which is what I think they did with him."
After Munn's comments, Jordan reacted by questioning why The Newsroom star was continuing to discuss his family so long after her breakup with his older brother.
"I'll say I have no idea why she's still talking about an ex, I don't get that," Jordan told Us Weekly.
Despite their ongoing feud, Jordan had said that he hoped that he and his brother would be able to have a relationship again one day and that the athlete would attend his upcoming wedding to Fletcher. However, in November 2018, Jordan decided to publically call out his sibling after Aaron shared a video message about raising money for the "immediate needs" and "long-term recovery" of those affected by the California wildfires.
Please take a minute to watch this and if you can, take a few seconds to retweet this using the #retweet4good
All the money goes to a great organization for the immediate needs and the recovery efforts for the #CampFireParadise
Thank you ?? #ButteStrong #payitforward pic.twitter.com/iQjMbUIHcI

— Aaron Rodgers (@AaronRodgers12) November 21, 2018
The Camp fire devastated Rodgers' hometown of Chico and in response to the NFL star's video Jordan tweeted, "PLEASE DONATE, SPREAD AWARENESS & SEND LOVE. But when your own Mom is home alone during the fires, car packed ready to evacuate, & you miss the fundamental first step of compassion; calling your parents to make sure they are safe…. Everything else just feels like an act."
Since Aaron made it clear that he doesn't want to discuss their feud in the media Jordan probably shouldn't expect a response from his brother.
Read more: How Serious Aaron Rodgers and Danica Patrick's Relationship Really is Now