Is Aldon Smith's NFL Career Over?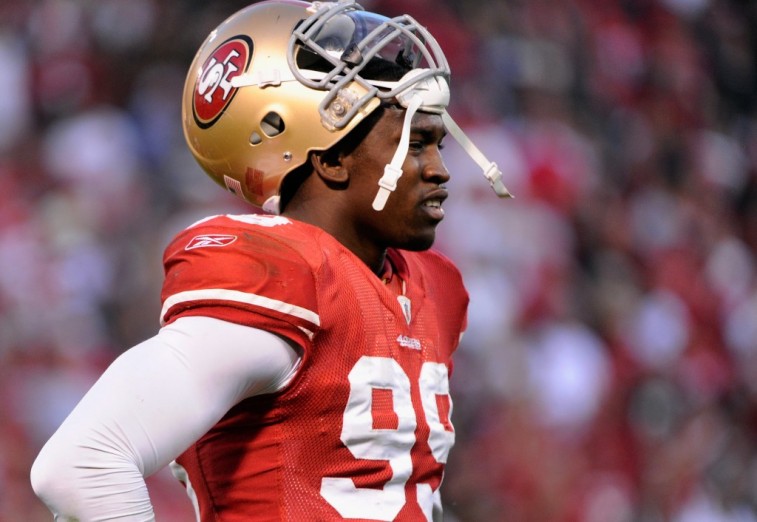 We thought the San Francisco 49ers' Aldon Smith had turned a corner. We thought the talented 25-year-old had finally put all his demons behind him. We thought he was ready to realize his true potential. We may have jumped the gun on that one.
According to police in Santa Clara, California, the linebacker was arrested Thursday night on charges of hit and run, driving under the influence (DUI), and vandalism. Unfortunately, this is far from his first offense. Since being taken with the seventh overall pick in the 2011 draft, the former Missouri Tiger has had quite the rap sheet.
In January 2012, Smith was arrested on suspicion of DUI. In September 2013, he was arrested on suspicion of DUI and marijuana possession. In October 2013, he faced three felony weapons charges. And in April 2014, he was arrested at Los Angeles International Airport for making a false bomb threat. Suffice to say, these incidents have forced Smith to miss quite a few games on the gridiron.
After his DUI in 2013, Smith checked himself into rehab and missed five games that season. The following year, in connection with the same incident, the NFL suspended him for the first nine games of the regular season for violating the league's personal-conduct and substance-abuse policies.
This latest arrest has to come as a complete shock to the Niners organization. In fact, it was just this past Tuesday that San Francisco general manager Trent Baalke was singing Smith's praises; even discussing the team's hope of resigning the talented linebacker. Now all bets are off. Not only may Smith never suit up again for the 49ers — the team cut him on Friday afternoon — but it's time we discuss the possibility that his days in the NFL are officially over.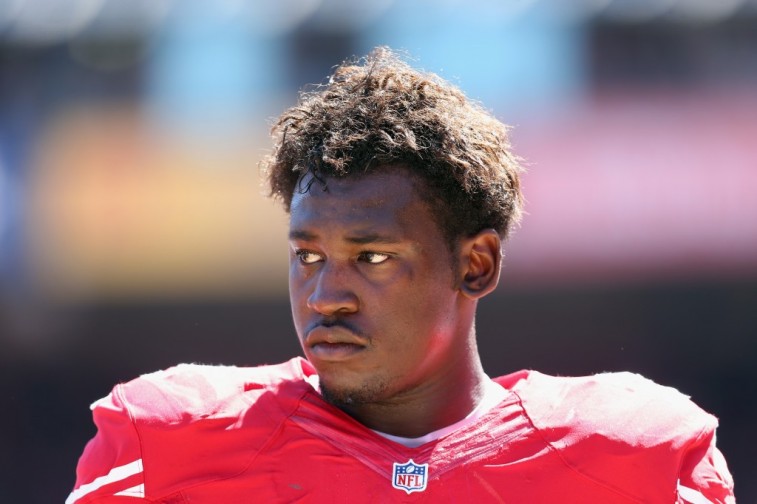 Needless to say, the 49ers would have loved to keep Smith around. Not only has this team faced a disastrous offseason, but they also know the kind of player No. 99 can be. During his rookie season in 2011, Smith had 14 sacks and two forced fumbles. The following year, he increased those numbers to 19.5 sacks and three forced fumbles, while also nabbing an interception for good measure.
But for the 49ers, this has to be about more than what Smith is capable of doing on the field. It seems they've made their decision, even with the linebacker denying the DUI. While speaking with reports after posting bail — set at $26,000 — Smith said:
"It wasn't a DUI and I apologize for how it played out," he said calmly outside the jail. "This wasn't a DUI. The situation that happened could have been handled differently. I'm sorry to everyone that I let down. Justice will be served. It will work out how it's supposed to work out."
Things would obviously be a whole lot better for Smith if he wasn't drinking and driving. However, regardless of whether or not that turns out to be one of the charges, it doesn't change the fact that this isn't an isolated incident, and San Francisco would appear to feel it isn't a correctable one.
All statistics are courtesy of Pro-Football Reference.com and ESPN.go.com.