Is Antonio Brown a Lock to Lead the NFL in Receiving Yards in 2017?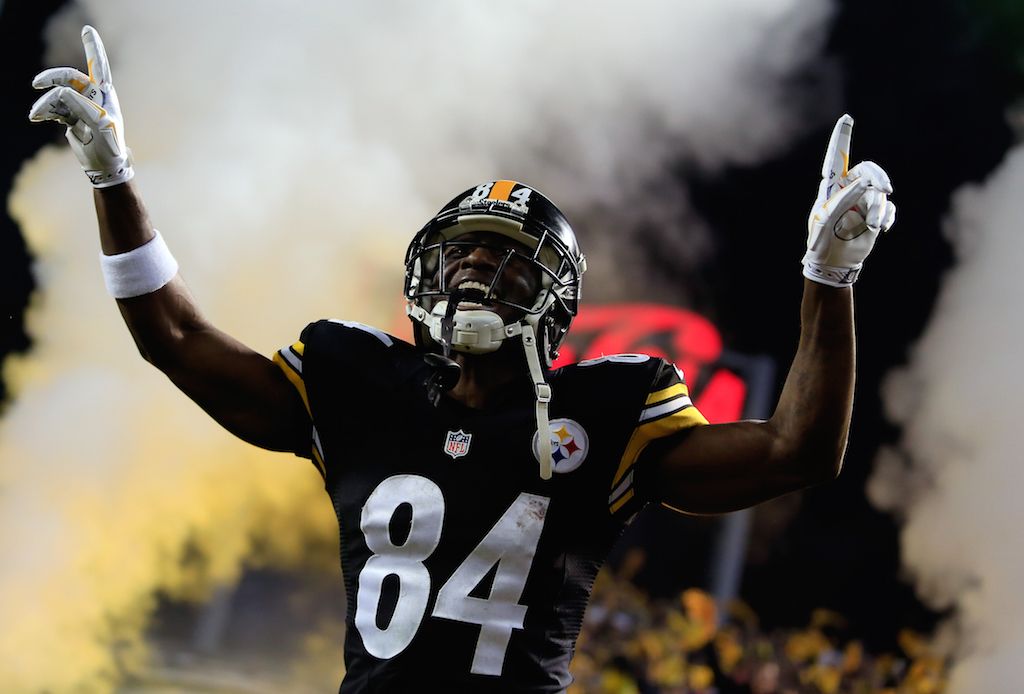 The value of wide receivers is at an all-time high in the National Football League. Gone are the days of running backs getting the massive, multi-year contracts. In are the days of elite wide receivers landing contracts that pay them far north of $10 million per year.
The highest-paid wide receiver in the NFL today is Pittsburgh Steelers star Antonio Brown, who recently signed a four-year, $68 million contract extension. As one of the most statistically productive wideouts in the league, his contract size should not surprise you.
With the regular season already underway, here is a look at the biggest threats to Brown when it comes to taking home the 2017 NFL receiving yards crown by the end of the year, according to the oddsmakers in Las Vegas.
*Article based on odds as of August 25, 2017.
Michael Thomas, New Orleans Saints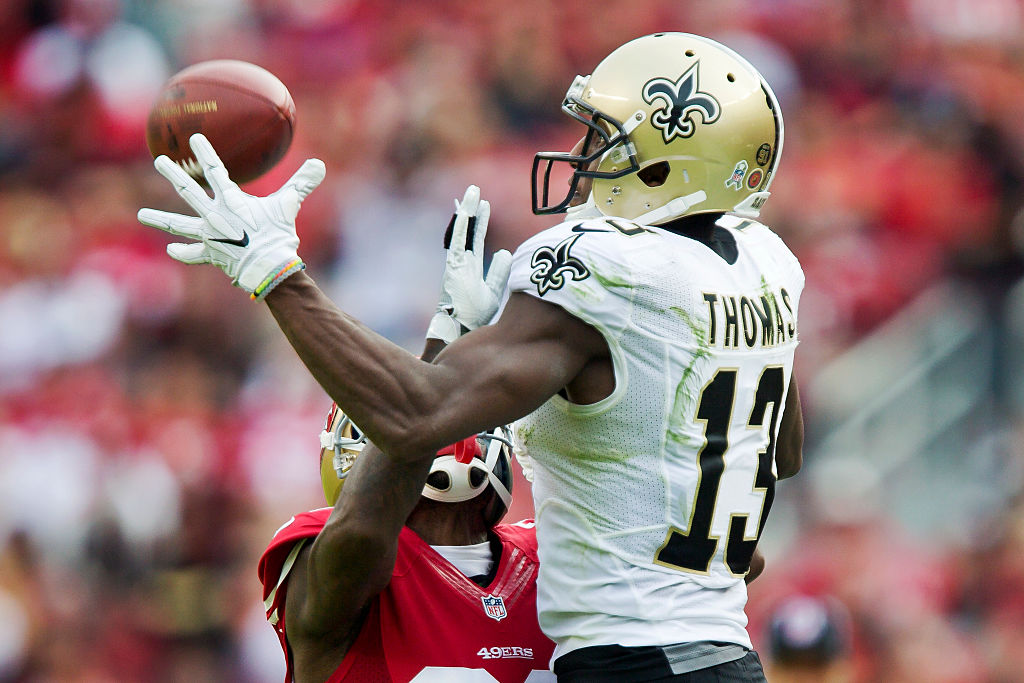 Vegas odds: +1800 (18-1)
With Brandin Cooks now a member of the New England Patriots, Michael Thomas is the unquestioned No. 1 wide receiver in an offense that has averaged 5,012 passing yards per season since 2011 and finished no worse than third in the league in passing offense over that stretch of time.
Thomas is entering his second NFL season (he caught 92 passes for 1,137 yards and nine touchdowns in 2016), which means that he has only scratched the surface of his potential. We wouldn't be surprised to see the former Ohio State Buckeye end up with 1,500 or more receiving yards this year.
A.J. Green, Cincinnati Bengals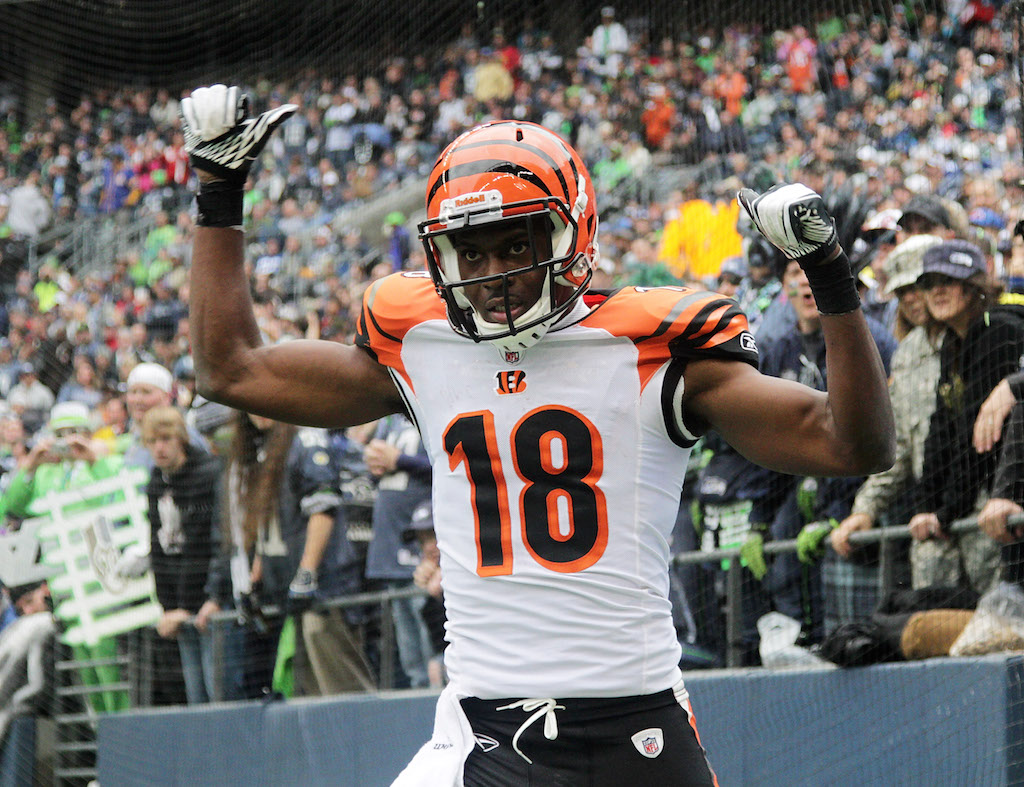 Vegas odds: +1500 (15-1)
A.J. Green was on pace to have a career year in 2016 before an injury caused him to miss the Bengals' final six games of the season. We aren't totally sure what to expect out of Cincinnati on the offensive side of the ball in 2017, though. They lost their best two offensive lineman (Andrew Whitworth and Kevin Zeitler), and they added a couple of playmakers in the NFL Draft (wide receiver John Ross and running back Joe Mixon) who could both steal touches from Green.
With that being said, however, we can't deny that Green has an excellent rapport with Cincinnati quarterback Andy Dalton. If he is able to pick up where he left off in 2016, the former Georgia Bulldog could contend for the NFL receiving yards title in 2017.
Mike Evans, Tampa Bay Buccaneers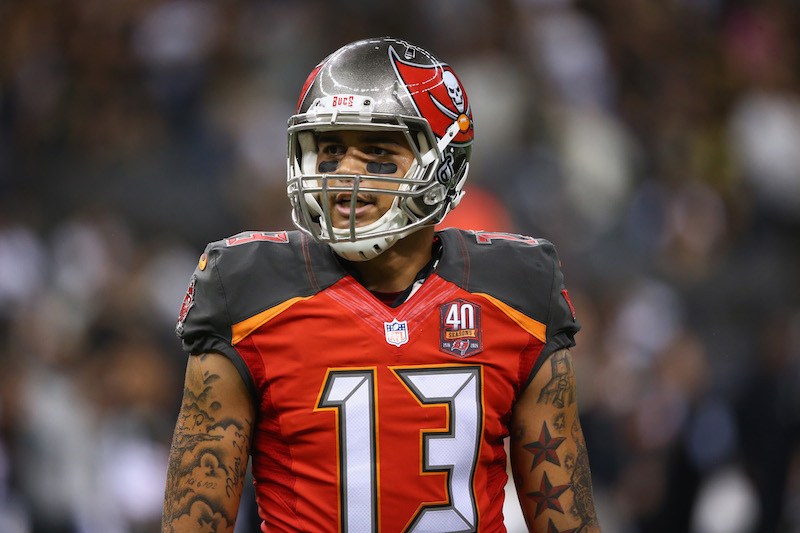 Vegas odds: +1000 (10-1)
Mike Evans is on the verge of becoming a bona fide NFL superstar. In his first three seasons as a pro, the former Texas A&M Aggie has totaled 238 catches for 3,578 yards and 27 touchdowns. He has gotten better every year he's been in the league. From a physical attribute standpoint (he measures in at 6-foot-5, 231-pounds), there may not be another NFL wide receiver in his class.
Like so many other media outlets, we expect a big year out of the Buccaneers on the offensive side of the ball. If quarterback Jameis Winston has the type of season we expect, Evans will likely be the key benefactor.
Odell Beckham Jr., New York Giants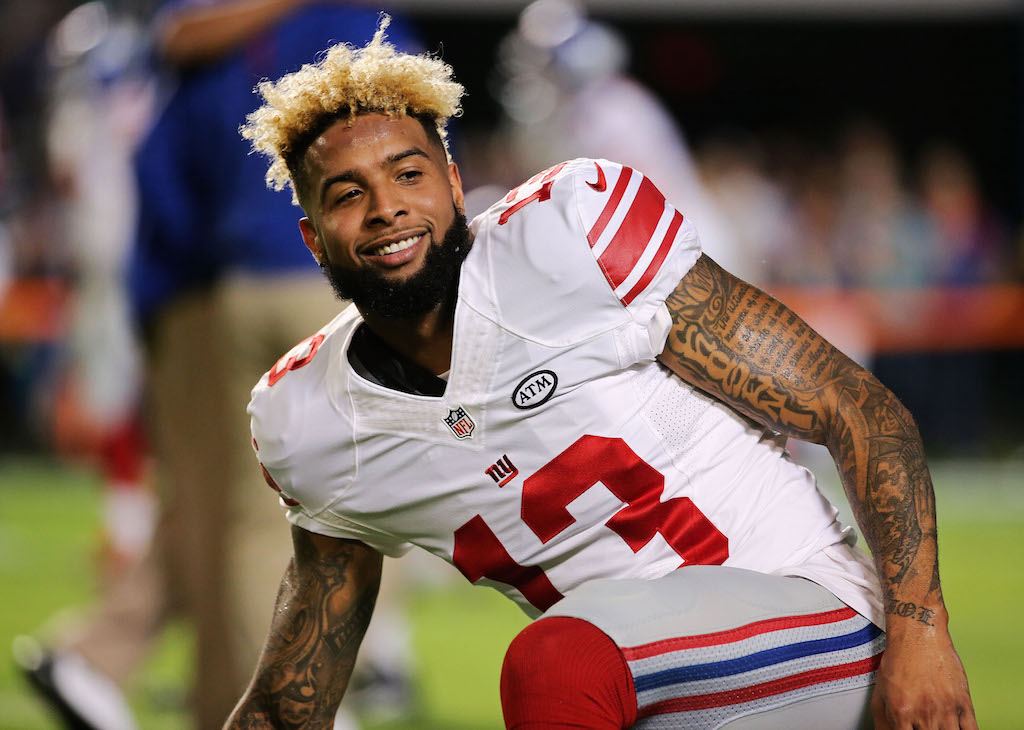 Vegas odds: +650 (6.5-1)
Odell Beckham Jr. recently suffered an injury that may cause him to miss the Giants' season opener, but that shouldn't stop him from contending for the NFL receiving yards title in 2017. The former LSU Tiger is arguably the most explosive player in the league today, and when he's focused, he's nearly unstoppable.
Beckham can beat defenses deep; he can take a simple screen pass and end up in the end zone; and he can torch defenses underneath, over the middle, and in the intermediate passing game. Given the fact that he is playing for a new contract, we expect a massive year out of Beckham.
Julio Jones, Atlanta Falcons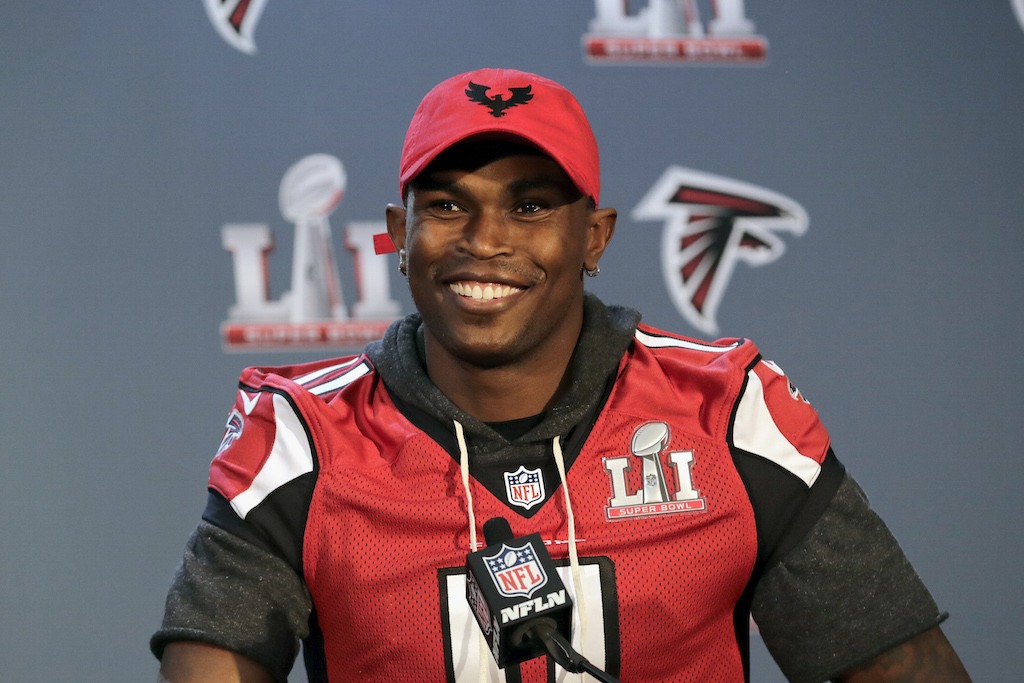 Vegas odds: +450 (4.5-1)
Simply put: We don't see any way Julio Jones doesn't contend for the NFL receiving yards title in 2017, if he stays healthy, of course. Over the last three seasons, the former Alabama star has averaged 1,625 yards per season and 109 yards per game (he missed two games in 2016 and one in 2014).
With 2016 NFL MVP Matt Ryan elevating his game to the next level, Jones should continue to put up monster numbers in 2017.
Antonio Brown, Pittsburgh Steelers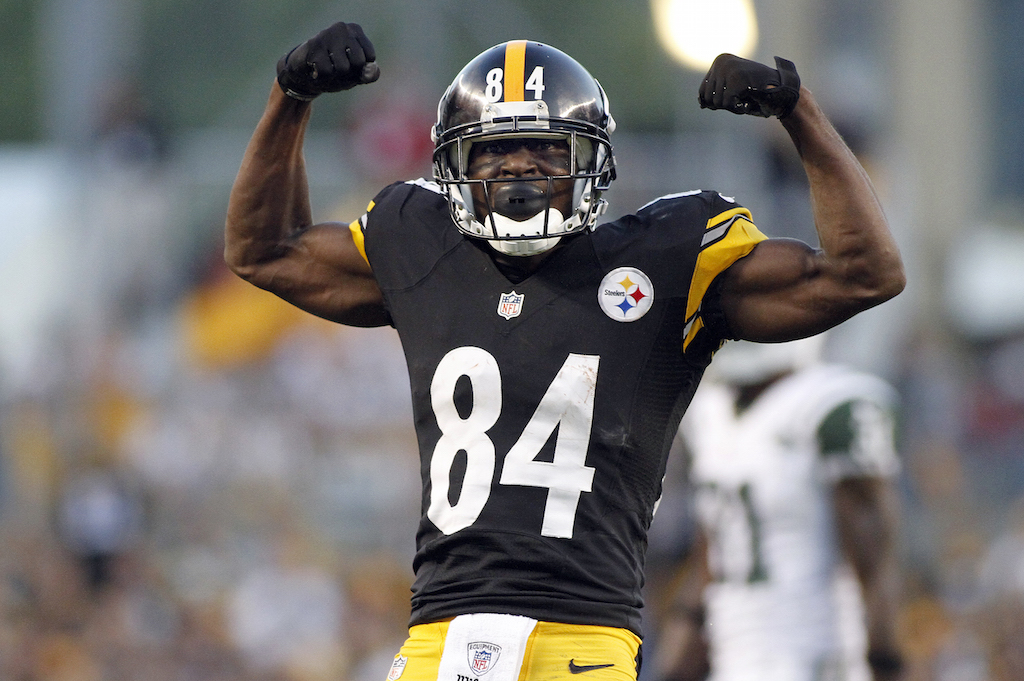 Vegas odds: +400 (4-1)
Surprise, surprise: Brown is favored to lead the NFL in receiving yards in 2017. The four-time All-Pro is arguably the best wide receiver in the league today. And he plays in an offensive system that allows him to utilize his dynamic skill set.
Brown will have to share some touches with Martavis Bryant, who is back from suspension, and All-Pro running back Le'Veon Bell, who said he will end his holdout before the regular season opens in September. But we fully expect Brown to end up with close to 175 targets in 2017. If that proves to be the case, the former Central Michigan star will likely end up with over 1,600 receiving yards this year.
Statistics courtesy of Pro-Football-Reference. Odds courtesy of Sportsbook.ag.