Is Ben Simmons Worth the $170 Million Max Contract the 76ers Offered Him?
With the additions of Al Horford and Josh Richardson this offseason, the Philadelphia 76ers look like a legitimate threat to win the Eastern Conference. But if the 76ers hope to advance past the second round of the playoffs for the first time since 2001, they are going to need 2018 Rookie of the Year Ben Simmons to take another step forward in his development.
Philadelphia seems to be confident that Simmons will take that step, offering their young star a max contract of $170 million for five years. Was this offer a good idea, or are the 76ers investing too much money in a player with limited offensive capabilities?
The Good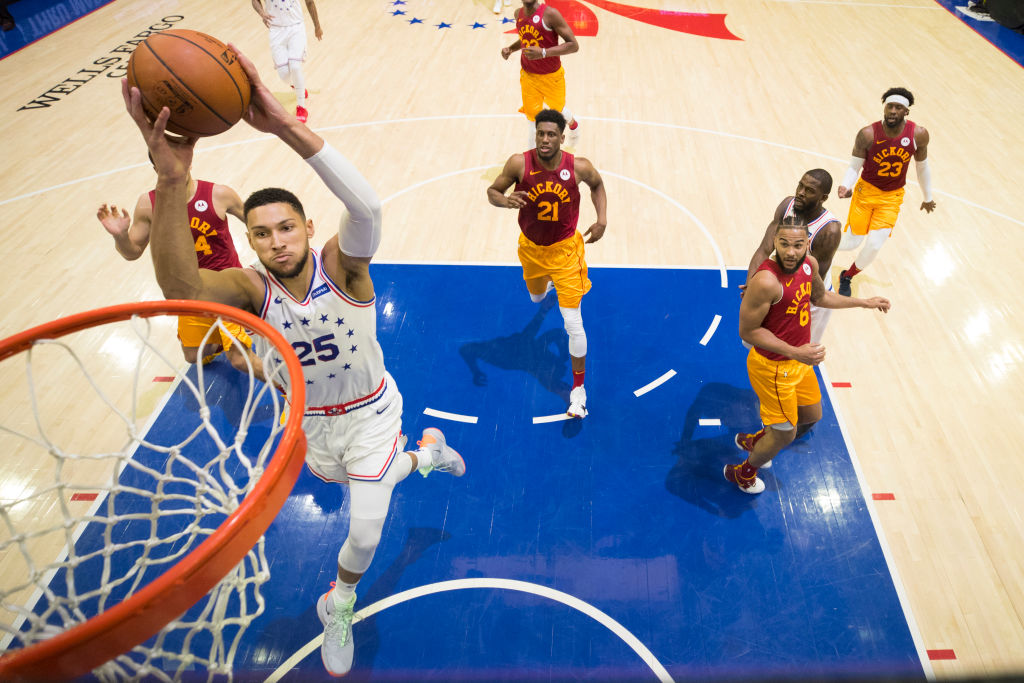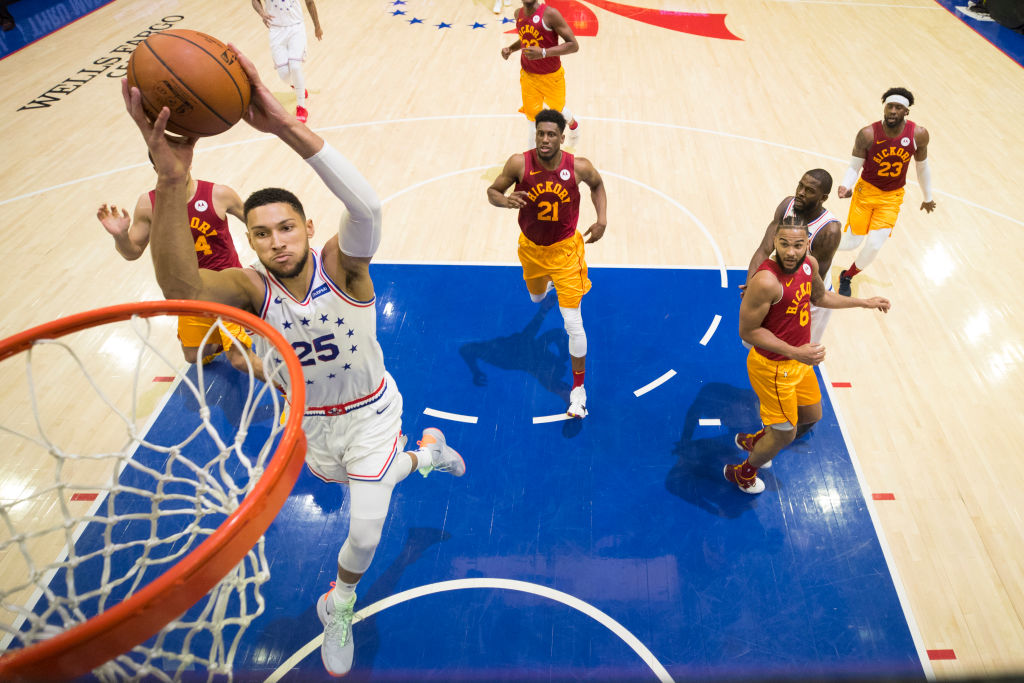 Ben Simmons hit the ground running in the NBA in 2017-18, joining Oscar Robertson as the only other player in the league's history to open his career with 10 or more points, 10 or more rebounds and five or more assists in each of his first three games. He also became the first player in NBA history to record at least 170 points, 100 rebounds and 80 assists through his team's first ten games. Simmons finished his rookie campaign with Rookie of the Year honors and 15.8 points, 8.1 rebounds and 8.2 assists per game.
Last season, Simmons once again put up respectable numbers across the board averaging 16.9 points, 8.8 rebounds and 7.7 assists per game. He also established himself as an excellent defender; at 6'10" with a 7'0" wingspan, Simmons can guard both guards and big men alike.
There isn't much doubt about the 2016 first overall draft pick's talent. Even if Simmons fails to improve on his flaws, he will still be an effective two-way player that can help the 76ers on both sides of the court.
The Bad
In a league loaded with excellent shooting guards, Ben Simmons can't shoot.
From less than five feet away from the rim, Simmons has racked up 845 field goals in 1262 attempts (67%) over the last two regular seasons. From 5-9 feet away, this number dips down to 152 field goals in 336 career attempts (45.2%).
From 10 feet or more away from the basket? Simmons is 87 for 313 (27.8%).
During the 2017-18 regular season, 25,807 three-pointers were made out of 71,340 attempts league-wide. In 2018-19, those league-wide numbers rose to 27,955 makes out of 78,742 attempts.
Ben Simmons is a career 0-for-17 from behind the arc over this stretch.
Thanks to his size and explosiveness, Simmons is still able to put up points in the NBA. But since he poses virtually no threat at all to attempt or make a long jump shot, opposing teams can sag on defense against him in anticipation of a pass or a play in the post. As long as Simmons' game possesses this huge hole, the rest of the offense will have to pick up the slack.
The Verdict
It is easy to forget that Ben Simmons is just 22 years old. It is highly unlikely that this is the best version of Simmons that we will ever see, and it is still a bit premature to give up on all hope of the young star eventually adding a serviceable jump shot to his game.
The 76ers appear to have the talent to be NBA Finals contenders for years to come. Even with his shooting flaws, Philadelphia couldn't let a player with Simmons' raw talent and potential get away. The front office made the right move in looking to lock Simmons up long term.
At worst, they'll have a talented defender and facilitator in Simmons moving forward. But at best, Simmons could be a key piece in leading the 76ers to their first championship since 1983.