Is Billy Donovan Finally Ready to Coach in the NBA?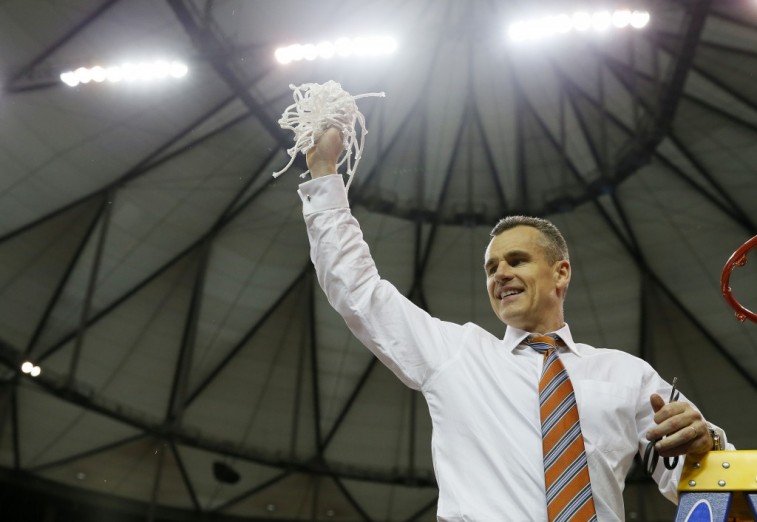 There may be a certain purity associated with college basketball, but there's an undeniable allure to the NBA. Players grow up dreaming about making it to that level because it means they're among the best in the world. Not everyone has what it takes to get there, and that's what makes it that much more special. That dream isn't just found in players. While some head coaches find plenty of satisfaction running a major collegiate program, others have greater aspirations. One of those people is Florida Gators coach Billy Donovan.
When NBA franchises consider hiring from the college ranks, Donovan's name is constantly brought up. He spent two years running the show at Marshall (1994-96), but everyone associates Billy the Kid with the amazing work he's done at the University of Florida. In his 19 seasons in Gainesville, Donovan has won 467 games, posted a winning percentage of .715, and won back-to-back titles in 2006 and 2007. If you also include his four trips to the Final Four, seven SEC regular season titles, and four conference tournament championships, there really isn't much left for Donovan to accomplish at the college level. Yet, despite multiple attempts to coax him in the past, including that flip-flop back in 2007 with the Orlando Magic, Donovan has yet to climb to the next rung of the coaching ladder. Emphasis on yet.
According to ESPN, NBA executives believe that Donovan is ready to listen to potential offers this offseason and even make the jump should the right one present itself. This seems like something we've heard before, but after the Gators recent 16-17 season, perhaps the timing is perfect for Donovan to take on a new challenge. The NBA has been calling him for a while now. Is he finally ready to answer?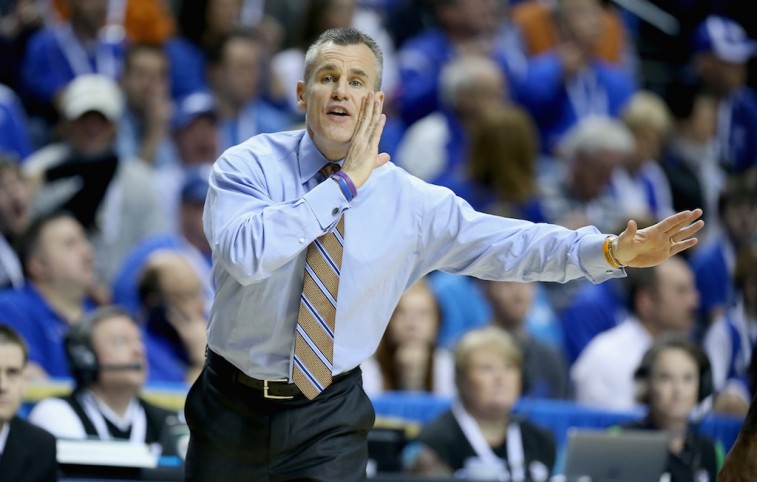 Donovan isn't the only major college basketball coach with a desire to take his talents to the NBA. Reports suggest that Kentucky's John Calipari "desperately wants" to make a return to the pro level. However, unlike Donovan, he has actually made the leap to the NBA, albeit with less than stellar results. Coach Cal's intention would most likely be to prove that the first time around was a fluke. He is older, wiser, and more prepared to succeed in the NBA. Donovan isn't looking to rewrite history. But maybe, like Calipari, he believes he is finally ready to handle the demands of coaching in the National Basketball Association. Donovan's mentor, and coaching legend, Rick Pitino believes that he could be one of the college coaches who find success at the next level.
On Thursday, while speaking with ESPN Radio's "Mike and Mike," Pitino made the following remarks: "I don't recommend it for college coaches to do that unless they know what it's all about. I take someone like Billy Donovan. I think Billy has looked at it, I think he has an urge to coach in the NBA — a strong desire to coach in the NBA — and would like to try it, very similar to Brad Stevens, who is doing a wonderful job with the Celtics. I think people like that with that type of personality will do very well."
Donovan has wrestled with this decision before and he ultimately decided to remain at Florida. But that was back in 2007. He is no longer bound by the non-complete clause that he signed with the Orlando Magic, which forbid him from coaching in the NBA for five years. Donovan may be under contract with the Gators, but a $500,000 buyout would get him out of that. So it's really only a matter of whether or not this is the right time to jump to the pros. For the right offer, we think that Donovan may finally be ready to take that next step.
All statistics are courtesy of SR/College Basketball and ESPN.go.com.