Is Booger McFarland on MNF Worse Than Joe Buck?
While Sunday Night Football has had a reliable duo for a while, Monday Night Football continues to have a revolving door policy, and fans don't like the latest entrance. Booger McFarland has become one of the weekly voices on Monday Night Football. And many viewers rant about his analysis and ask how he can keep his job.
Hatred for Joe Buck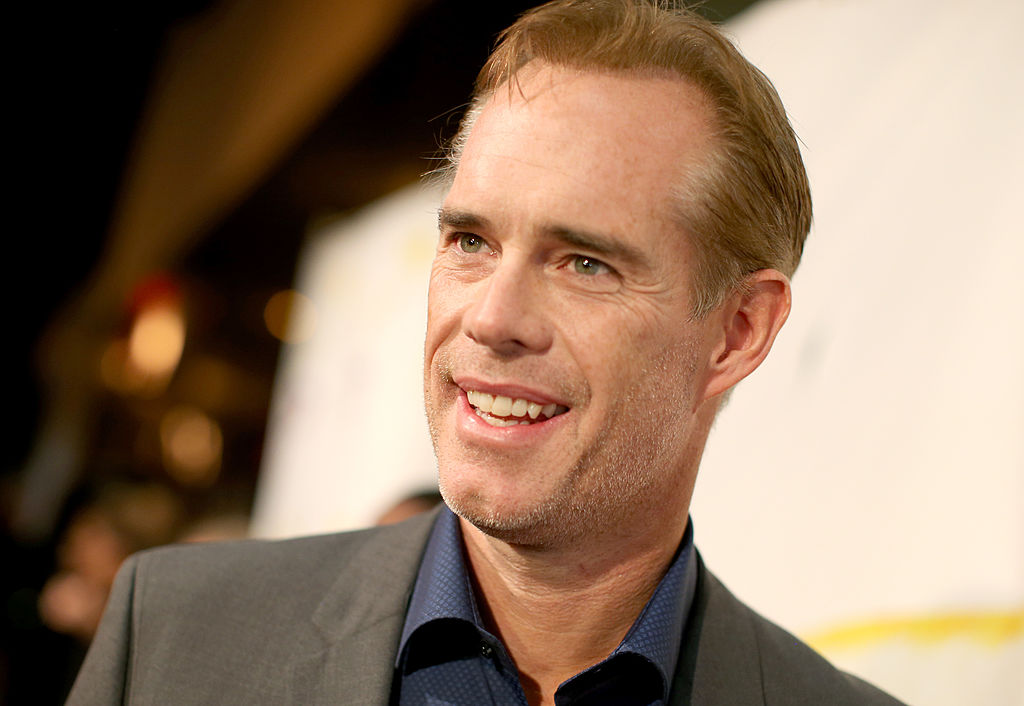 For whatever reason, sports fans cannot stand Joe Buck. Whether he is calling a baseball game or football game, social media is flooded with fans complaining about perceived biases, his monotonous calling style, or in-game analysis. Regardless of what he covers, fans think Buck is biased.
The way sports fans speak about the national media is often guided by their own biases, which is why Buck is accused of having a bias. As the son of a legendary commentator in his own right, many see him as a winner of the genetic lottery.
The fact of the matter is that Buck's hatred has become a brand unto itself, and even casual observers of sports might actually just hate him because everyone else does. However, with McFarland in the ESPN booth, maybe some of this will be lifted off of Buck's shoulders.
Picking on Booger McFarland?
McFarland's move to the broadcast booth from the field-analyst position was announced in May, and McFarland was excited to take on the new role with the network.
"I'm so excited to continue to be part of Monday Night Football, especially with the opportunity to be in the booth for the 50th season, working with true professionals and friends like Joe and Lisa," McFarland said in a statement per ESPN. "We have a great slate of games, and I look forward to starting our journey in Louisiana, where I was born and raised."
The move, however, was almost immediately criticized by viewers. NFL fans are driven crazy by McFarland's perceived lack of knowledge regarding the NFL.
Others don't like the way he seems to dislike anyone and everyone he's talking about it. He's opinionated and does not back down from even his most ridiculous claims on the broadcasts and has a knack for stating the obvious before a play is about to begin.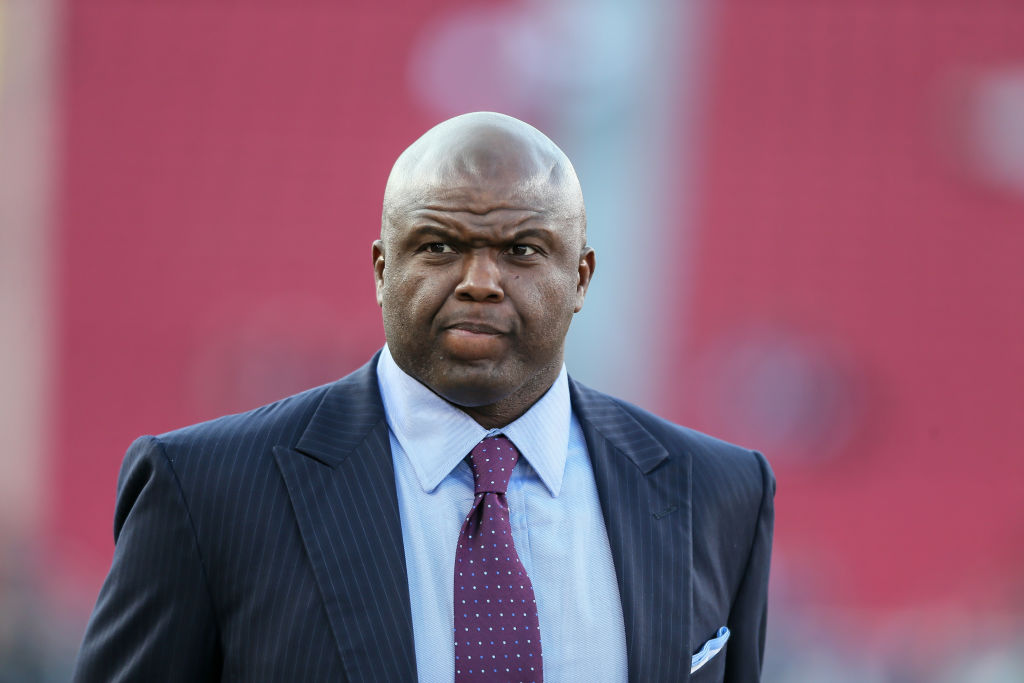 If Tony Romo is known for a psychic ability to figure out players, McFarland is known for leaving every door open in a way that makes him technically right, but only in the broadest sense. He is a former NFL player, and he presumably knows a thing or two about the game, but TV work may not be the best place for him. 
Fans expect a certain level of insight or entertainment from announcers, and when one offers neither it will not be uncommon for the fans to rebel. McFarland's criticisms, however, go beyond fans and have come from former players, too.
'Snot Nose' Booger McFarland
McFarland, who was a defensive tackle when he played for two Super Bowl teams, recently broke down 49ers quarterback Jimmy Garoppolo's throwing mechanics and questioned if the 49ers had arrived. Former 49ers tight end Brent Jones voiced his displeasure in an appearance on Bay Area radio station KNBR.
According to Niners Nation, Jones took to insulting not only McFarland's analysis but his playing career. He claims McFarland has no business trying to break down quarterbacks when he does not know about what it takes and even came up with clever nicknames for the analyst. "I really am frustrated with, you know, Snot Nose, or Loogie or Booger or whatever the guy's name is," Jones said."
He finished his rant with one final parting shot.
"I was not happy with that analysis at all, Jones said. "I have to say, I know he's working hard and he's trying. But he's a defensive lineman that doesn't know anything about the game and it's a travesty that that's Monday Night Football. Sorry."
McFarland is young in his career, and he could theoretically get better. Until then, he will have to, fair or not, deal with naysayers like these when he steps outside his lane and speaks on things he might not fully grasp yet.