Is Bronny James the Best Player on His High School Team?
The pressure cooker of expectations that follows LeBron James also extends to his children. Bronny James was never going to be just another basketball player. He had scholarship offers before he hit puberty. Bronny's actions are run through the YouTube highlight machine as soon as the game ends.
But for all of the attention he gets, the 16-year-old's actual abilities and future prospects are often the last thing anyone talks about. There's a chance he becomes an NBA player in a few years. Before then, however, he needs to get into the starting lineup at Sierra Canyon.
What are Bronny James' strengths and weaknesses as a player?
LeBron's astounding skills earn him plenty of praise. But his best attribute might be his ability to maintain poise while in the public eye. "The Decision" was poorly handled and LeBron's defense of China during the Daryl Morey Twitter scandal was in poor taste. But the fact that these are his only two real missteps is a testament to his character. He likely hopes he's passed that trait on to his most famous son. 
LeBron James Jr., aka Bronny, was always going to attract more attention on account of his parentage. But the amount of attention to his future is still eyebrow-raising. As Sports Illustrated details, colleges began recruiting him when he was 10. Kentucky offered him a scholarship before he was in high school.
Of course, not all the attention is about supporting or hyping Bronny up. A spectator threw something at him during a game this year, and some question if the developing media cycle around someone who is still legally a child is healthy. 
Look past the circus and you'll find a decent prospect with plenty of work to do to make his own name for himself. Bronny is an athletic combo guard with a better jump shot than his dad had at that age and a growing feel for the game. He's an exciting talent, but he's not the only player with a famous father playing at Sierra Canyon High School. 
Bronny is good, but he's not the best player on his high school team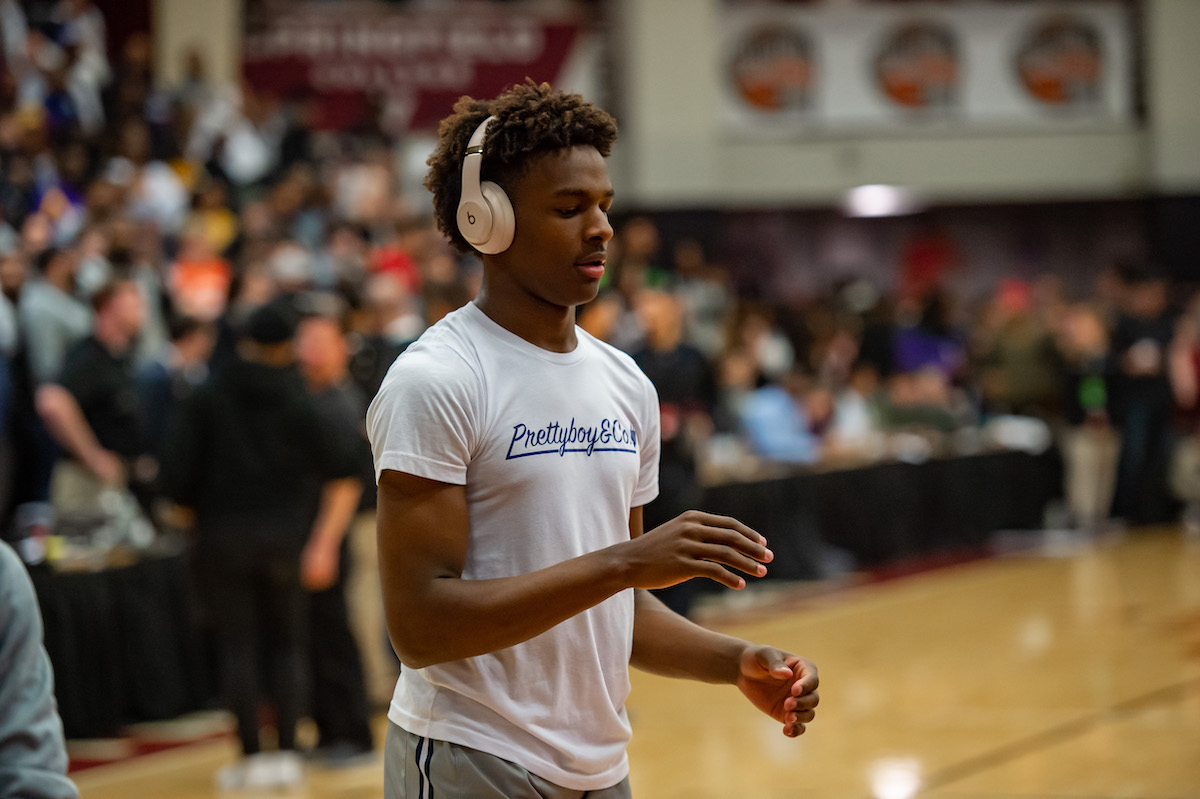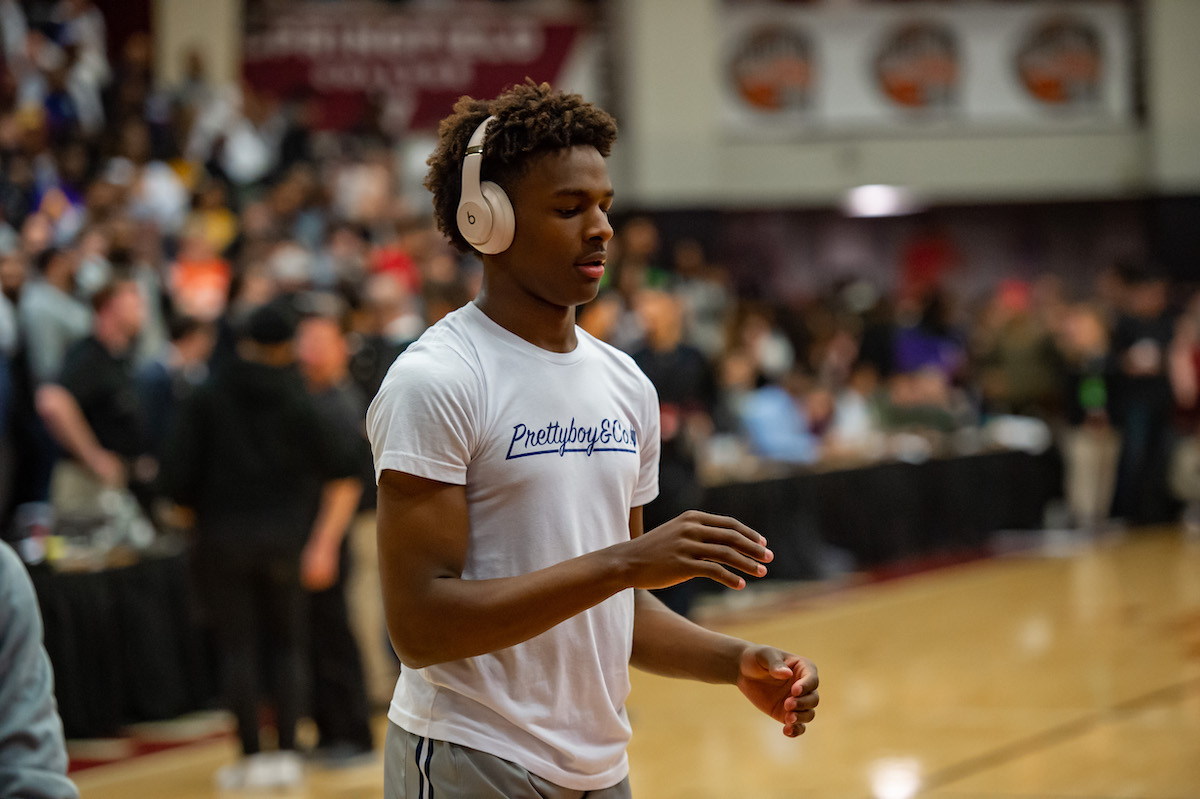 Sierra Canyon is the most famous high school basketball team since Hoosiers, according to The Undefeated. And the Trailblazers are far less problematic than that overrated movie. Aside from LeBron as an obvious fan, Drake posted an Instagram picture wearing a Sierra Canyon hoodie, and celebrities like Jamie Foxx sat courtside at games last season.
The school had more nationally televised games than some NBA teams. Players are besieged by requests for interviews and selfies on a near-daily basis. Tournament promoters paid Sierra Canyon up to $50,000 to travel to big-time high school events.
The team's notoriety comes from a mix of celebrity children and outstanding basketball talent. Dwyane Wade's son, Zaire, was also on the team — he's since transferred to Brewster Academy in New Hampshire — but the best players on the team were the two five-star recruits, BJ Boston and Zaire Williams. 
Bronny has more name recognition than those players. But he had to bide his time before becoming a starter. He's played in every game, but he only averaged four points and 15 minutes a game. Impressive for a freshman, but Bronny has a ways to go before he's any sort of star. 
How likely is it that Bronny makes it to the NBA?
Projecting the trajectory of teenagers is tricky, but Bronny has a shot of making to the NBA. He'll have every advantage a young player could want. He has access to the best development coaches.
Plus, being the son of the biggest NBA star will probably make him look better to some scouts who want to be on the good side of King James. Indeed, LeBron implicitly puts pressure on people to do that by talking up the possibility of playing on the same team as his son in the future, details Bleacher Report.
But being Michael Jordan's kids couldn't get Marcus or Jeffrey into the league. Bronny won't get far unless he's considered an NBA-level talent, which he is right now. That might change he doesn't grow or progress in the ways people expect, and that shouldn't be seen as a failure if that happens. Making the NBA is very hard, and a lot of things have to go right for a player to make it that far. 
Bronny will have more help than any other player, but his future basketball career should be seen as a hope, not an expectation.