Is Browns QB Baker Mayfield Overrated?
Since being selected as the first overall pick in the 2018 draft by the Cleveland Browns, Baker Mayfield has had his share of ups and downs. Things haven't gone quite as expected to start the 2019 campaign with questions surrounding Cleveland's playoff hopes and the viability of Mayfield as a starting NFL quarterback. It's certainly early to have this type of discussion, but could the 24-year-old be overhyped?
Baker Mayfield's 2019 struggles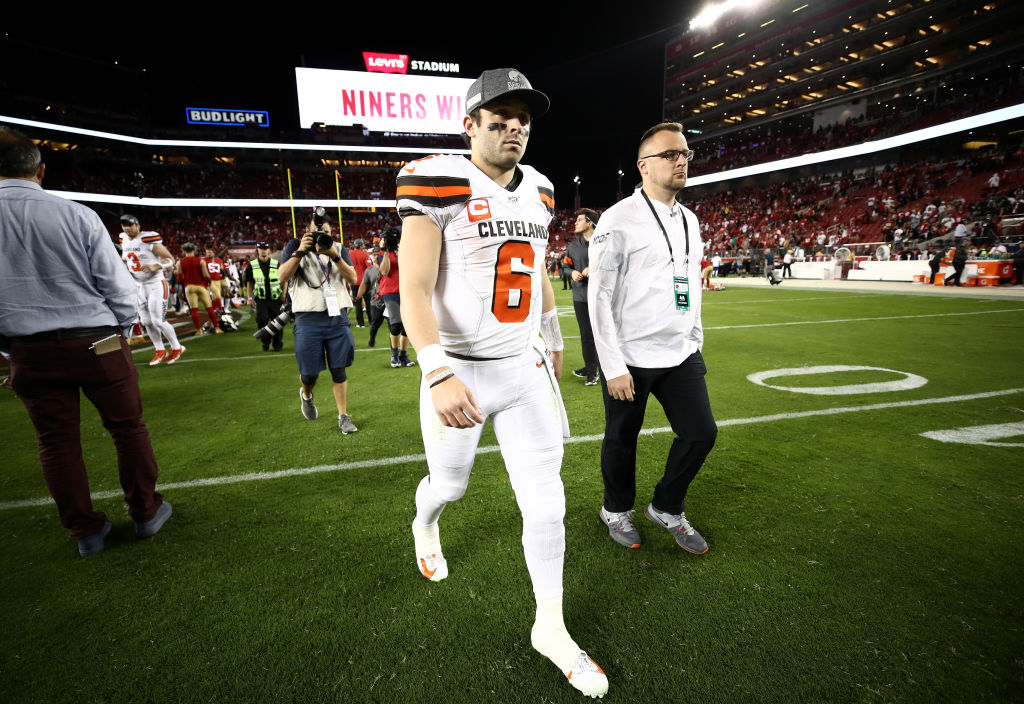 In the months leading into this season, there was plenty of optimism around the Browns after their most successful campaign in nearly a decade that saw them fall just short of the playoffs.
Those expectations only increased after the Browns made a big-splash move to acquire All-Pro wide receiver Odell Beckham Jr. It gave Cleveland an even more loaded offense with a pair of star wide receivers in Beckham Jr. and Jarvis Landry and a rising star in running back Nick Chubb.
Things have fallen a bit flat to start the season as Mayfield has struggled to throw the ball with eight interceptions to four touchdown passes along with a 55.9% completion rate. He has also recorded an interception in each contest and is coming off his worst performance of the season, completing 8-of-22 passes for 100 yards and two interceptions in the lopsided loss to the San Francisco 49ers.
That has only added to the outside criticism around the Browns centered on the second-year quarterback.
Some peers believe Baker Mayfield is too cocky
Mayfield has had his struggles on the field in his brief NFL career, but what has begun to bother his peers has been the manner he has carried himself.
Although the noise around the situation involving his pregame handshake with Richard Sherman has dissipated, there are still rumblings regarding his behavior. According to Mike Freeman of Bleacher Report, there are players around the league that haven't been fond of how Mayfield carries himself as if he was a better player than he is.
"He acts like he's won 10 Super Bowls. He hasn't won any."
It is well-known that Mayfield is quite confident in his ability on the field due to the road he has had to take to get to the NFL. He was a two-time walk-on at the collegiate level before his breakout years at Oklahoma that helped him earn the Heisman Trophy and the first overall selection in last year's draft.
Mayfield does walk the thin line of being perceived as cocky and confident, but until his play improves, he will continue to get this type of criticism even from his peers.
Jury is still out on Baker Mayfield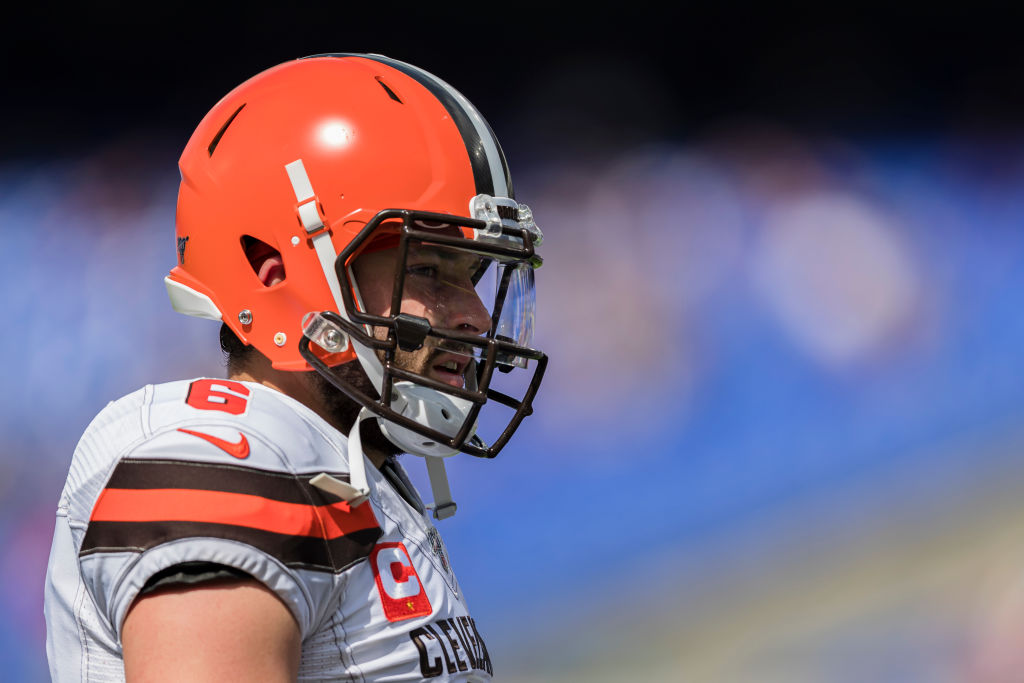 The amount of criticism that Mayfield has received this season has only continued to mount with each time he has stumbled, but the truth of the matter is it's too early to judge him truly.
The 2018 first overall pick has undoubtedly underperformed through the first five games of the season, but he and Browns have a chance to turn it around, trailing the Baltimore Ravens by just one game for the division lead. They face a tough road ahead over the next month with matchups against the Seattle Seahawks, New England Patriots, and Buffalo Bills, but it's an opportunity to grow and improve.
Their blowout loss against the 49ers was discouraging, and their offensive line play has been porous, which has only put more pressure on him and the offense to turn it around. It will be on Mayfield to make the necessary adjustments to utilize best the talents of Beckham Jr., Landry, and Chubb to reach their playoff aspirations.
Until then, it's hard to place this label on the Browns quarterback.