Is Bryce Harper or Jake Arrieta the Bigger Disappointment for the Phillies?
When the Philadelphia Phillies acquired Jake Arrieta in 2018 and Bryce Harper before the 2019 season, they arrived with lofty expectations. Hellbent on getting the most out of these large deals, the results of these signings have been largely disappointing. For Arrieta, his ERA has gone up, and he's getting just about as many losses as he does wins when he takes the mound. For Harper, he's hitting at a lower clip, and his fielding leaves much to be desired.

Both of these deals could end up hurting the team just as much as they thought they would help them. We are left asking who has been more disappointing.

The case against Jake Arrieta
Arrieta truly broke out in 2015 and 2016, seasons in which he amassed 40 wins against only 14 losses. He was a major part of the Cubs' World Series team, and he appeared to be headed toward superstardom. However, since his 2016 season, Arrieta has failed to recreate the magic he had during the Cubs' World Series run. His ERA has risen every year from 3.10 in 2016 to 4.44 through his first 22 starts in 2019.

Although his drop off was there in 2017, it's hard to blame the Phillies for taking a chance on him following a 14-10 year in 2017. His ERA that year was 3.50, and his 14-10 record wasn't nearly as good as the previous two years, but it wasn't disastrous. However, a player's performance continuously falling the way that Arrieta's has is alarming, especially for a pitcher.

The case against Bryce Harper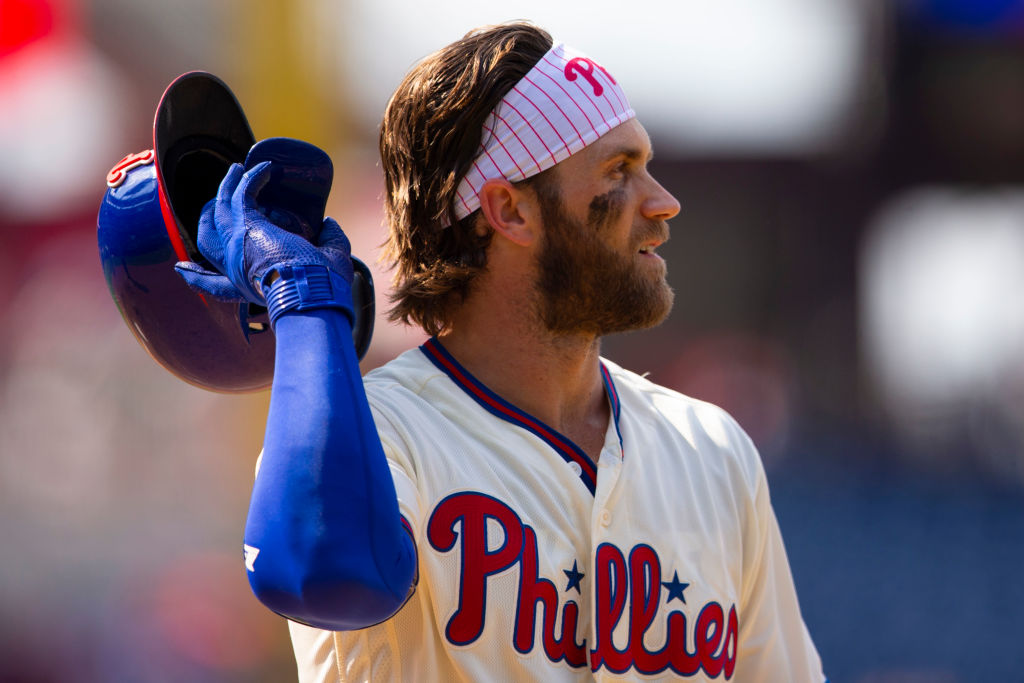 Right off the bat, the biggest thing the Phillies have going against them is Harper's contract. Arrieta may have been disappointing, but his deal is over after next season, and that will not be hard to recover from if he doesn't return to form. Harper, on the other hand, is in the first year of a 13-year-long deal, and this could be a double-edged sword.

On the one hand, it is only one year, and off years aren't catastrophic if they are a single serving. Through 110 games, Harper had 31 fewer runs and 34 fewer hits than he did in a 2017 campaign, when he played in 111 games. He's hitting home runs at a lower rate, although his batting average is just about where it was during his final year in Washington.

Harper hasn't been outright bad, but getting solid production is not what a team is looking for when they invest $330 million in a player over that length of time. Harper is still only 26 years old, however, and has room to not only to return form but grow. Off the Bench explained this in a piece covering his career, concluding that Harper's production is far too average for a player making as much as he is. 

The verdict on two Phillies stars
It is hard to reach a definitive answer on who has been more disappointing. On paper, Arrieta has been outright bad at times, although he only appears every few games, and his contract will soon be over. Still, for a player who is not far removed from a historic World Series run, expectations are sky-high, and he hasn't come close to reaching the level the Phillies thought he'd reach when they signed him. 

Harper has his contract working against him. If he does not reach the level that people have expected him to reach since he was a teenager, it could be a long 13 years for him. Everybody knows how good Harper is, but nothing comes easy in the majors, and Harper will need to prove that he is worth the money if he wants these discussions to go away.