Is Coach Doug Pederson the Weak Link for the Eagles?
The Philadelphia Eagles have had a better time of it than most teams over the past two seasons. Sure, they've made the playoffs both years — but it seems as though they've lost the magic that propelled them to their unlikely Super Bowl run in 2017. The team hasn't looked nearly as good in playoff competition. What exactly is to blame for that? According to some, the weak link may in fact be head coach Doug Pederson.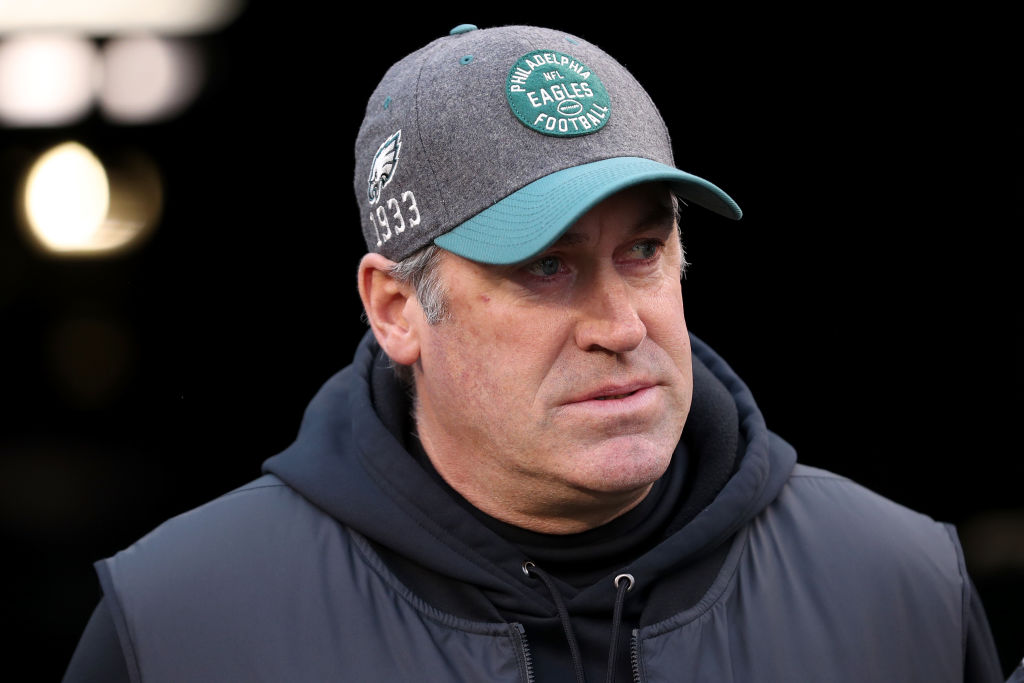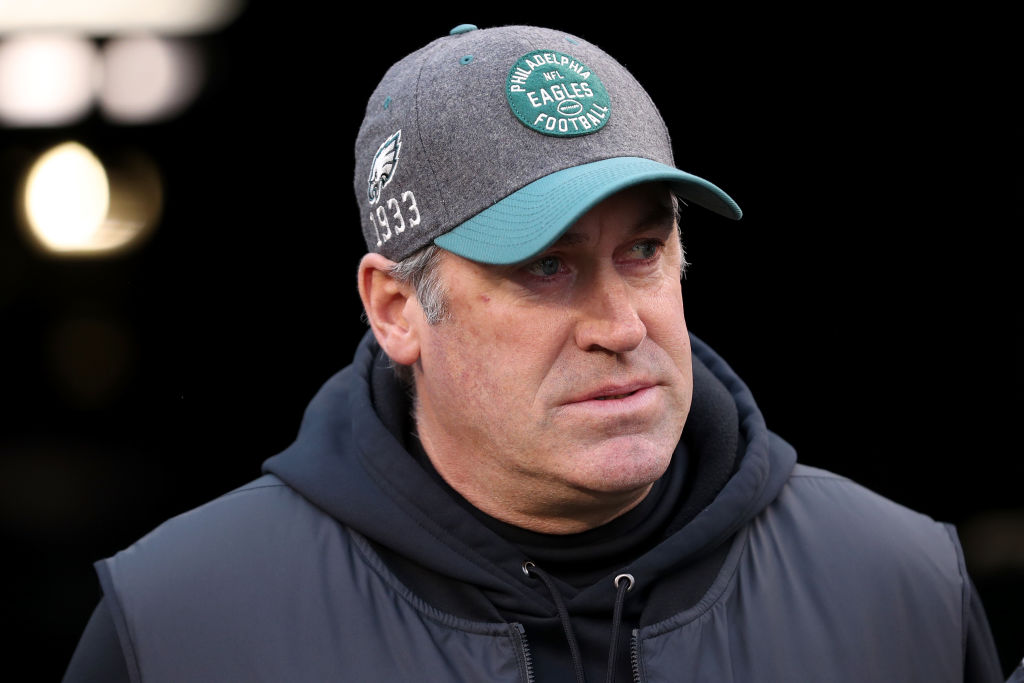 Doug Pederson's coaching career
Pederson has been a head coach since the Eagles hired him prior to the 2016 season. His overall coaching record is 38-26, with a 4-2 playoff record. Pederson started his career as a head coach on shaky footing, going 7-9 in his first season. He had plenty of detractors, including former executive and current NFL analyst Michael Lombardi:
"Now, everybody knows Pederson isn't a head coach…He might be less qualified to coach a team than anyone I've ever seen in my 30-plus years in the NFL…Look, the Eagles looked increasingly sloppy and unprepared as the 2016 season limped along. That ain't changing in '17…Only Carson Wentz can save Pederson's job, and Wentz actually got worse during his rookie year, not better."
Pederson proved all his doubters wrong in 2017, however. He led the Eagles to a Super Bowl championship in only his second season at the helm. 
Pederson has a solid football pedigree. Along with being a longtime backup quarterback in the league, he had paid his dues as an assistant before getting the opportunity in Philly. He had previously served as an assistant under Andy Reid in both Kansas City and Philadelphia coaching various aspects of the teams' respective offenses.
How the Eagles have fared since their Super Bowl victory
The Eagles' had a magical, Cinderella-like run in 2017. Ever since then they've repeatedly turned back into a pumpkin, however. They have made the playoffs in both years, but they haven't had nearly the same success.
2018 saw them defeat the Chicago Bears at Soldier Field in the wild card round. They needed a last-second field goal miss by then-Bears kicker Cody Parkey to advance. 
Last season, the Eagles defeated the Dallas Cowboys in a thrilling week 16 showdown to all but clinch the NFC East. They still finished with another 9-7 season in which they came up short come playoff time. They lost to the Seattle Seahawks in the wild card round.
Why Doug Pederson might be the problem in Philadelphia
Pederson certainly isn't the only person to blame for the Eagles' troubles. They've had injury problems for sure. Quarterback Carson Wentz has suffered bad injuries in both of the last two seasons. There are some things you can't chalk up to anything else but bad luck.
But there's one troubling trend that may point to Pederson's lack of ability as a leader. NBC Sports Philadelphia pointed out that Pederson's coaching staff annually resembles a carousel. There is a lot of turnover from year to year. Consider:
The team will hire its fifth wide receivers coach in five years.
They'll also hire their third defensive line coach in three years.
They'll hire their third offensive coordinator in four years.
They plan to hire a new coach this season for the defensive backs.
Pederson's inability to give his coaches time to develop and grow with their players shows a lack of patience on the part of the fifth-year head coach. Pulling the trigger on staff changes too quickly breeds instability and a lack of consistency.
This can't help player development. If Pederson wants the team to return to its former glory, he'd be wise to give his coaches a longer leash going forward.