Is College Football Killing the Quarterback Position in the NFL?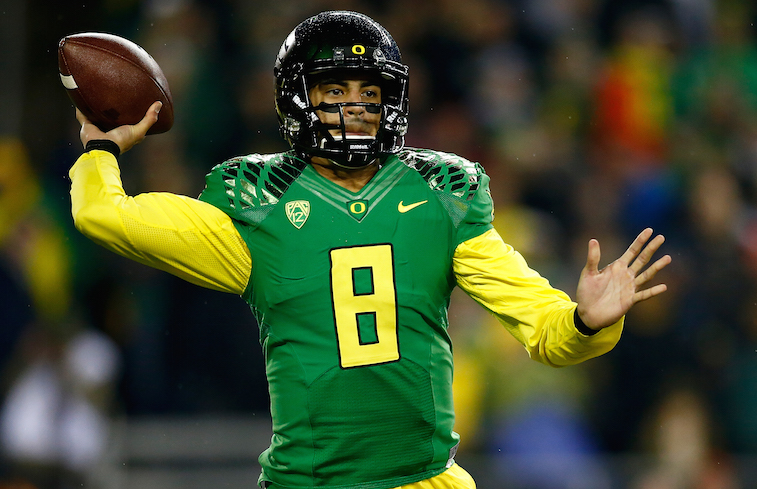 College football teams at all levels across the country are scoring points at a higher rate than ever before. There are several reasons for this ongoing offensive explosion that we are witnessing, but in reality, we really need to look no further than the fact that up-tempo, spread offenses are taking over as the dominant offensive scheme at the college level.
At its roots, the concepts behind a spread offense are simple: teams are basically using formation variations to spread opposing defenses out to create space, and in turn, give themselves numbers advantages and more one-on-one matchups for their top playmakers. It has also proven to be an effective method for undersized and less talented teams to consistently move the ball against teams that are simply bigger, faster, and stronger than they are. And of course, from a fan perspective, spread offenses are incredibly fun to watch. Let's be honest, outside of football purists, who wouldn't enjoy watching an offensive shootout where the two teams combine to score well over 100 points? Our guess is that all things being equal, the vast majority of football fans – casual and die hards alike – would choose to tune in to watch a high-scoring affair over a defensive struggle any day of the week.
While the spread offense has added an exciting dimension to college football, it has also caused an undeniable crisis in regards to the future of the quarterback position as we know it in the National Football League.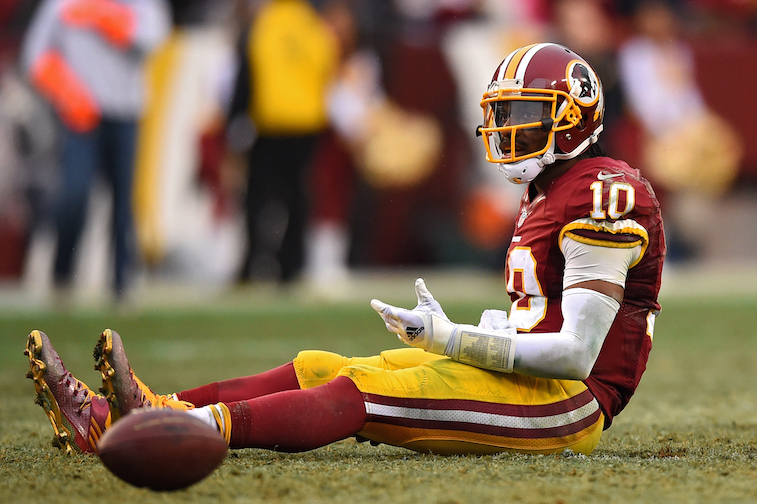 An effective spread offense has the ability to make an average quarterback look like a star. As we have seen, spread offense quarterbacks almost always post ridiculously high stat totals. In fact, seven out of the last 10 Heisman Trophy winners have been quarterbacks who played in a spread offense. Of those seven quarterbacks, only two have been selected Pro Bowls, only two have started, and won a postseason game, and none of them have played in a Super Bowl. Furthermore, each of those seven quarterbacks went through, or is currently going through, a steep learning curve in regards to adjusting to an NFL offensive scheme.
The reasons college quarterbacks continually struggle to make the transition from a spread offense to a pro-style offense are fairly clear and straightforward. For as complex as spread schemes look to the naked eye, they are basically just dumbed-down versions of offensive football in comparison to a pro-style scheme. Quarterbacks in spread offenses have 1-3 pre-defined reads, which eliminates the need for them to read the opposing defense before the ball is snapped. More importantly, though, spreading out an offensive formation requires the defense to adjust, which in turn doesn't allow them to disguise their defensive fronts and blitzes – something that is a common practice among defenses at the NFL level. Detroit Lions offensive coordinator Joe Lombardi saw this first hand when interviewing an unnamed 2015 NFL Draft prospect. When Lombardi asked him a simple question about identifying an "under" front, the player's response was jaw-dropping. "Whoa, no one's ever told me 'front' before," the prospect said. "No one's ever talked to me about reading these defenses."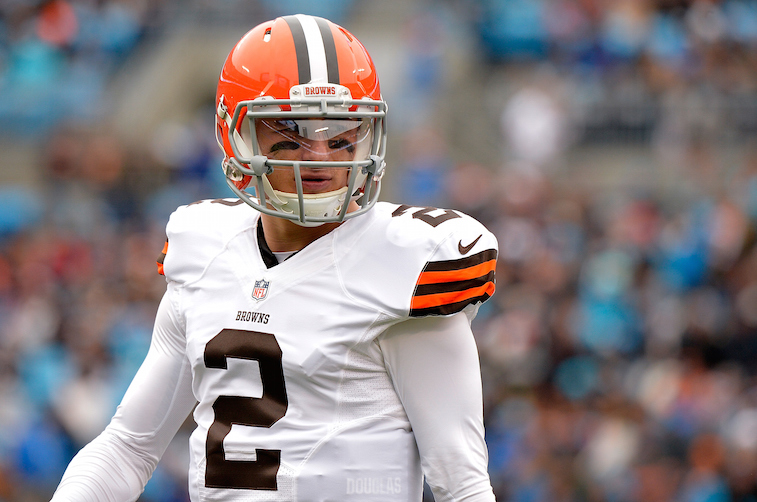 Unfortunately for NFL coaches and personnel executives, there is no real end in sight for this epidemic at the most important position on the field. Up-and-coming quarterback prospects are now spending their entire careers playing in spread offenses, as the scheme has made its way down to the high school ranks as well. Seattle Seahawks offensive line coach Tom Cable also happens to think that the problem goes beyond the quarterback position.
"Unfortunately, I think we're doing a huge disservice to offensive football players, other than a receiver, that come out of these spread systems," Cable said. "The runners aren't as good. They aren't taught how to run. The blockers aren't as good. The quarterbacks aren't as good. They don't know how to read coverage and throw progressions. They have no idea."
At this point, you may be asking yourself, "given its success at the college level, why are there no spread offenses in the NFL?" It's actually the same reason NFL teams cannot run the triple option. The defensive players at the game's highest level are too fast and too disciplined for either scheme to have long-term success in the NFL. We have seen some spread concepts make their way into the NFL, but there still hasn't been a team that exclusively runs a spread offense take home a Super Bowl title.
We don't see the college game changing anytime soon. For every pro-system quarterback we see drafted, there will surely be four or five that come from spread offenses. As Cleveland Browns head coach Mike Pettine put it, pro-ready pocket passing quarterbacks are soon "going to be on the endangered species list."