Is Dez Bryant Ruining His NFL Comeback Like Antonio Brown?
Just three years ago, Dez Bryant was a Pro Bowl player and a star with the Dallas Cowboys. Now, he's out of the NFL after a series of injuries ended his career. But we wonder if injuries are the only reason why Bryant can't find a job in the NFL?
In a season that saw Antonio Brown burn nearly every bridge he had in the NFL, Bryant might be following suit. A history of sporadic behavior continues to haunt him as he burns bridges with his former employers. 
Dez Bryant's career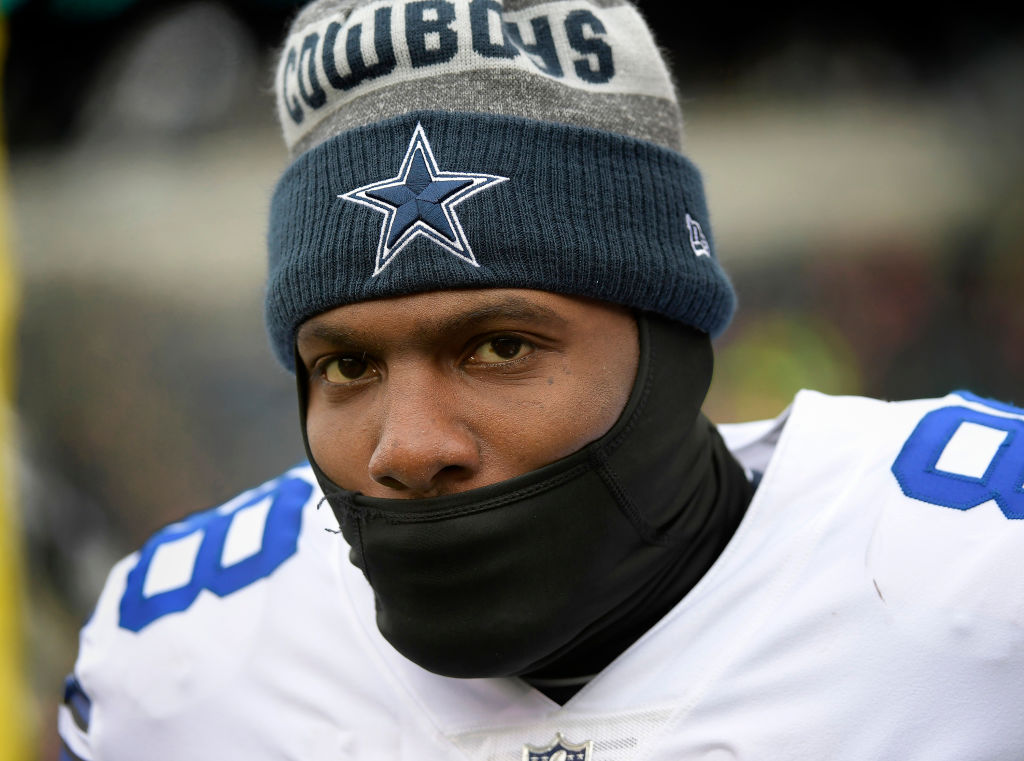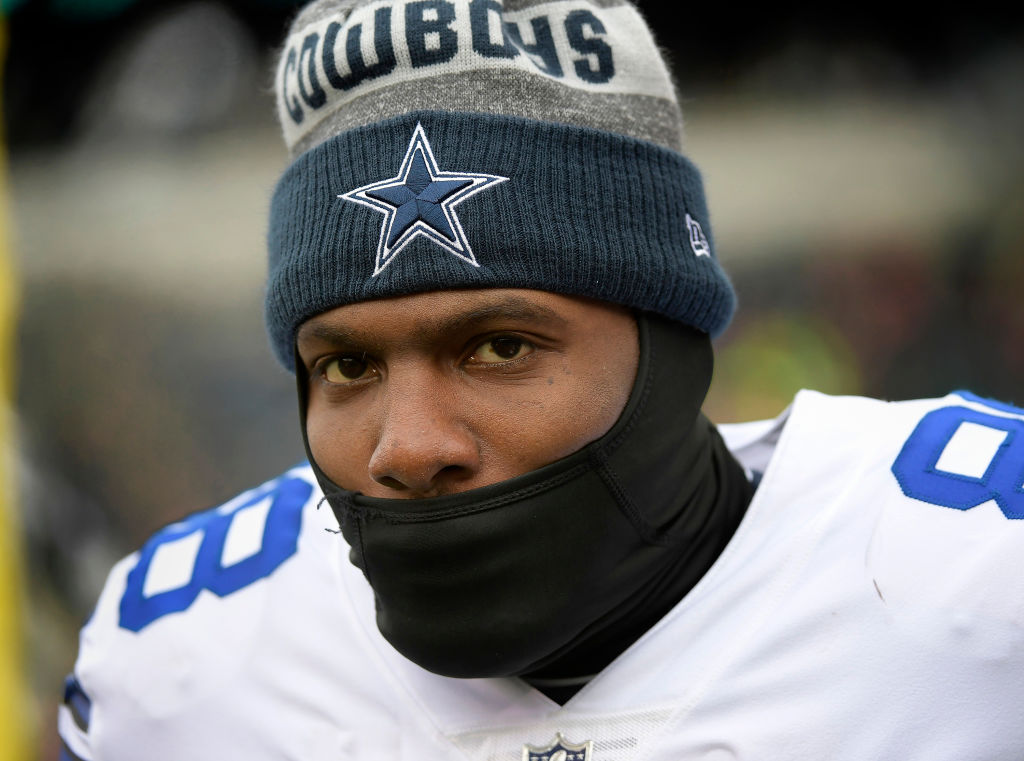 Bryant first made waves at Oklahoma State with the legendary Sooners football program. He had a decent freshman campaign, amassing 522 receiving yards and six touchdowns in the 12 games. While he was a valuable contributor to the team, he was not yet the top prospect.
Bryant's sophomore season made him a star. He broke out in nearly every way, giving the Sooners 1,480 receiving yards, 19 touchdowns, and 87 receptions.
The success was short-lived, however, as Bryant violated NCAA rules after a meeting with Deion Sanders was ruled illegal. The wide receiver set his sights on the NFL, and the Cowboys responded by taking him with the 24th overall pick. 
While Bryant spent most of his rookie season coming off of the bench, he became the full-time starter by the end of his second season. For the next seven years, he served as the team's star wide receiver. Bryant improved every season, and by 2014 he was not only a Pro Bowler but an All-Pro receiver.
Unfortunately, this was Bryant's last brush with stardom. He was injured for almost half of the following season and never returned to his peak form.
By the start of the 2018 season, Bryant joined the New Orleans Saints. An Achilles tear during practice sidelined him just two days into training camp, and he hasn't stepped foot on a football field since. 
Off-field concerns for Bryant
Bryant's injury concern after his Achilles tear is not doing him any favors. But a series of off-field events have not done him any favors. In 2012, Bryant was arrested and charged with misdemeanor domestic violence.
According to ESPN, Bryant got into an argument with his half brother and ended up pushing him. A police examination found that Bryant had gotten violent, and the charges stuck. Since then, Bryant has spoken out against domestic violence. 
On top of the college drama and domestic violence issue, in 2016, Bryant was sued by Texas state senator Royce West for damaging a rented house to the tune of $60,000. He's been involved in a variety of other lawsuits, too, although he's managed to stay out of the news until recently. 
Is Bryant hurting himself? 
Bryant has not been silent about perceived mistreatment from both the Cowboys and the Saints. He claims the Cowboys offered him $20 million to come back, and he turned them down, citing that the team has a history of mistreating their players.
While fans clapped back at Bryant for implying this, he was steadfast in his claim. The veracity of these allegations have not been confirmed, but this could turn off many teams considering the wide receiver. Then, Bryant went after the Saints in vague terms, stating he had a story people wouldn't believe, but he never got around to telling it specifically.
In a season that has seen players bad mouth the NFL and get ostracized for it, Bryant seems to be the latest. Injuries might have derailed his career, but it might be his mouth that ends it.