Is Everybody Wrong About Conor McGregor Being Past His Prime?
After a year away from the sport, Conor McGregor recently returned to the octagon against Donald Cerrone. Many people doubted McGregor, saying he was past his prime. But as his performance against Cerrone showed, McGregor's best days may be ahead of him.
The old Conor McGregor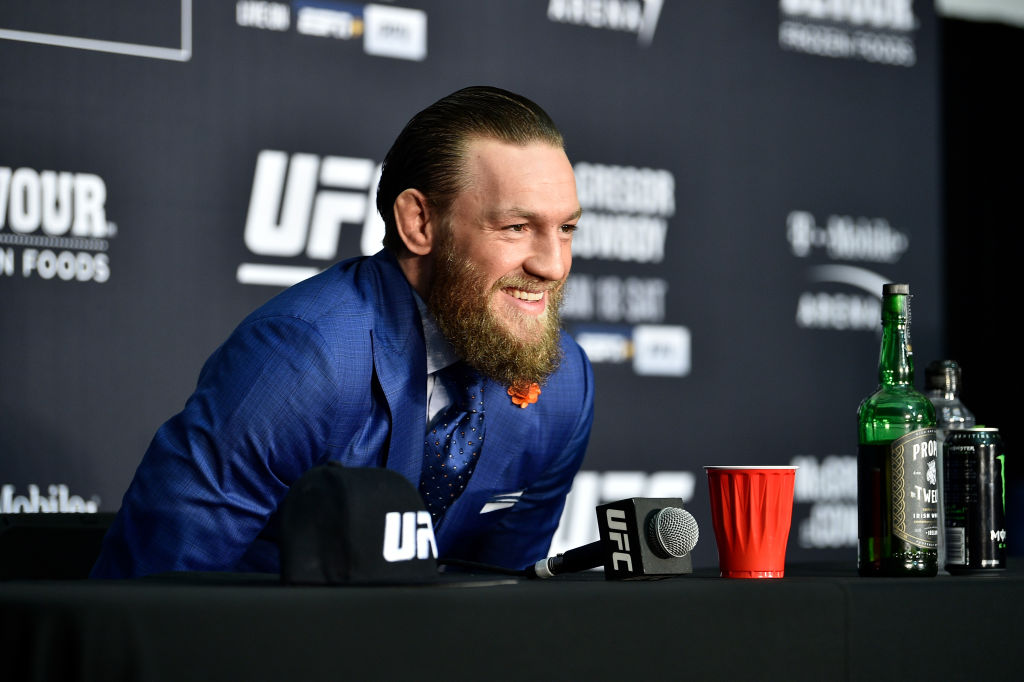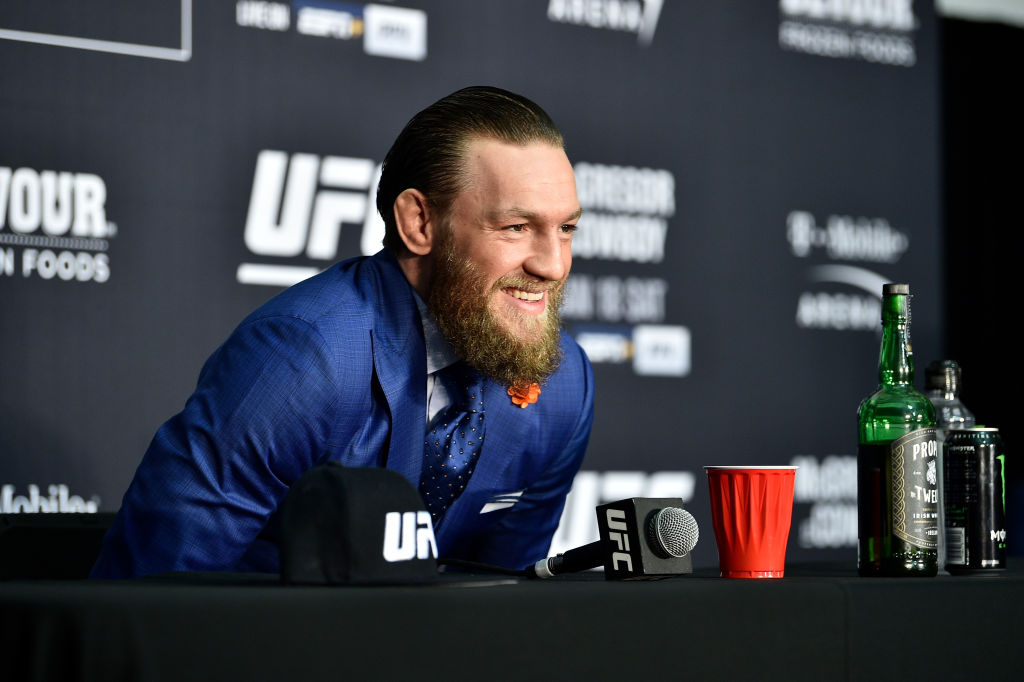 Last year was not good for McGregor. Along with the infamous incident where he sucker-punched an elderly man, the UFC fighter also got into many other scuffles as well as legal troubles in 2019. He can claim that his problems were due to drug and alcohol abuse, but he's responsible for his own actions.
That's one of the reasons why McGregor didn't seem like the same man who won titles back in 2015 and 2016. The other reason: He spent a lot of time making money outside of the UFC, promoting his brand of whiskey. Many McGregor fans saw the new business ventures as the 31-year-old slowly moving away from fighting.
On top of this, when McGregor finally booked a fight — against Cerrone, who is very dangerous in the octagon. Plus, their fight was at 170 lb, a weight class far heavier than what McGregor usually fights at. Because of these reasons, many people saw McGregor as the underdog entering the fight.
The new McGregor
Leading up to the fight, McGregor seemed like a new man when speaking to media. He told ESPN that one change he's made had to do with his wellbeing. He learned that NBA superstar LeBron James was spending millions on his health every year, while he spent next to nothing. So, McGregor began investing in his health instead of material things.
This new focus on wellbeing, as well as his sobriety and a renewed focus on his family, has helped McGregor improve. This has seemed to work; his fight against Cerrone was completely one-sided. 
In less than a minute, McGregor hit Cerrone's face three times with his shoulder. As "Cowboy" said post-fight, he didn't expect this to happen and McGregor's shoulders did a lot of damage.
Then, Cerrone tried to land one of his signature kicks on McGregor, but McGregor blocked it. In return, he landed his own kick on Cerrone, which hurt him badly. Cerrone fell to the ground, and McGregor swarmed him. After that, the referee stopped the fight and declared McGregor the winner.
The future Conor McGregor
After the fight, and contrary to what fans expected, McGregor didn't really trash-talk anyone. In his post-fight interview, McGregor simply discussed celebrating with his family. He's still confident, but the new McGregor seems to have toned down his ego.
This more humble McGregor may really be at the start of his "2020 season," as he told ESPN's Helwani. And, as he told Joe Rogan after the fight, he doesn't feel like he's "there yet" in terms of his body and physique. He knows and understands that he still has work to do in terms of success. 
That's why many fans believe McGregor hasn't peaked yet. Just like how after Nate Diaz beat him, McGregor went back to the drawing board and won the rematch. McGregor lost to Khabib Nurmagomedov, and he has yet to get a rematch. If this new Conor can continue growing, then it's entirely possible he'll give Nurmagomedov his first loss.
Follow more updates from Sportscasting on our Facebook page.