Is Henry Cejudo Quietly the Best Fighter in the UFC?
When it comes to the best fighter of 2019 conversations, most UFC fans will either talk about Khabib Nurmagomedov or Jorge Masvidal. However, there's one man in the UFC roster, Henry Cejudo, who may be better than them all. Here's why Cejudo may be the best fighter in the UFC.

Henry Cejudo is an Olympic gold medalist
While winning a championship in the UFC is very prestigious, there is likely no event as well-renowned and famous as the Olympics. Thousands of athletes compete in the games to show who is the best at what they do. And while there are plenty of controversies, winning a gold medal at the Olympics is still an extremely meaningful achievement.

In the UFC, nobody other than Henry Cejudo has an Olympic gold medal. He won gold in freestyle wrestling during the 2008 Beijing Olympics. Not long after that, he started pursuing an MMA career. Wrestling is one of the most important fighting styles in the UFC, so naturally, it didn't take long for Cejudo to start dominating his competition.

Beating the greatest of all time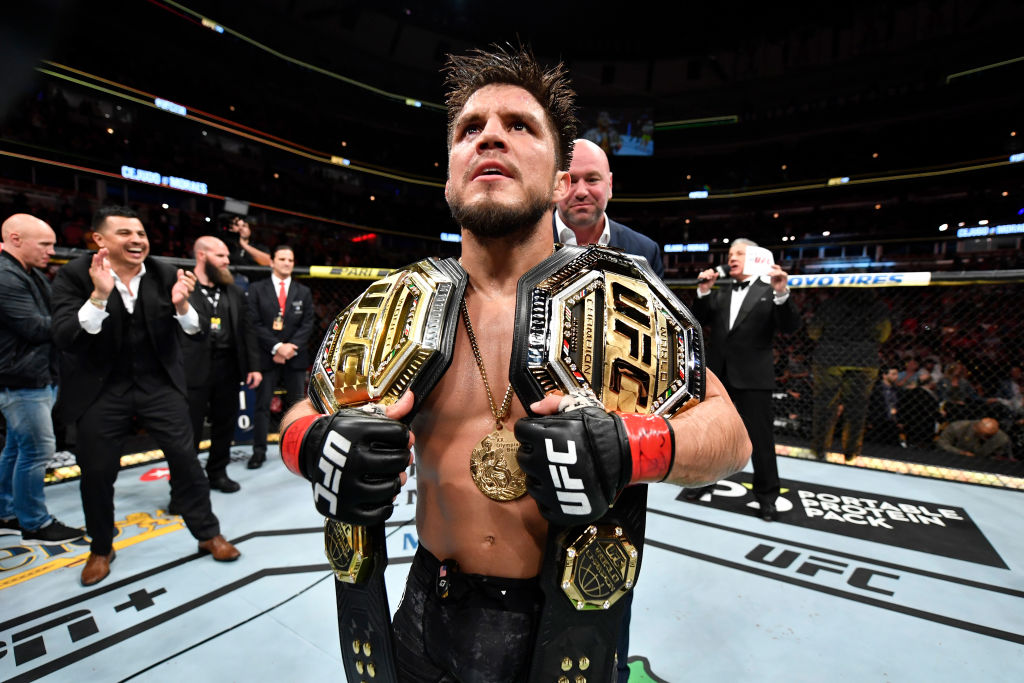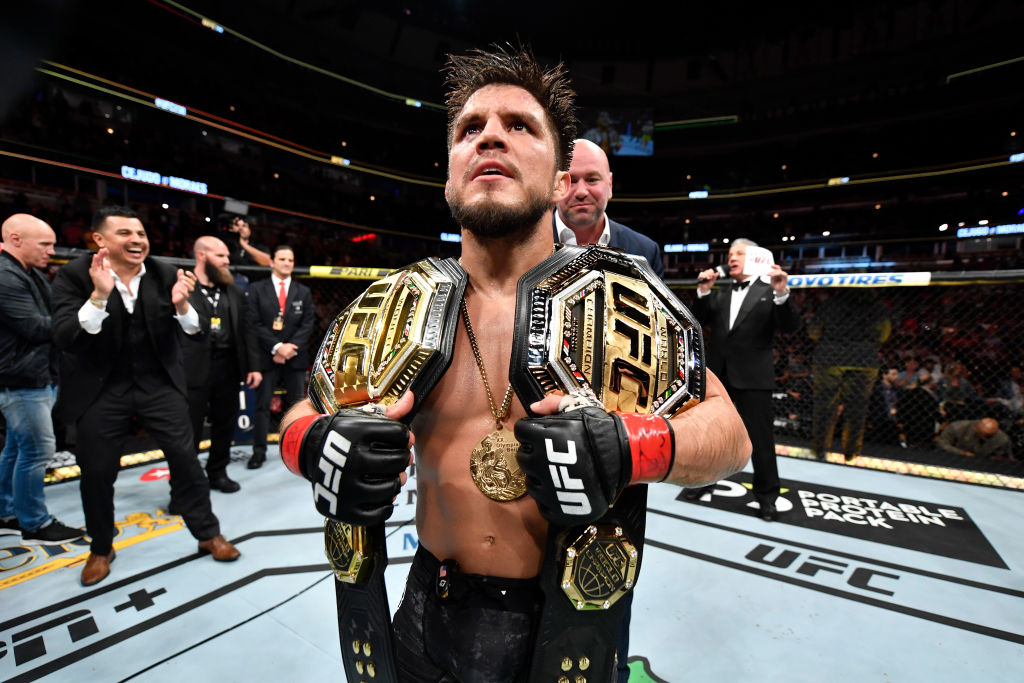 Cejudo's career in MMA started fast, and it didn't take him long to join the UFC. In March 2013, he had his first professional MMA fight. By December 2014, he was already fighting in the UFC. And, with an undefeated 10-0 record, Cejudo fought Demetrious Johnson for the flyweight title in 2016.
However, Johnson, who currently holds the UFC's title defense record and is regarded by many as the Greatest of All Time (in both the UFC and Asia's ONE FC, quickly knocked out Cejudo in the first round of their fight. In his next bout, Cejudo lost a close five-round fight to Joseph Benavidez.

Those losses sparked a fire in Cejudo. In 2018, he got another shot at Johnson. To everyone's surprise, Cejudo used his wrestling extremely well and beat Johnson in a very close fight. After that win, Johnson left the UFC, and Henry Cejudo was the king of the division. But then, Cejudo faced his biggest challenge yet — the UFC itself.

Henry Cejudo becomes "Triple C"
Many UFC fans considered the flyweight division to be a boring division. When Johnson left the UFC, president Dana White talked about closing the division entirely. The plan was to have T.J. Dillashaw, the then-bantamweight champion, lose some weight and then fight Cejudo for the flyweight belt.

Dillashaw openly trash-talked Cejudo, saying that he was "hired to close out the division." All that trash talk backfired as Cejudo knocked out Dillashaw in just 32 seconds. Then, Dillashaw tested positive for performance-enhancing drugs, and he was banned from the UFC, and his bantamweight belt was taken away from him.

With the bantamweight belt open for anyone to take, Cejudo seemed like a logical choice to fight for it. The UFC paired him up with Marlon Moraes, someone who was larger than Cejudo and someone who had beaten multiple high-ranked fighters in a row. After a rough first round, Cejudo rallied and knocked out Moraes in the third round to win the bantamweight title.
With that victory, Cejudo became one of the UFC's few people to ever hold two belts in two divisions at the same time. But, Cejudo wasn't happy with just being a dual champ like Conor McGregor was. Cejudo always bragged about being an Olympic gold medalist, but now that he has three pieces of gold under his belt, he's taken to calling himself "Triple C" for triple champion.

So, while he may not be undefeated like Khabib Nurmagomedov, Henry Cejudo is the only person in the UFC to hold three coveted crowns at the same time.