NFL: Is It Time for the Chargers to Trade Philip Rivers?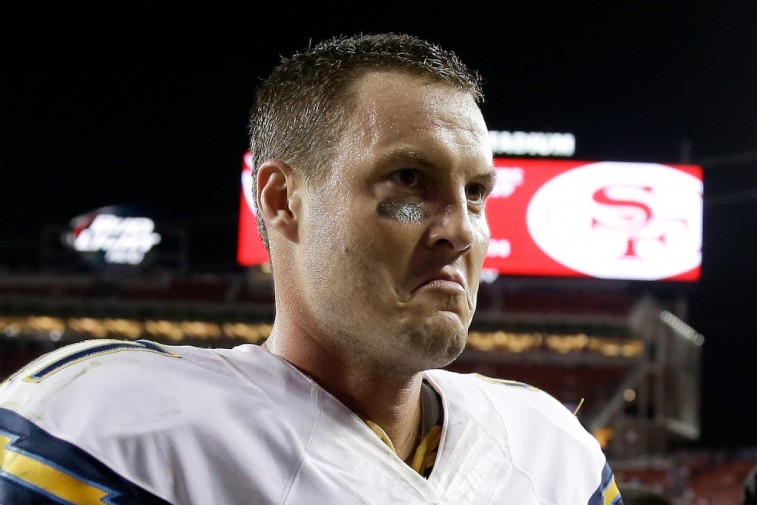 Save for the Indianapolis Colts, NFL teams don't usually like to part ways with their franchise quarterbacks. Unfortunately, if a player and organization can't find themselves on the same page, sometimes change becomes inevitable. This may be the case with Philip Rivers and the San Diego Chargers.
In an offseason interview with the Union-Tribune San Diego's Ken Acee, Rivers discussed his thoughts on the future. Not only was the quarterback firmly set on playing out the final year of his contract, but he didn't see himself working out an extension anytime soon.
"What I can control and all I know as of today, I am signed up for one more year," said the quarterback. "I guess things could change, but with all the uncertainty in many aspects, I don't see it changing before camp gets here, and when camp gets here I'm even more certain to play it out."
It would appear these feelings are directly tied to a possible relocation of the team to Los Angeles.
"What we've established here with my growing family is hard to recreate," Rivers told the newspaper. "It's hard to up and recreate that. I know that moves are part of life. But that certainly is fair to say that (not being sold on moving to Los Angeles) is part of it. The good thing is I'm not under contract in a year where we'd potentially be in Los Angeles."
If the Chargers can't get a commitment from their starting quarterback, then it might be time to find a replacement. Given their current situation, is this the right play for the Chargers?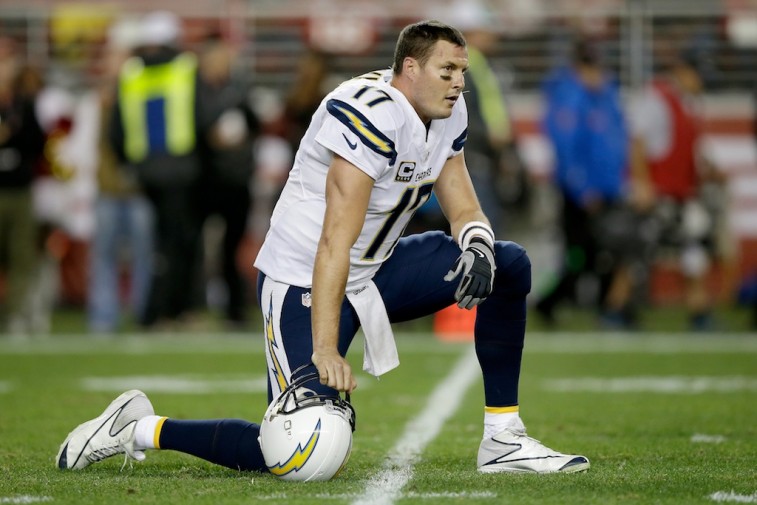 It was already common knowledge that Titans coach Ken Whisenhunt was fond of the Chargers QB. According to Bleacher Report's Jason Cole, he expressed interest in trading the No. 2 pick in exchange for the veteran quarterback. Were the Chargers interested in Mariota? Well, even if they didn't pull the trigger, they certainly did their homework on the Heisman Trophy winner.
Team representatives of the San Diego Chargers flew to Oregon to watch the young quarterback in a scheduled workout. At the time, the consensus was that Mariota would go top two (he did, in case you've been living under a rock), and the feeling according to the Union-Tribune San Diego, was that "Mariota is projected to be taken as early as the first or second pick on April 30 during the first round. The Chargers have the No. 17 choice. It would be highly unlikely for a camp to allow its client to work out for a team that far back without a strong sense a trade up is a real possibility."
Given the fact that both the San Diego Chargers and Tennessee Titans appeared open to the possibility of this particular trade, the Chargers would appear to be looking to replace Rivers — but it is extremely difficult in the NFL to win without a franchise quarterback, and the Chargers would be wise to make sure they aren't left with a major hole to fill if their Pro Bowl QB is already one foot out the door.