Is It Time to Bring the Designated Hitter to the National League?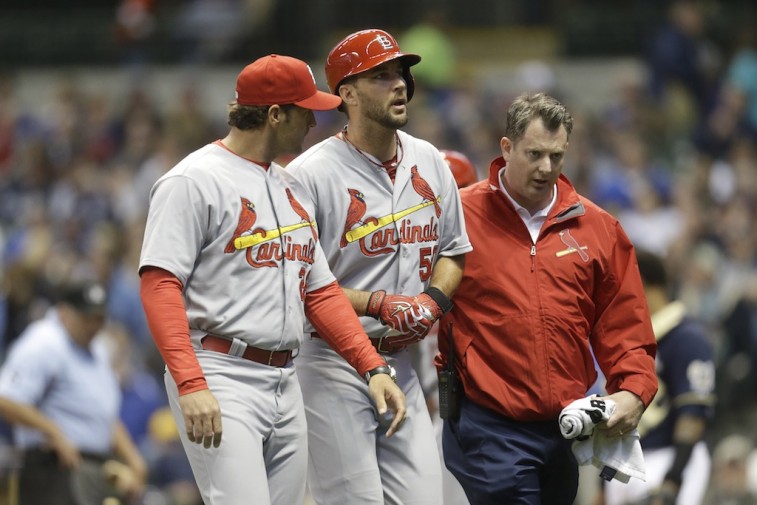 There is a very good chance the St. Louis Cardinals will lose starting pitcher Adam Wainwright for the remainder of the 2015 season on account of an Achilles injury. This is an absolutely devastating blow for the Cards, their fans, and fantasy baseball owners everywhere. In Major League Baseball, some injuries are much easier for organizations to overcome than others. This is not one of those instances.
According to ESPN Stats & Info, Wainwright has been one of the league's most dominant pitchers since the 2012 season. Out of all Major League hurlers with a minimum of 50 starts, the Cards ace was first in shutouts (7), first in complete games (13), second in wins (55), and sixth in ERA (2.99). Considering there are very few pitchers in baseball on Wainwright's level, there is simply no replacing a guy like this. What's even worse about this situation is that it could've been avoided.
Wainwright didn't hurt himself on the mound during the Cardinal's Saturday game against the Milwaukee Brewers, but rather while he was staggering out of the batter's box.
"It felt like I got hit by something," said Wainwright. "If you look at the replay, I kind of get out of the box and look back to think, gosh, the catcher's mask must have hit me or the bat must have hit me or something must have hit me. Crazy game, something crazy like that you can never think."
But none of those things happened. It was merely a simple misstep, one that may never have occurred if National League chose to use the designated hitter. Perhaps it's time for a rule change.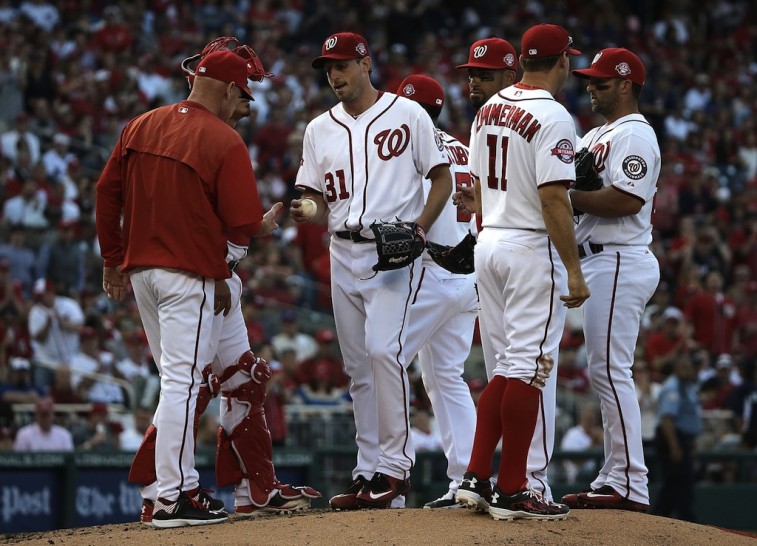 It's not as if this conversation hasn't been had before. Purists have never enjoyed the idea of a designated hitter, feeling that pitchers should be forced to bat. But when you see one of the league's biggest aces go down, isn't time to take notice of the potential pitfalls? Wainwright isn't the only big-name pitcher to get injured at the plate.
Just last week, Washington Nationals star Max Scherzer jammed his wrist and thumb while up to bat. Granted, his situation was not on the same level as Wainwright's, but that didn't prevent him from voicing his opinion while speaking with CBS Sports. Despite the fact that Scherzer enjoys hitting, he think it might be time both leagues starting incorporating the DH.
"If you look at it from the macro side, who'd people rather see hit — Big Papi or me?" Scherzer said. "Who would people rather see, a real hitter hitting home runs or a pitcher swinging a wet newspaper? Both leagues need to be on the same set of rules."
You can't argue with the reasoning here. When it comes to hitting, pitchers are not remotely on the same level as position players, and at a time when the league is starved to increase offensive output across the board, having pitchers take whacks at the ball doesn't help make things better. Scherzer notes this dilemma as well, which is why he believes that the National League will eventually use the designated hitter.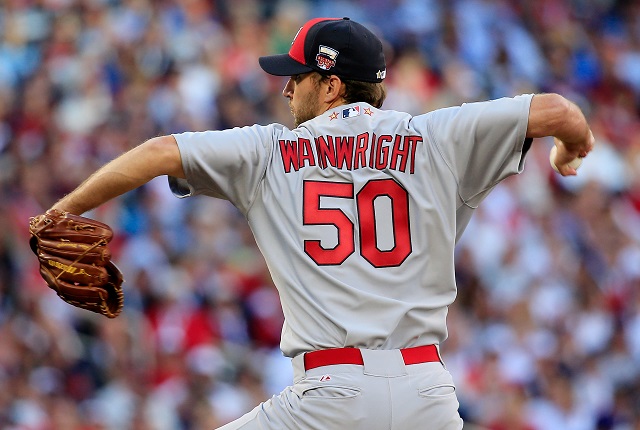 In a perfect world, Major League pitchers would be just as capable of hitting at a high level. We don't live in it, evidenced by the usual fan reaction to a pitcher stepping up to the plate: It's going to be an easy out. It may not be fair, but that's just how it is. From that standpoint, it's clear that the game would benefit from more qualified hitters getting even more plate appearances. However, that's not enough to warrant a change in the rules. If anything, what happened to Wainwright should be the ultimate breaking point.
Quality pitching is too important to the success of an organization. It's not worth risking that by forcing those players to be put in a more compromising position. Given the Cardinals' current predicament, it will be that much harder for the franchise to compete in 2015. Wainwright is a top-tier ace. You can't just replace him with just any arm. It's a shame this had to happen. It could have easily been avoided.
All statistics are courtesy of Baseball-Reference.com and ESPN.go.com.