Is J.J. Watt Destined to Regain His Form in 2017?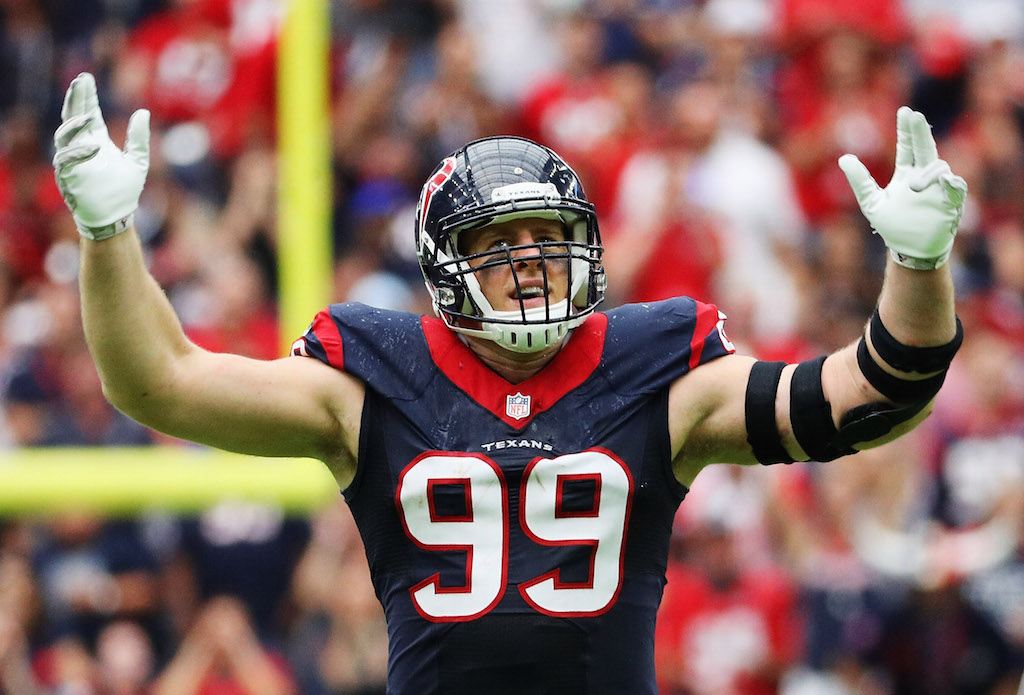 The NFL is loaded with players who strike fear into the hearts of their opponents. When healthy, however, there may not be a more intimidating figure than Houston's J.J. Watt. Unfortunately, as we learned in 2016, the former Wisconsin standout is far from invincible.
After suiting up for the first three games of the year, the Texans defensive end re-injured his back and was forced to hang up his cleats for the remainder of the season. This proved to be a huge wake-up call for the superstar. While he's not quite ready to walk away from the game, Watt has no desire to be one of those players who stayed around too long. Luckily for fans, our man J.J. seems poised to return with a vengeance in 2017.
This season, Watt has a chance to win his fourth Defensive Player of the Year award. Make no mistake, he's going to face plenty of competition for the prestigious honor. How do oddsmakers in Vegas feel about his chances? Take a look and see for yourself.
[Editor's Note: Odds courtesy of BetOline via Odds Shark as of August 7, 2017.]
5. (tie) Aaron Donald. Los Angeles Rams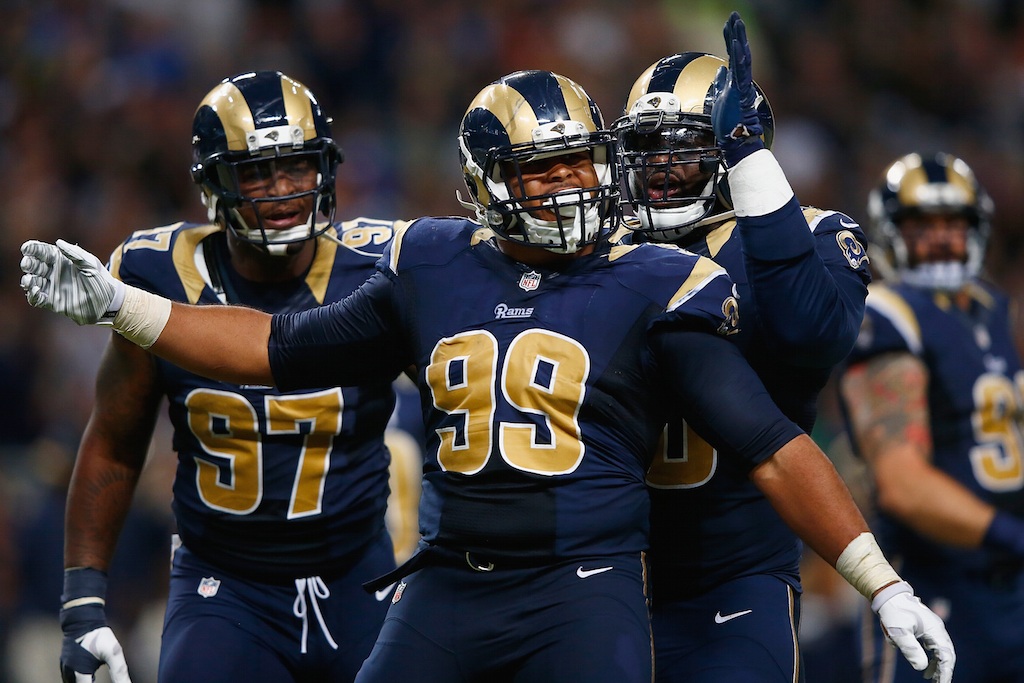 Odds: +1200
Rams fans better hope Aaron Donald and the team figure out this whole contract situation because he's impossible to replace.
Since his selection as the 13th overall pick in the 2014 draft, Donald has emerged as one of the premier defensive tackles in the game. He's earned three trips to the Pro Bowl and was named a First-Team All-Pro twice. The Rams need to get this defensive game changer on the field. End of story.
5. (tie) Luke Kuechly, Carolina Panthers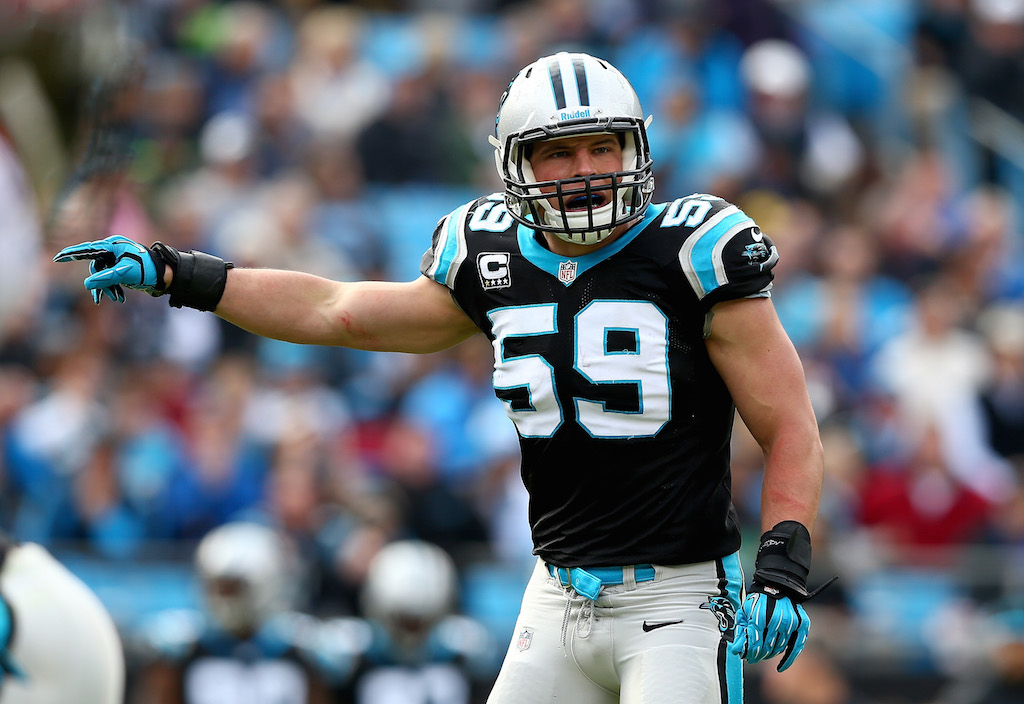 Odds: +1200
Luke Kuechly is vital to the Carolina Panthers' success. The middle linebacker, who was taken out of Boston College with the ninth overall pick in the 2012 draft, has played in four consecutive Pro Bowls and earned three First-Team All-Pro honors since the 2013 season. As long as this tackling machine can remain on the field, the Panthers should have a top-notch defense.
4. Joey Bosa, Los Angeles Chargers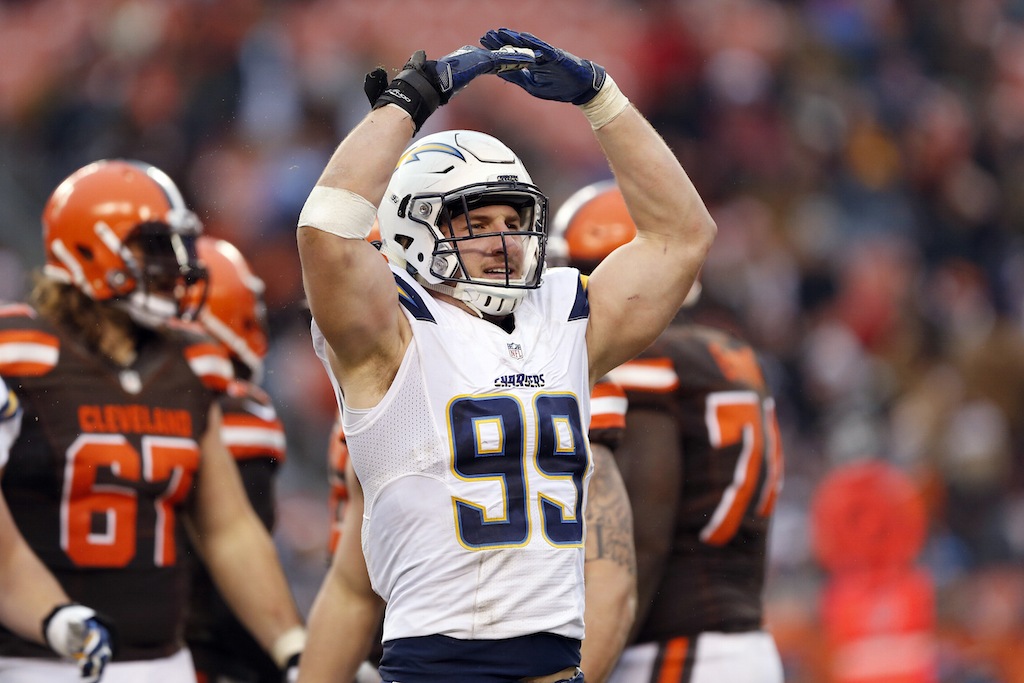 Odds: +800
Like his former Ohio State teammate, the expectations were sky high for Joey Bosa coming out of college. Of course, that didn't stop him from exceeding them.
In his rookie season in 2016, the Chargers star defensive end amassed 10.5 sacks and received AP Defensive Player of the Year honors. He managed to accomplish this is just 12 games (11 starts). Imagine what he could do in 16 regular-season games. We can't wait to find out in 2017.
2. (tie) Khalil Mack, Oakland Raiders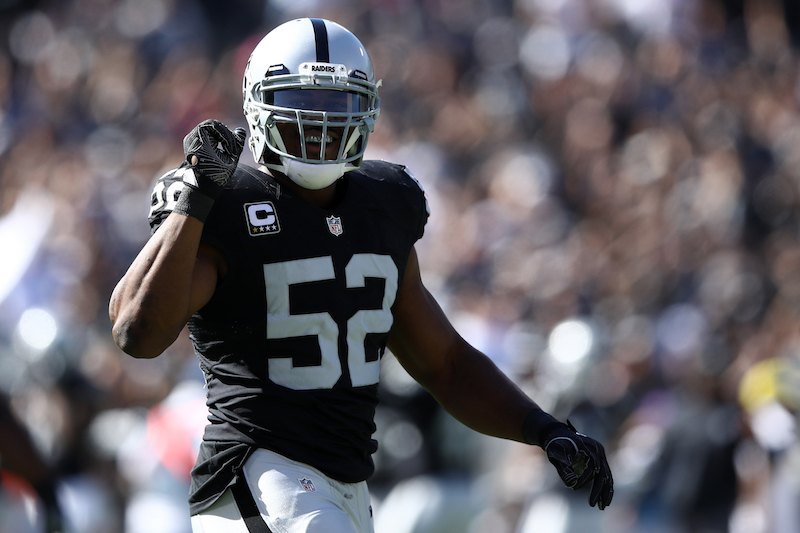 Odds: +400
Khalil Mack is an absolute star. There's no other way to put it.
In three seasons with the Oakland Raiders, the former No. 5 overall pick — in 2014 — has collected 30 sacks and 170 total tackles while forcing eight fumbles. He's been to two Pro Bowls, is a two-time First-Team All Pro, and is the current reigning NFL Defensive Player of the Year. You better believe the defensive end will be in the mix to retain his crown.
2. (tie) Von Miller, Denver Broncos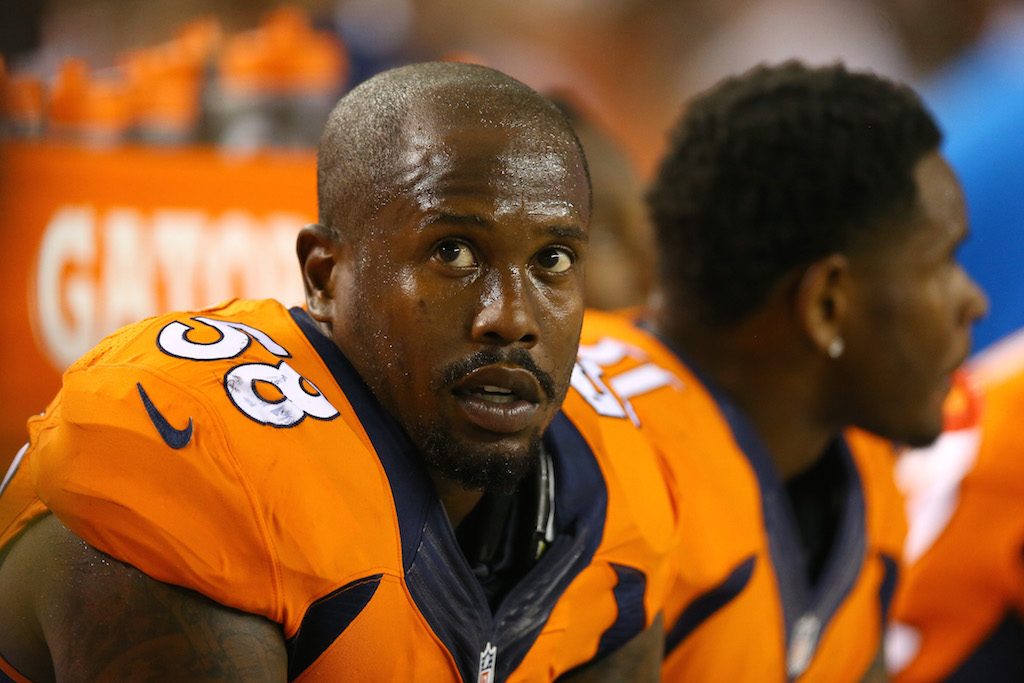 Odds: +400
Von Miller is one of the most feared players in the National Football League. Whether he's blowing up plays, flying around the field like a mad man, or collecting double-digit sacks, the linebacker is nothing short of a one-man wrecking crew.
In six NFL seasons, the proud Texas A&M product has been earned three First-Team honors, played in five Pro-Bowls, and won the MVP award at Super Bowl 50. The way we see it, the only think missing from Miller's resume is a Defensive Player of the Year award. Well, that and perhaps a guest appearance on Game of Thrones.
1. J.J. Watt, Houston Texans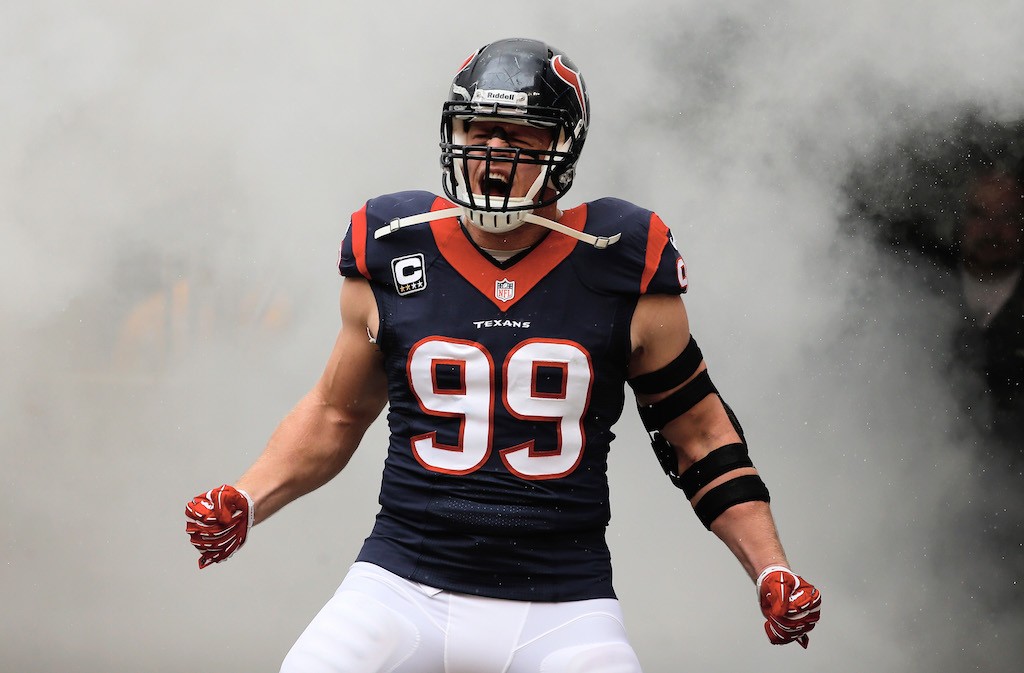 Odds: +250
Watt couldn't physically get the job done in 2016. But, as everyone knows, the man's resume reads like a player destined for Canton.
Since entering the league in 2011, the Houston Texans defensive end has led the NFL in sacks twice, played in four Pro Bowls, and earned four First-Team All-Pro honors. He's also won the Defensive Player of the Year award three times. Is 2017 the year Watts adds a fourth to the trophy case? We wouldn't bet against it.
Statistics courtesy of Pro-Football-Reference.