Is Jerry Jones Already Refusing to Hire a Head Coach From College?
Jason Garrett is believed to be on the way out of Dallas after years of speculation regarding his fate. Although Jerry Jones' Cowboys lead the NFC East, they are doing so with a 7-7 record — an infamous staple of his tenure with the Cowboys during a contract season.
With reports that Jerry Jones is looking at other candidates for next year, one specific group might not be getting a look from Jones and company. 
What Jerry Jones said 
Rumors indicate that Jones is looking at coaches like Urban Meyer. While infamous, Meyer is one of the most accomplished college football coaches there is. He could theoretically help an NFL roster, but Jones may not be ready to take a chance on a college coach.
The Cowboys owner has done it before, with Jimmy Johnson and Barry Switzer — both won Super Bowls with the team. But in today's NFL, Jones may be looking for those with league experience. 
"College coaches have the lowest, at head coach coming directly into head coach, have the lowest percentage rate of success as opposed to coming from coordinator, as opposed to coming from the NFL, or as opposed to coming from a head coaching job in the NFL," Jones said on Dallas radio (per Dallas News). "College football has the lowest rate of success. It's pretty obvious."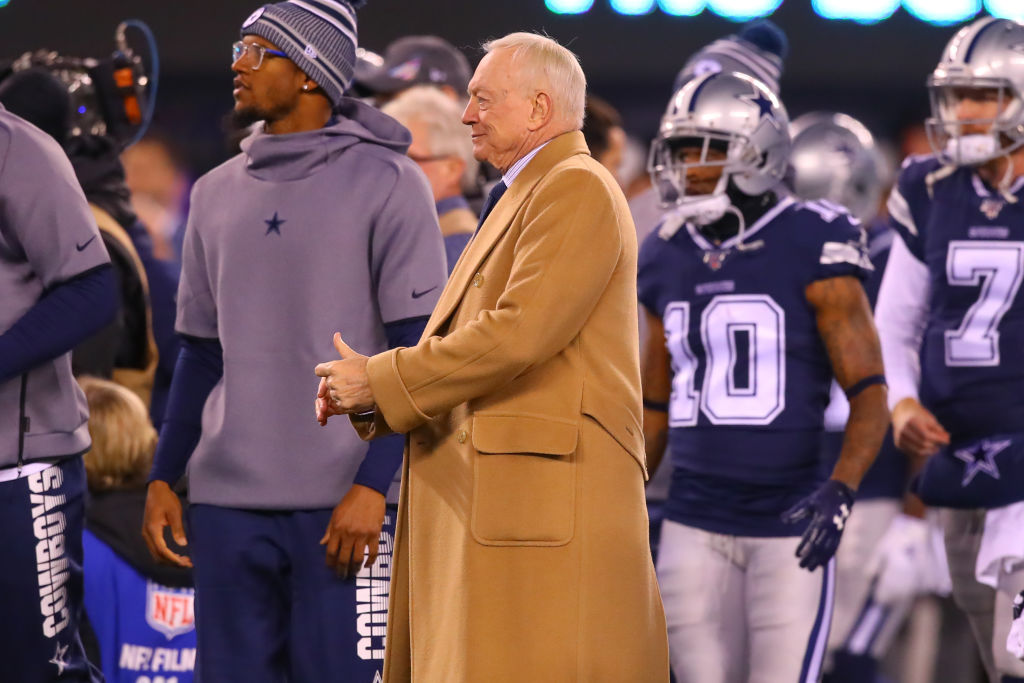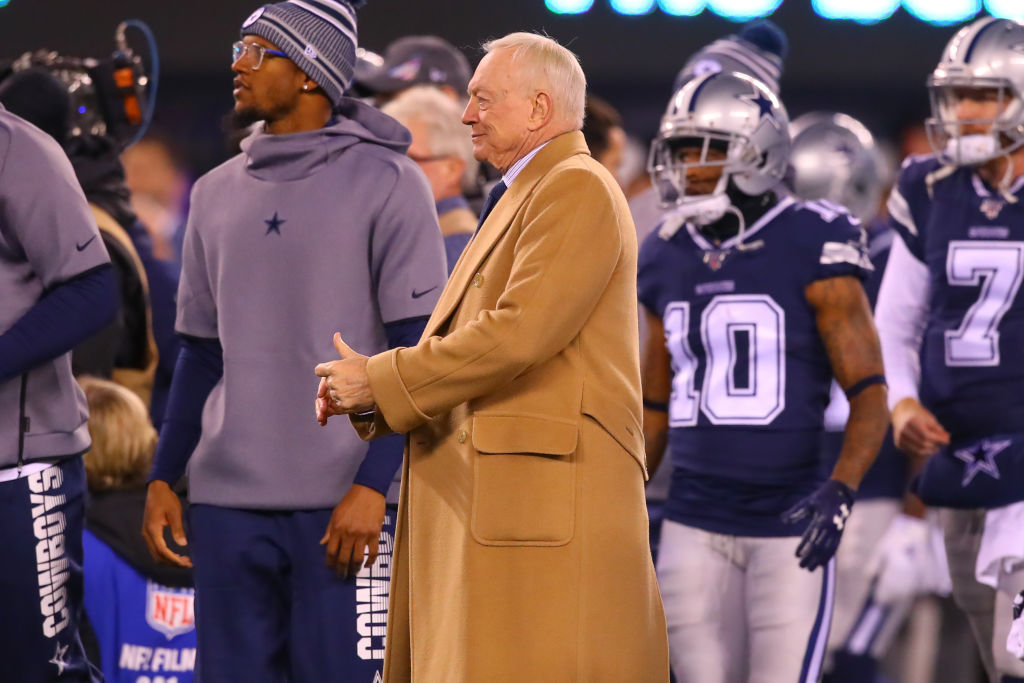 Jones went on to say that college coaches must work on Sundays and don't get the personnel and other teams, and if they make it into the NFL they might not know how to prepare for opponents because of this.
He believes that all of this means a college coach will take too long to see success in the NFL, although some might point out that the two college coaches he has hired were the winners. 
Jones spoke highly of some college coaches, like Baylor's Matt Rhule and Oklahoma's Lincoln Riley. What may drive him toward those with NFL experience, however, is the impatience that has plagued his career.
Jones is not getting any younger and wants to see more success. To wait for a college coach to mature would mean more missed opportunities in his eyes. 
Do Jerry Jones' comments matter? 
On paper, the Cowboys could bypass the period Jones mentioned. After all, they have a talented offense and a relatively young core. However, Jones could shoot himself in the foot if he overthinks things.
Many college coaches do take a while to grow into their roles. But college coaches are often used in rebuilding experiences. The Cowboys have a leg up on a rebuilding team. Dak Prescott and Ezekiel Elliott have the potential to be one of the best offensive tandems in the NFL under the right system.
The NFL can often be a league of rehashes and promising coordinators, but there is no surefire path to success. One recently-freed coach, however, could prove to be an interesting addition. 
Ron Rivera to the Cowboys?
When the Carolina Panthers fired Ron Rivera, rumblings that there was interest from Dallas began right away. Rivera had a less-than-stellar downfall with the Panthers.
At his peak, however, he was able to get the most out of an exciting young quarterback in Cam Newton. He could theoretically give the Cowboys' offense what it needed to rise above perennial mediocrity. 
Rivera's struggles often aligned with the team's health. While he is not a perfect coach, he often didn't have a full deck to work with. Whether the Cowboys pick Rivera or someone else, Jones needs to do what's right for the team — not what he thinks will be the quickest path.