Is Jerry Jones Too Stubborn to Learn From Other Owners Like Robert Kraft?
The Dallas Cowboys are having an awful year, and no one is more responsible than Jerry Jones. Not just the owner, he's also responsible for picking his players. Despite this being a recipe for disaster — outside of the glory days of the '90s — Jones looks like he's unlikely to ever give up his power. That's a shame because it might be the path to success. Here's why Jones should follow in the footsteps of fellow owners like Robert Kraft. 
Jerry Jones approach to running the Dallas Cowboys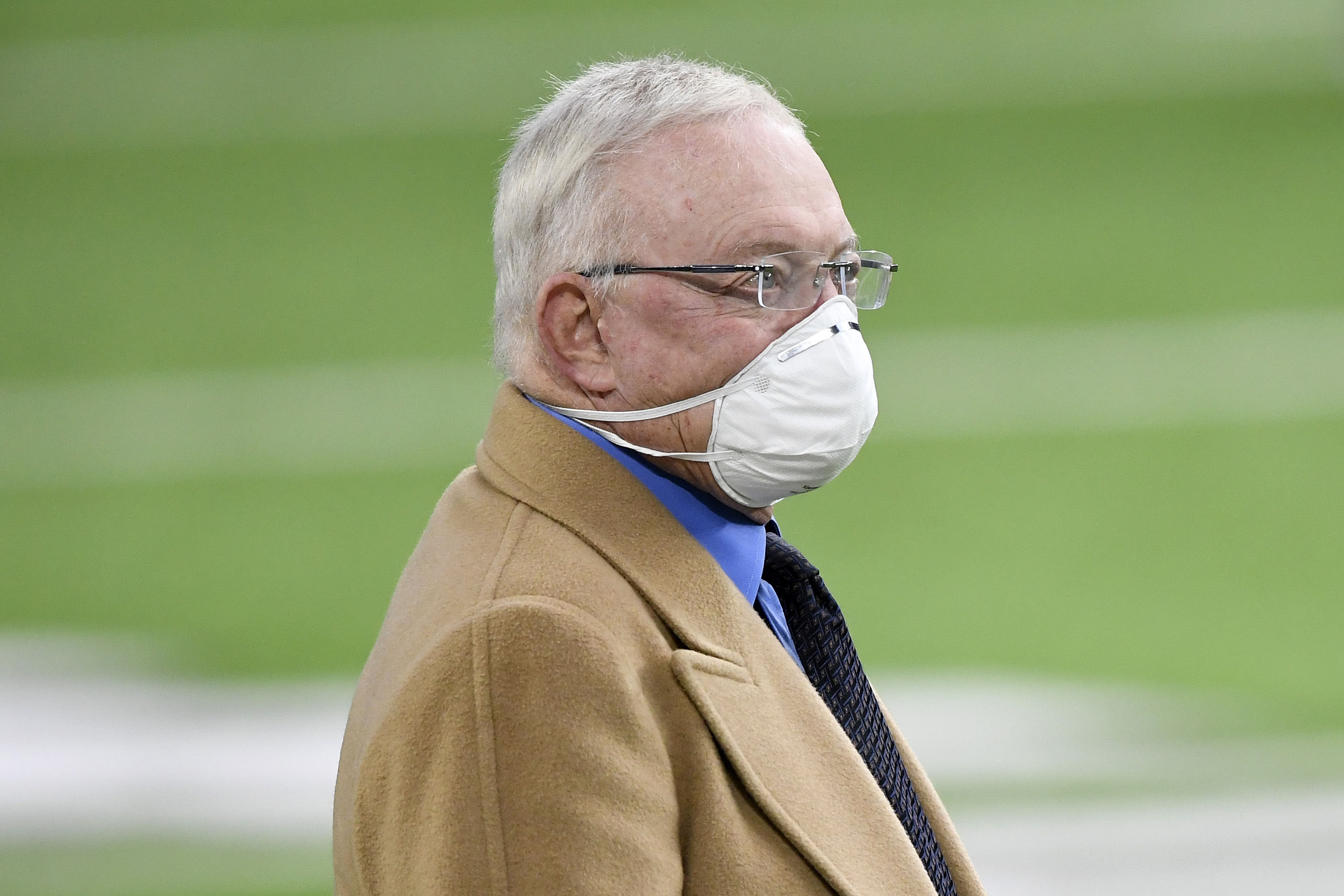 RELATED: Dak Prescott Wears No. 4 For the Most Heartbreaking Yet Heartwarming Reason
Jones has an authoritarian approach to running the team he owns. There's no question in anyone's mind who calls all the shots. Jones has been the team's leader since he bought them in 1989. He's officially the team's general manager — currently the only NFL owner to hold that role. Most teams delegate personnel evaluations to other front-office executives. While Jones has a team of people in his front office, he's still the head decision-maker. 
Very rarely has Jones ceded control. He battled with former Cowboys' coach Jimmy Johnson in the 90s very famously, which led to Johnson heading to TV. According to CBS Sports, Jones still won't induct Johnson into the team's Ring of Honor. The only other time he let someone else run the show was when he hired Bill Parcells. Beyond that, Jones has always been the main decision-maker in the front office.
How the Jones-led Cowboys have fared
So how has Jones performed as a general manager? To truly evaluate him, one has to remove his status as the team's owner from the equation and judge him solely based on results. When you do that, it's impossible to come to any conclusion other than that Jones would have been fired by now if he didn't own the team.
Since winning three Super Bowls in the '90s, the team hasn't even gotten as far as the NFC championship game. They have exactly one playoff win since they won their last Super Bowl. They've had a rotating cast of mediocre head coaches and have largely struggled to contend at a high level. Jason Garrett was the most recent one who Jones finally axed after a decade of futility. Mike McCarthy has the reins now, though he's off to a dreadful start. 
The NFL is a win-now league. If Jones wasn't the team's owner, he would have been fired long ago. But it's not too late for Jones to turn things around in Dallas. He just has to take a lesson from one of his peers. 
Is Jerry Jones too stubborn to learn from owners like Robert Kraft? 
RELATED: Robert Kraft's Love Story With His Late Wife Will Change How You Look at the Patriots Owner
If Jones wants to be more successful, he should look at Robert Kraft's model in New England. Kraft trusts Bill Belichick to do his job. That means Belichick has the final say over all personnel and football decisions. Kraft doesn't meddle; he's hired someone he trusts to do the job, and he allows him to do it.
It certainly helps that Belichick has developed into a football mastermind, but you could argue that he wouldn't have been able to become that without Kraft giving him room to fail. Remember that Belichick was mediocre as a head coach in Cleveland and had a losing record his first year in New England. 
Ironically enough, Kraft may have learned from his experience with another Jones hire: Parcells. Parcells left the Patriots in the mid-90s, largely upset due to Kraft not letting him pick the players. The owner adjusted his strategy and gave Belichick more freedom. The bottom line is that Jones needs to adopt a similar approach.
The "Jones as GM" experiment is over. He's not a winner. What he needs to do now is empower the right football people to pick and coach the team and then stay out of their way.