Is Marijuana the Answer to the NFL's Prescription Drug Problem?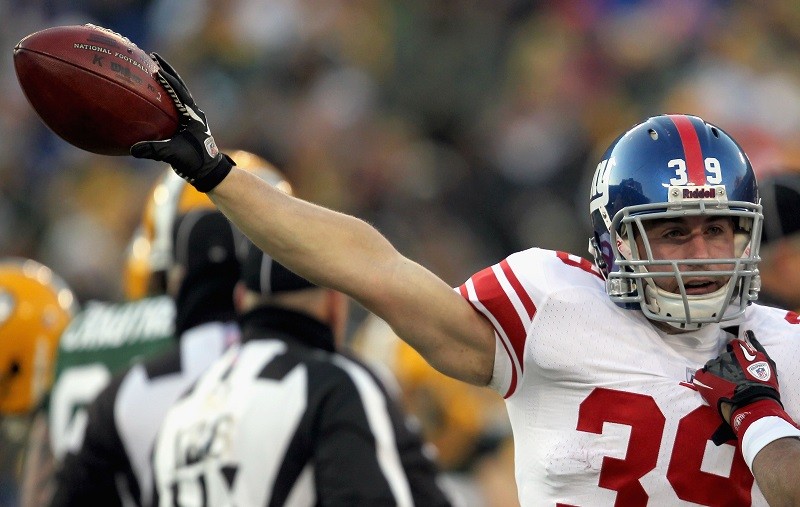 If you haven't heard, the NFL has a prescription drug problem. Opioids prescribed by team doctors to treat pain have led to addiction and, in the worst cases, death. We saw the situation hit bottom when former New York Giants safety Tyler Sash died of a painkiller overdose in 2015. He was 27 years old at the time. Sash, who ended his NFL career after a concussion two years earlier, also suffered from chronic traumatic encephalopathy (CTE) following repeated head injuries.
According to reports from ex-players as well as a number of lawsuits aimed at the NFL, team physicians would hand out opioids like candy. Later, a university study on retired football players showed they abused drugs prescribed for pain at four times the rate of the rest of the U.S. population.
As America's opioid epidemic worsens, NFL officials are looking into ways for players to manage pain during and after their career. This search led to an increasingly popular answer: medicinal marijuana. The NFL's chief medical officer indicated he is ready to begin researching the effects of marijuana as an alternative to pain. This move could help stem the problem in the country's richest sports league and set an example for others to follow.
Patterns of opioid addiction and incarceration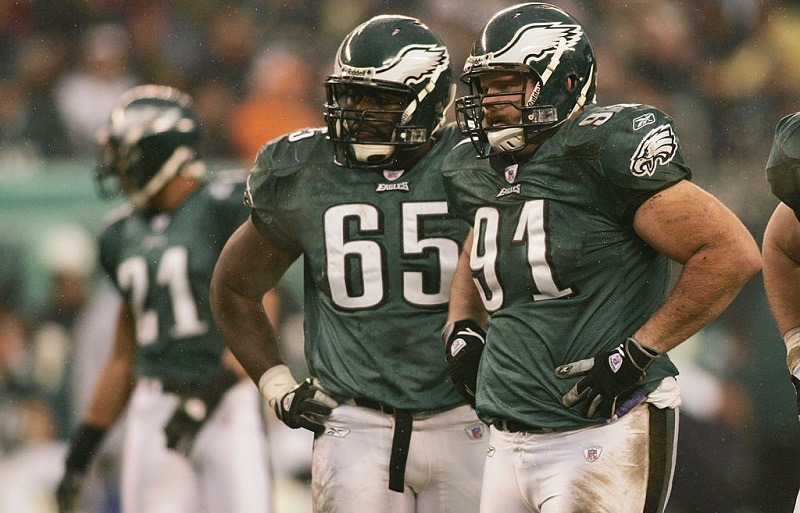 While Sash's death serves as a tragic example, many other players saw their lives ruined by opioids and lived to tell about it. Sam Rayburn, a former Philadelphia Eagles lineman, faced up to 20 years in prison following two felony drug convictions.
According to the Inquirer, Rayburn avoided jail after submitting to rehabilitation and probation. However, his life had already gone horribly wrong by age 28.
Rayburn said he began taking painkillers to deal with the effects of playing pro football. While in the league, he hid them from coaches and teammates. After he left the NFL, Rayburn consumed as many as 100 pills per day. His story is by no means unique. League officials owe it to the players to advance the marijuana research.
NFL research into marijuana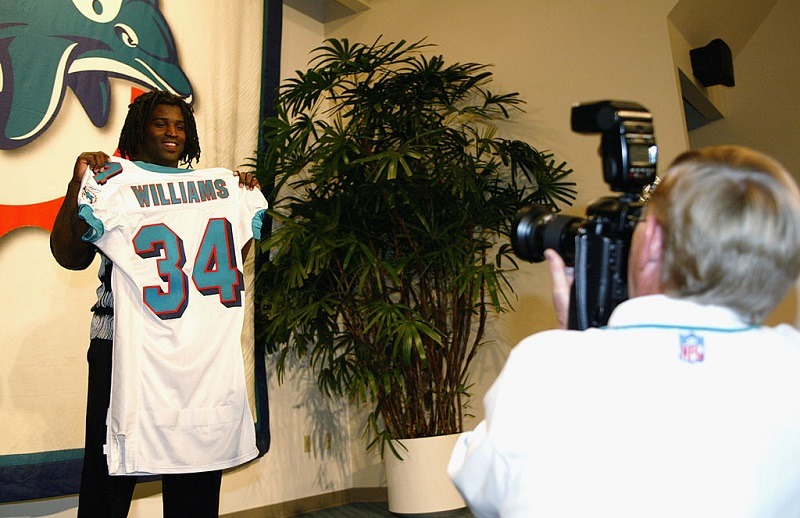 While the league's efforts have only just begun, you can hear the tone shifting already. Allen Sills, a neurosurgeon from Vanderbilt whom the NFL hired in March, recently said research would begin on managing player pain with cannabinoid (i.e., distilled marijuana) compounds. Sills hoped for a response to the letter the league sent the player's association (NFLPA) in July asking for cooperation.
Though the NFLPA had not responded by August (per the Washington Post), you have to think the union would agree to join forces with the league in testing any treatment for pain. As of now, players cannot use any marijuana products. They face suspension if caught by the league. Obviously, the NFL would have to change its stance completely for the discussion to take place.
Lawsuits against the league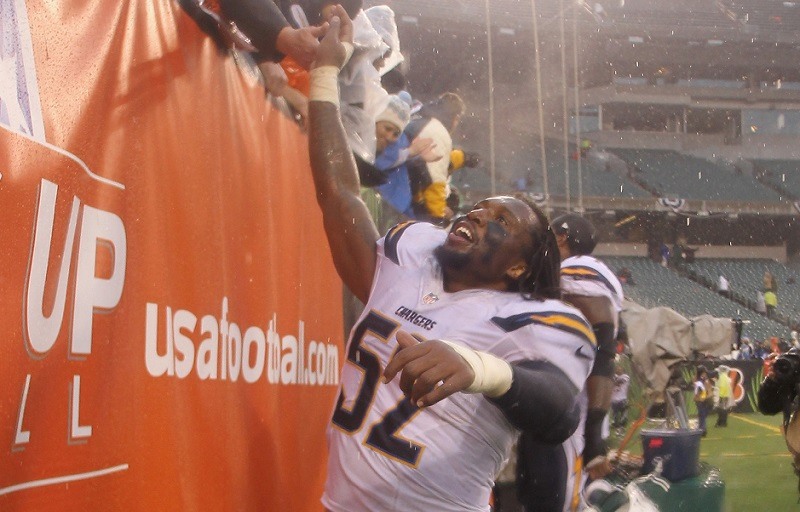 If the NFL does not act on its prescription drug problem, it will come at a price. In May, a federal judge dismissed 11 of 14 claims against teams for their handling of players' injuries. However, The Washington Post reported the judge allowed three lawsuits to continue while citing the clubs' "continuous excessive use of medication."
Reggie Walker, injured while playing for San Diego in 2014, was permitted to continue with his suit. Alphonso Carreker, who played for the Packers, will also move forward with a drug-related suit. Once a retired player wins one of these claims, expect the floodgates to open. Individual teams — not to mention the league itself — could find themselves paying millions in damages to players.
No guaranteed contracts = playing through pain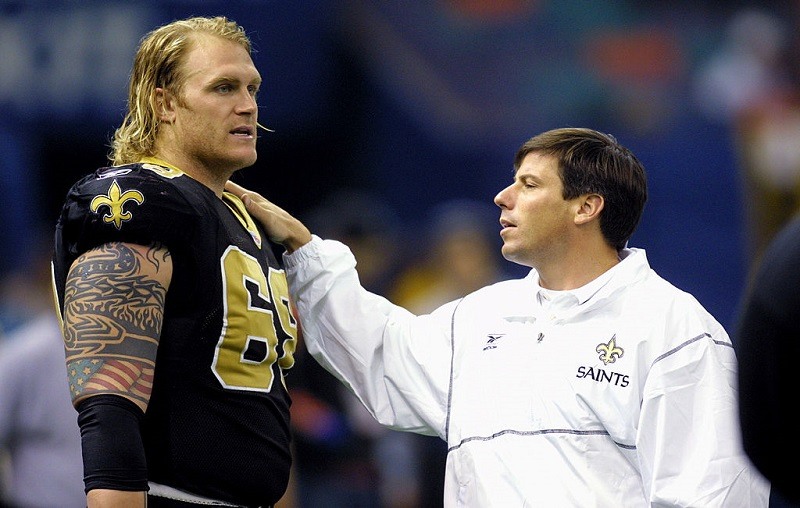 In an ESPN Outside the Lines report, former Saints player Kyle Turley spoke at length about playing in pain. Turley described a free-for-all with drugs like Vicodin and Percocets in NFL locker rooms. In one instance, a doctor outside the league network offered to sell him a bag containing 10,000 Vicodins.
Now long out of the league, Turley relies on marijuana and narcotic painkillers to manage post-NFL injuries. To stop the runaway abuse of painkillers, Turley said it would be difficult without guaranteed contracts for players.
Since players must stay on the field to earn a living, many find ways to play while hurt. A typical response is taking opioids, whether legally or illegally. (Turley said he takes these every day despite having no prescription.) He believes marijuana should be one of the treatments for this pain.
When the DEA intervened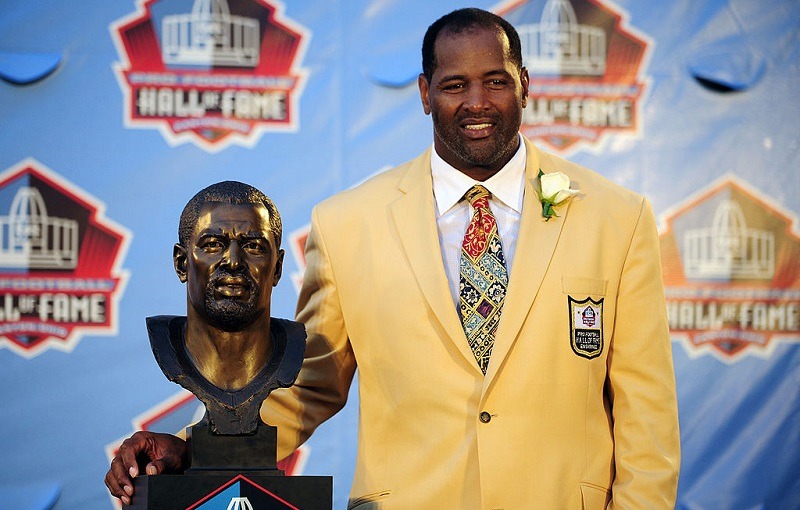 In a revealing view of league policy early this decade, we'll review what happened when the DEA spoke with team physicians. Joseph Rannazzisi, a DEA official at the time, accepted the NFL's invitation to address trainers and doctors in 2011. Shortly into the talk, Rannazzisi heard boos and catcalls from the medical staff in the room. "It was about as contentious as you can imagine a professional meeting," said a person in attendance.
Rannazzisi made the mistake of reminding the physicians of their responsibilities under federal drug laws. NFL team doctors and trainers said they felt like they were being treated like criminals. (Judging from the testimony of former players, they had reason to feel guilty.) Four years later, the league got around to taking some of the recommendations and, well, following the law.
Let the education begin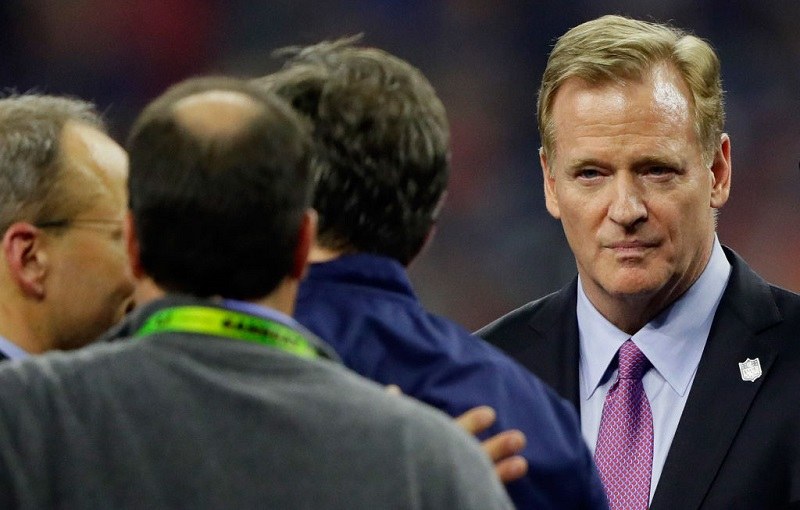 With the opioid epidemic devastating communities across America, we're well past the point in time when the NFL should cooperate with the player's association on improving the situation. As the evidence about CTE and past abuses within locker rooms emerges, more scandals will follow. However, the NFL cannot bunker down and try to protect itself as it has done in the past with domestic violence and other issues.
Another frightening exchange emerged when the DEA's Rannazzisi spoke with the medical staff from around the league. According to The Washington Post, one questioned why Air Force One and other military planes could travel with opioids when NFL teams could not. It was (for the time) a remarkable bit of whataboutism. "The military is exempt?" one asked in indignation. "Well, think of our players as warriors every Sunday on the field of battle."
It will take a while to get where Turley and other players believe the league should be. However, it's not too soon to begin combating arrogance — not to mention ignorance — with medical science.