Is Matthew Stafford Still the Best Choice for the Detroit Lions?
To say Matthew Stafford is a polarizing quarterback is an understatement. His stats speak for themselves. The former Georgia Bulldog entered the NFL as the No. 1 draft pick in 2009. Since then, he's amassed over 40,000 passing yards, 250 touchdowns, and a decent 62% pass completion rate. In Stafford's time in Detroit, he's led the Lions to the playoffs three times. With these solid stats, the QB has become the highest-paid player in the NFL.
Even when Stafford hasn't been exceptional, he's been consistent. Between 2010 and 2019, he had the second-highest starting streak in the NFL at 136 games, just shy of Philip Rivers' 137-game record. This may be a respectable number, but a question remains: Why haven't the Lions done better over the last decade? Is Stafford still the right man for the job?
Matthew Stafford's past injuries
Stafford's skill and natural talent have been book-ended by an injury to his throwing hand in his second season. It sidelined him for all but three games that year. Then, a back injury in 2019 took him out of play mid-season. For an aging quarterback with 11 tough years in the league, a back injury can be career-ending no matter how small.
Faithful fans took to Twitter after Stafford was sidelined for the rest of the season this past winter. While not everyone was on board, others are optimistic about his return in the coming year. 
On March 2, 2020, Stafford's wife Kelly even took to Instagram to dispel the trade and retirement rumors. Injury or not, Stafford has shown he's in Detroit for the long haul. But just because he feels up to the task, doesn't mean he's the right one for it.
Stafford's playoff performance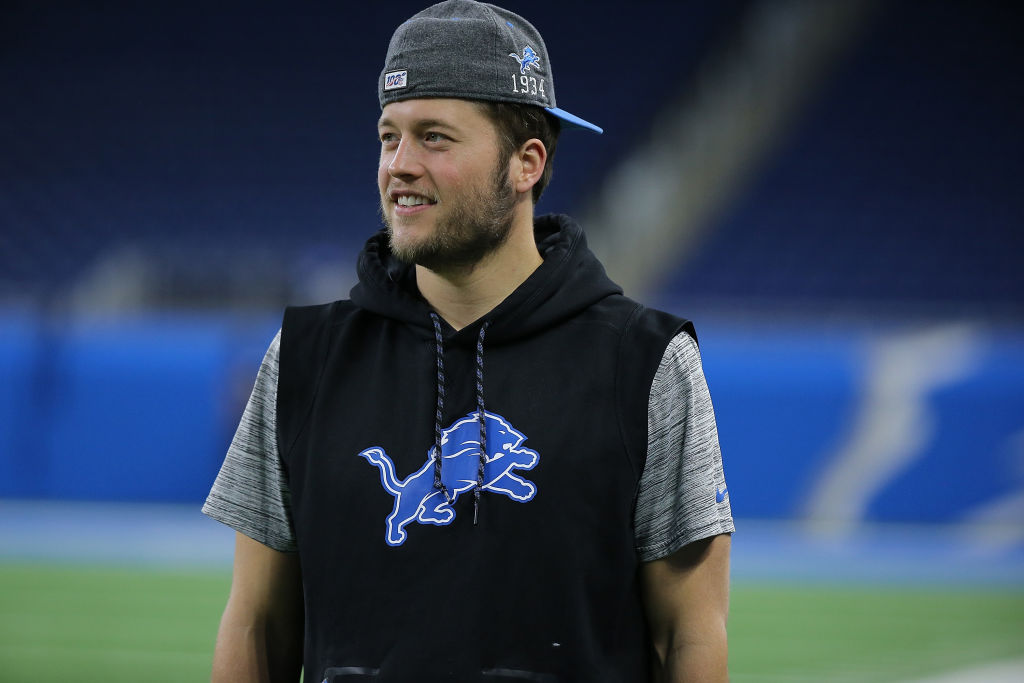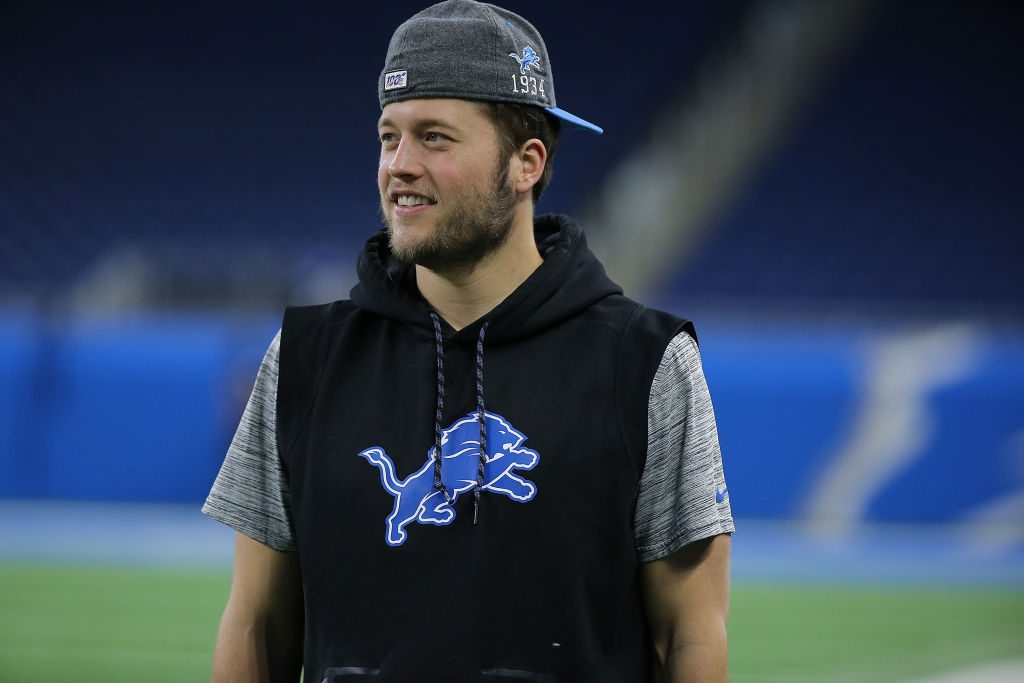 Questions about Stafford's health aside, there's still his playoff performance to consider. As the highest-paid player in the entire league, the fact is he just doesn't deliver when it matters most. Stafford may put up strong numbers in regular-season play, but when it comes to the playoffs, there's a disconnect.
In his 11 years in the NFL, Stafford has only had three playoff appearances and zero post-season wins. This makes him look less like an elite quarterback — a title he's earned given the raw yardage he's thrown — and more like a workhorse who does one thing well without the ability to take it further.
After throwing for 5,000 yards in the 2011 season, Stafford deserves to be mentioned in the same conversation as Brees and Brady, except for one thing: winning a game that matters.
The draft factor
It's no secret that Detroit had a rough 2019-20 season. Stafford went out with his back injury in November, and the Lions ended their year at 3-12-1. Next season must be a rebuilding year for the team. They have to capitalize on their strengths and fix their weaknesses.
Detroit's record at least gives them a head start right out of the gate. They have the third overall draft pick and the chance to pick up a young, talented quarterback. Fans and the media have floated Alabama's Tua Tagovailoa as a pick, but speculation about him is still all over the map. Will Detroit try to tap into the same magic KC found with Mahomes, or will they stick to their solid, if unimpressive veteran?
Regardless, time is running out for Stafford. He's proven his worth as far as putting up solid numbers and sticking with Detroit through thick and thin. But as the saying goes, "Time waits for no man." It may be time for the leadership in Detroit to start looking for a quarterback who's a better fit. 
Follow more updates from Sportscasting on our Facebook page.