Is Max Holloway the Greatest UFC Featherweight of All-Time?
Max Holloway continued his dominance over the featherweight division at UFC 240 with a convincing unanimous decision win over Frankie Edgar. Since losing to Conor McGregor as a 21-year-old back in 2013, Holloway is 14-1 with a perfect 13-0 record as a featherweight. Has the current UFC Featherweight Champion done enough to establish himself as the greatest ever to fight in the 145-pound division?
The only legitimate alternative to consider is Jose Aldo, the first champion of the division since its inception in the UFC and its longest-reigning champion. So who between these two elite featherweights deserves to be considered the best ever?
The case for Jose Aldo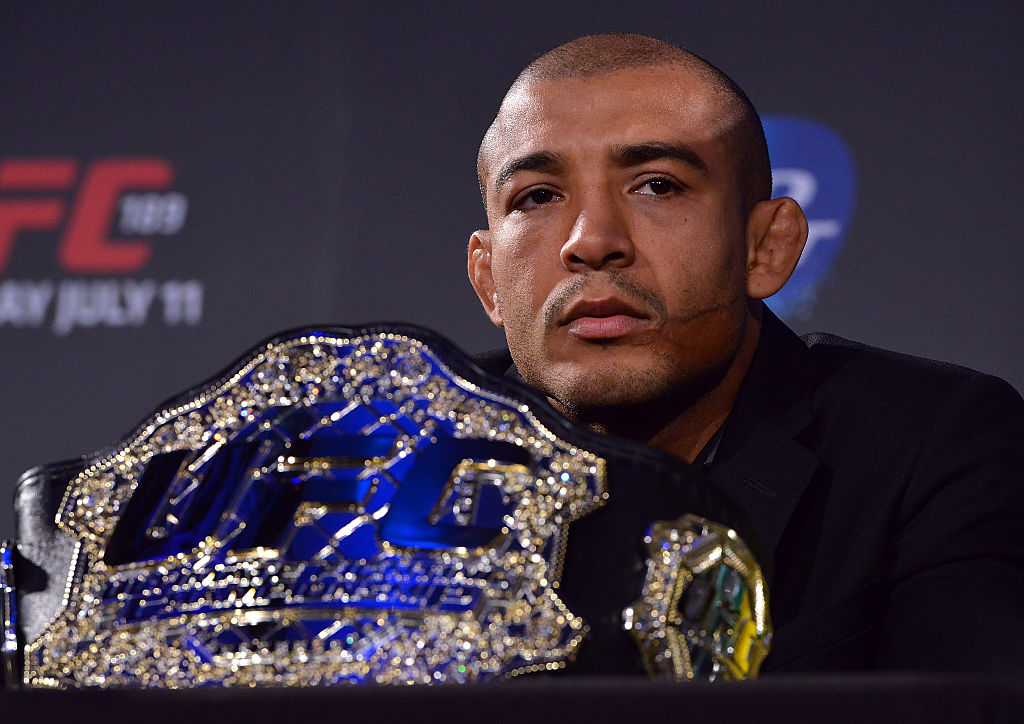 If you just look at the last five years, the comparison between Jose Aldo and Max Holloway isn't even close. Aldo is 3-4 over his last seven fights, and two of those losses came at the hands of Holloway himself. But this is a discussion of who is the greatest UFC featherweight of all-time, and Aldo set the bar awfully high.
Before his stunning loss to Conor McGregor at UFC 194, Jose Aldo had never been defeated in a featherweight fight. The only blemish on his 25-1 professional MMA record had come back in 2005 when he went up a weight class for a lightweight bout as a 19-year-old.
Aldo joined the World Extreme Cagefighting (WEC) promotion in 2008 with a 10-1 record as a professional. He went 8-0 in his eight fights with the WEC, winning the WEC Featherweight Championship and defending it twice before the WEC and UFC merged in 2010. With the merger, Jose Aldo was upgraded to UFC Featherweight Champion.
He successfully defended the title seven times before losing it to McGregor in 2015. When McGregor was subsequently stripped of the belt, Aldo defeated Frankie Edgar to become champion again.
All told, Jose Aldo has spent 2,037 days as the UFC Featherweight Champion. From his debut MMA win on August 10, 2004, to his defeat against McGregor on December 12, 2015, Aldo went 4,140 days without being defeated in the featherweight division. He collected 25 wins over that span with 15 coming by way of knockout.
The case for Max Holloway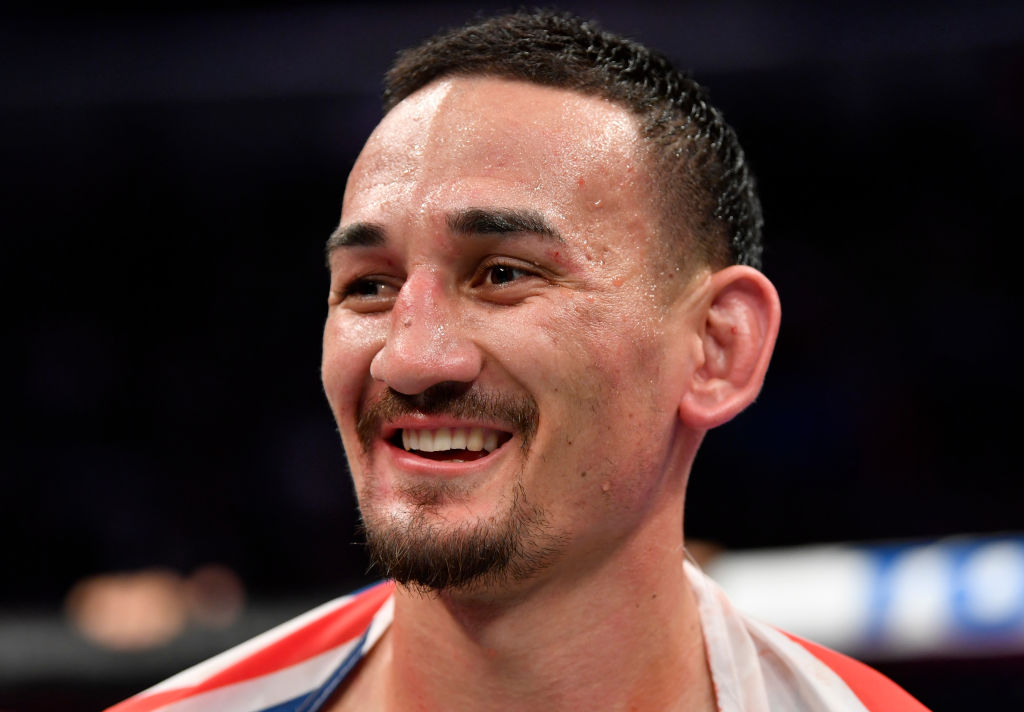 Max Holloway's career did not start in the same dominant fashion that Jose Aldo's did. After a 4-0 professional start with some small promotions in Hawaii, Holloway joined the UFC and lost his first fight with the company to Dustin Poirier. He would open up his UFC career with a 3-3 record picking up back-to-back decision losses to Dennis Bermudez and Conor McGregor in 2013.
Holloway hasn't lost as a featherweight since. He strung together nine straight wins before earning an interim UFC Featherweight Championship bout against Anthony Pettis, who he knocked out at UFC 206 in the Performance of the Night.
Max Holloway squared off against Jose Aldo in a fight for the undisputed UFC Featherweight Championship at UFC 212 and knocked out the former champion in the Fight of the Night. When Frankie Edgar had to pull out of his title opportunity against Holloway at UFC 218, Jose Aldo stepped in to replace him; and once again, he got knocked out by Max Holloway.
The current UFC Featherweight Champion has since defended his title against Brian Ortega and Frankie Edgar. Holloway's only loss since 2013 came at UFC 236 earlier this year when he went up in weight to fight Dustin Poirier for the UFC Lightweight Championship, falling short in a decision loss.
The verdict
This is all going to come down to criteria. Most UFC fans will likely agree that if Max Holloway isn't already the greatest featherweight of all time, he probably will be someday. They just want to wait for a little while longer for his resume to catch up to Jose Aldo's. After all, if Holloway were to retire tomorrow, Aldo's reign at the top would undoubtedly be considered the more impressive one.
This is a fair stance to take, but I'm personally willing to call Max Holloway the greatest featherweight in UFC history today. Taking absolutely nothing away from Aldo's historic run, the MMA is more flush with high-end talent now than it ever has been before. Holloway's streak of dominance may not be as long as Jose Aldo's, but it comes in an era much more difficult to dominate.
And most importantly, Holloway has defeated Jose Aldo twice in the octagon. Both wins were by knockout too, so there's no controversy or debate to be had. Aldo wasn't some washed-up old has-been when he lost those fights either; he was 29-years-old at UFC 212 and 30-years-old at UFC 217. He still has plenty of fight left in him; he's only 32-years-old, and all four of his recent losses have come against elite talents.
Max Holloway wasn't passed the all-time torch in the UFC featherweight division. He forcefully took it. And it's his until someone else comes along and does the same.