Is Miles Sanders Celebrating Carson Wentz's Imminent Exit From the Philadelphia Eagles?
The quarterback who brought the Philadelphia Eagles to the brink of their first Super Bowl may be on his way out. One of his own teammates, running back Miles Sanders, seems to be just fine with that.
Either that or he needs to work on his timing.
The Carson Wentz era may be over in Philadelphia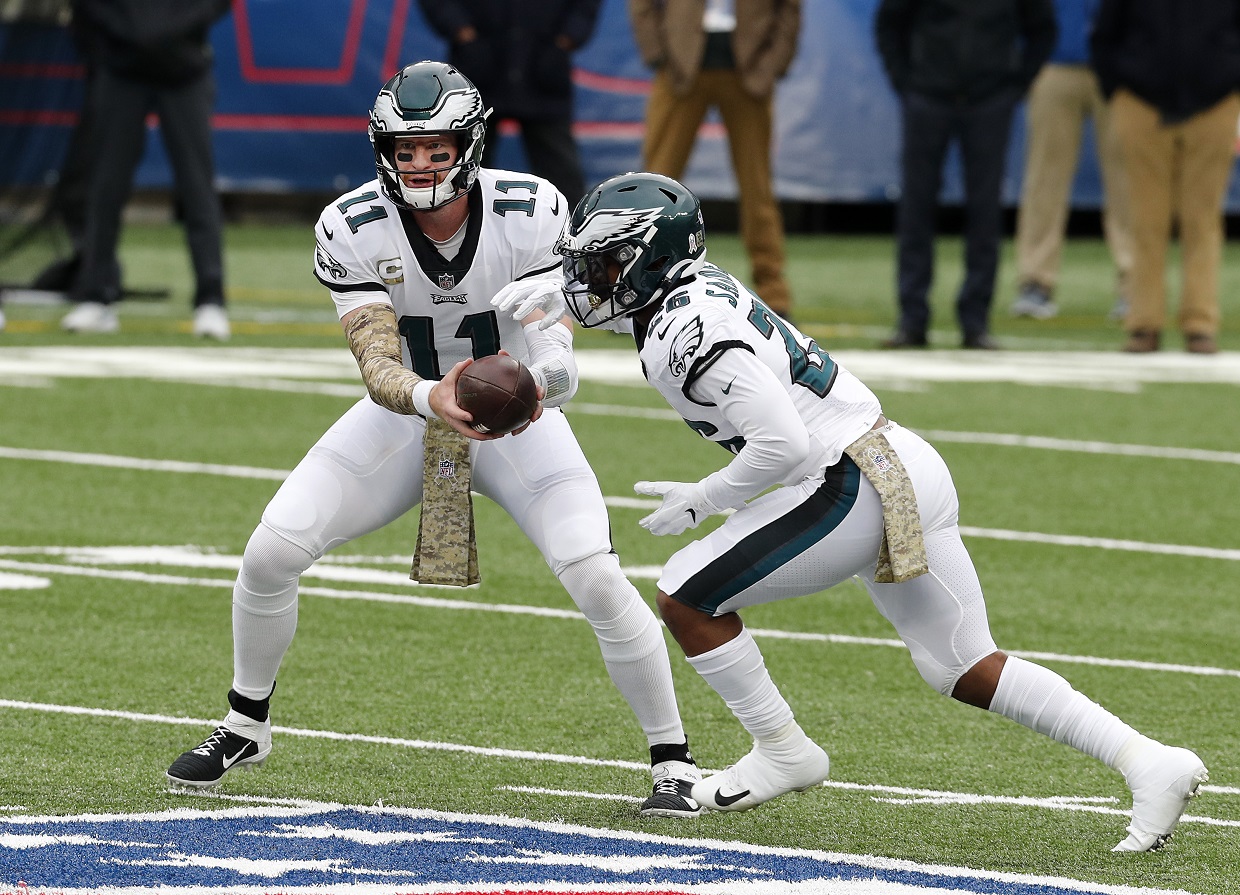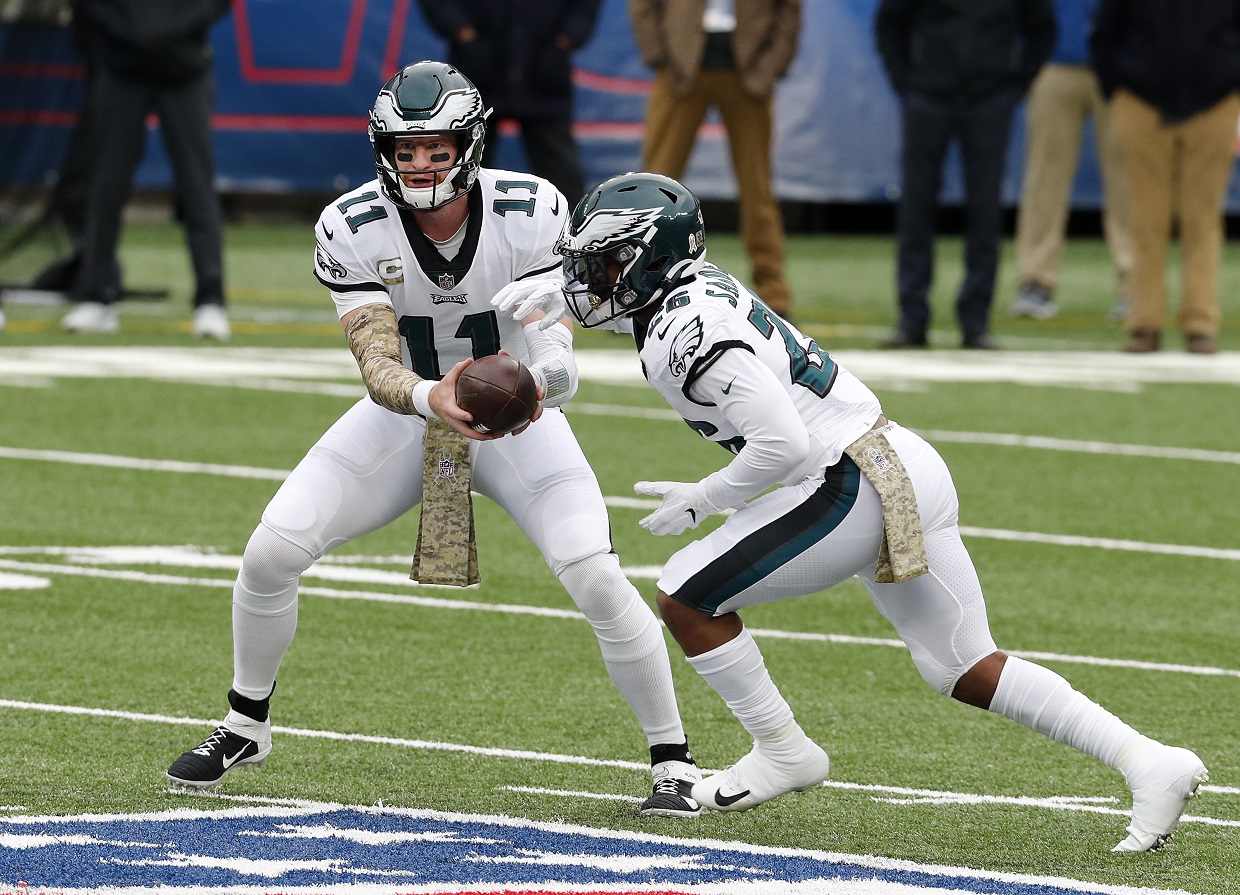 The Philadelphia Eagles selected Carson Wentz with the second overall pick in the 2016 NFL Draft. In his second season, he led the Eagles to the top seed in the NFC. While the team won the Super Bowl that year, he was not part of their playoff run. Nick Foles filled in after Wentz suffered a season-ending ACL tear.
Wentz led the Eagles to two more playoff appearances before the team went off the rails in 2020. His relationship with head coach Doug Pederson deteriorated significantly, along with his play. Despite playing just 12 games, Wentz tied for the league lead with 15 interceptions, a career-high. Eventually, Pederson benched him in favor of rookie Jalen Hurts.
After the 2020 season, the Eagles fired Pederson after five seasons in charge and a Super Bowl victory. At first, this seemed like an indication that team management has sided with Wentz in the dispute. At his introductory press conference, new head coach Nick Sirianni even said his team had "two top-notch quarterbacks."
Even if that were the case before, that may not be true for long.
Miles Sanders sends an ill-advised status update
On Saturday afternoon, ESPN's Adam Schefter broke the news: the Eagles planned to deal Wentz "by the end of the week." This would be one of the first moves in an offseason where an unprecedented number of quarterbacks will shuffle across the NFL.
Schefter sent this initial tweet at 3:15 PM. Exactly four minutes later, Eagles running back Miles Sanders posted an Instagram story update, as seen above. It reads, "Philly we Super Bowl Bound real soon!"
Ouch.
Perhaps we're looking too deeply into this. It's possible that Sanders wasn't celebrating Sanders' departure, but rather the players or draft picks that the Eagles would receive in return. Or maybe it was just a weird coincidence and Sanders is just very confident about his team's chances in the near future. It's hard to say.
Another strange coincidence
Incidentally, the Chicago Bears have been pointed out as one of the most likely trade destinations for Carson Wentz. Although they snuck into the playoffs this season, they have just as much uncertainty at the quarterback position. In his four seasons as the Bears' starter, Mitchell Trubisky has generally underwhelmed.
Naturally, this tweet from Bears running back Tarik Cohen, as seen above, is bound to raise some eyebrows.
These two social media updates came in the space of seven hours and seven minutes. It would be a heck of a coincidence if two players on different teams sent vague messages about the future and they had no connection. It would really be a heck of a coincidence when multiple reports have connected those same two teams in possible trade talks.