Is Nikola Jokic Getting Skinny Actually a Bad Thing?
With the NBA's return imminent, speculation will begin to increase on how players may have changed their body shapes over the course of the shutdown. Some players may reappear in better or worse shape. Others may look bulked up or more trim.
One of those players is Nikola Jokic, who has reportedly slimmed down. The question becomes whether that will be a good thing for the young Denver Nuggets star. 
Nikola Jokic career overview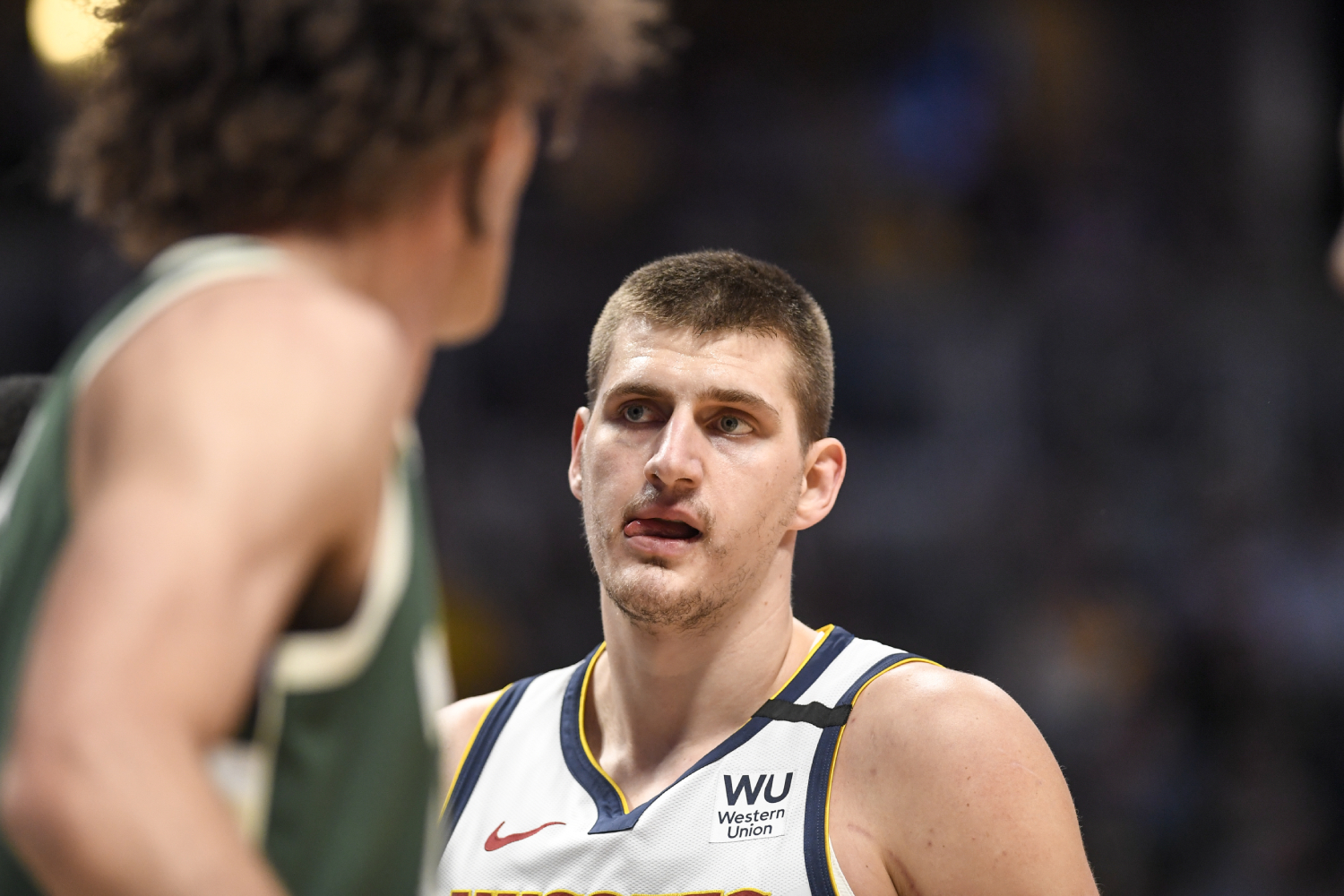 Jokic's career had somewhat humble beginnings. According to Basketball Reference, the Denver Nuggets drafted him with the 41st overall pick in the second round of the 2014 NBA Draft.
Since entering the league at the age of 20 in 2015-2016, he's slowly but surely improved his production and moved into the league's superstar tier of players. Here's what he's been able to accomplish during his short career so far: 
16.9 points per game
9.7 rebounds per game
5.4 assists per game
Two All-Star game appearances
One All-NBA Team appearance 
Jokic has averaged at least 20 points per game for his last two seasons along with a double-double (points and rebounds) for his last three. He has quietly established himself as one of the league's premier big men. 
Nikola Jokic's transformation
According to USA Today, Jokic has gotten noticeably skinnier during the shutdown. Pre-lockdown, Jokic weighted in at approximately 284 pounds. Now? While no official weigh-in has taken place, pictures of Jokic circulating on social media have him looking significantly thinner.
It's probably one of the more radical physical changes a player has undergone in this short amount of time. To be fair, however, other players' physiques may draw similar attention once the season is re-started. 
Nuggets team president Tim Connolly pointed out to USA Today one new aspect of Jokic's physique shows what a transformation he's undergone: his mid-section. 
"He sent me a picture. No shirt on. He's got abs. I've never seen him have abs before."
Jokic's new look caused many fans on social media to show amazement. While some applauded Jokic, it may not be altogether positive for his game. 
Is getting skinny actually a bad thing? 
It's tough to tell whether Nikola Jokic's weight loss will be a problem for him. There's obviously no way to tell definitively what the impact will be until Jokic gets back on the floor.
But one potential indicator could be the experience of Kevin Love. When the Cleveland Cavaliers traded for Love, he slimmed down to about 240 pounds according to Sports Illustrated. Love's issue was that he assumed the Cavs would play at a faster pace, meaning he'd need to be smaller to keep up. 
"I thought we'd run, run, run, and I'd need to be really slender. I got too skinny."
The Cavs didn't run quite as much as he thought and it hurt Love's game, in his estimation. He eventually gained about 10 pounds back.
So what does this mean for Jokic? It's certainly possible that it will have an adverse effect on his performance, but it's not likely. Consider the following factors: 
He's faster. Jokic will now be able to get up and down the court and move without the ball much easier. 
He's less likely to undergo an injury. Generally speaking, more weight can increase a player's chances for injury in some cases. 
It will help him stay generally healthier. Off the court, carrying more weight on one's frame can lead to various health problems. 
In short, Jokic is a good enough player that his weight loss will probably do more to help him than hurt him. While it changed Love's game too much, in Jokic's case it likely won't harm his play.