Is Patrick Mahomes the Clear Choice for NFL MVP Again?
The Chiefs sit atop their division, as expected. Their 9-1 record comes from a top-to-bottom team effort. It's Tyreek Hill becoming the complete player he said he would. It's head coach Andy Reid placing already great players in positions to succeed further. And yes, it's of course Patrick Mahomes doing what he did last year all over again.
The quarterback is making a statement — that his Super Bowl-winning season and massive contract were deserved. This was not a fluke. But does he deserve the MVP in a season where new players, as well as old ones like Aaron Rodgers, are putting on career-defining performances?
Front-runners in the NFL MVP conversation this year
The big challenges for Mahomes this year are Russell Wilson and Aaron Rodgers. Dark-horse picks like Kyler Murray or Josh Allen are in the discussion too, as Bleacher Report notes. But both have inconsistencies that take them down a notch unless things turn around.
Mahomes, Wilson, and Rodgers are the big three for now. Wilson's case comes, in part, from his ability to fill in for the Seahawks' bottom 10 defense. He has 10 deep ball touchdowns to his credit, reports Stathead. Where Seattle's defense fails, he makes up for it by pulling long passes out of a hat. It makes for entertaining games where he usually comes out on top.
Rodgers' MVP case also comes out of adversity. Obviously, his age — he's nearly 37 — must be recognized. He's also put under pressure more often than all but two other QBs, reports Pro Football Reference. He's the highest-rated qualified passer in the NFL despite this, making a clear case that he bears disproportionate responsibility for the Packers' 7-3 record.
The case against Patrick Mahomes
The biggest fault against Mahomes is that his Chiefs have so few flaws. It's obvious from the eye test that he's one of the best athletes in the league, but he also has great receivers and the seventh-best defense in the league, according to Lineups.com. It's simply easier to see exactly how Wilson and Rodgers are impacting their teams, pulling out wins that only they could manage.
Mahomes is leading a team felled just once, by the Las Vegas Raiders, Arrowhead Addict reports. He pins some of the blame on too much being asked of him. He sees his limits in the NFL as stemming from an over-reliance on his habit of pulling off improbable plays.
"We've gotta go back and really look at ourselves in the mirror — me at quarterback — and not really rely on these crazy plays where I'm scrambling around and throwing these shots," Mahomes said of the loss. "[we should] just execute the offense the way that it's called, the way it's supposed to be ran."
Why Mahomes is likely to win MVP again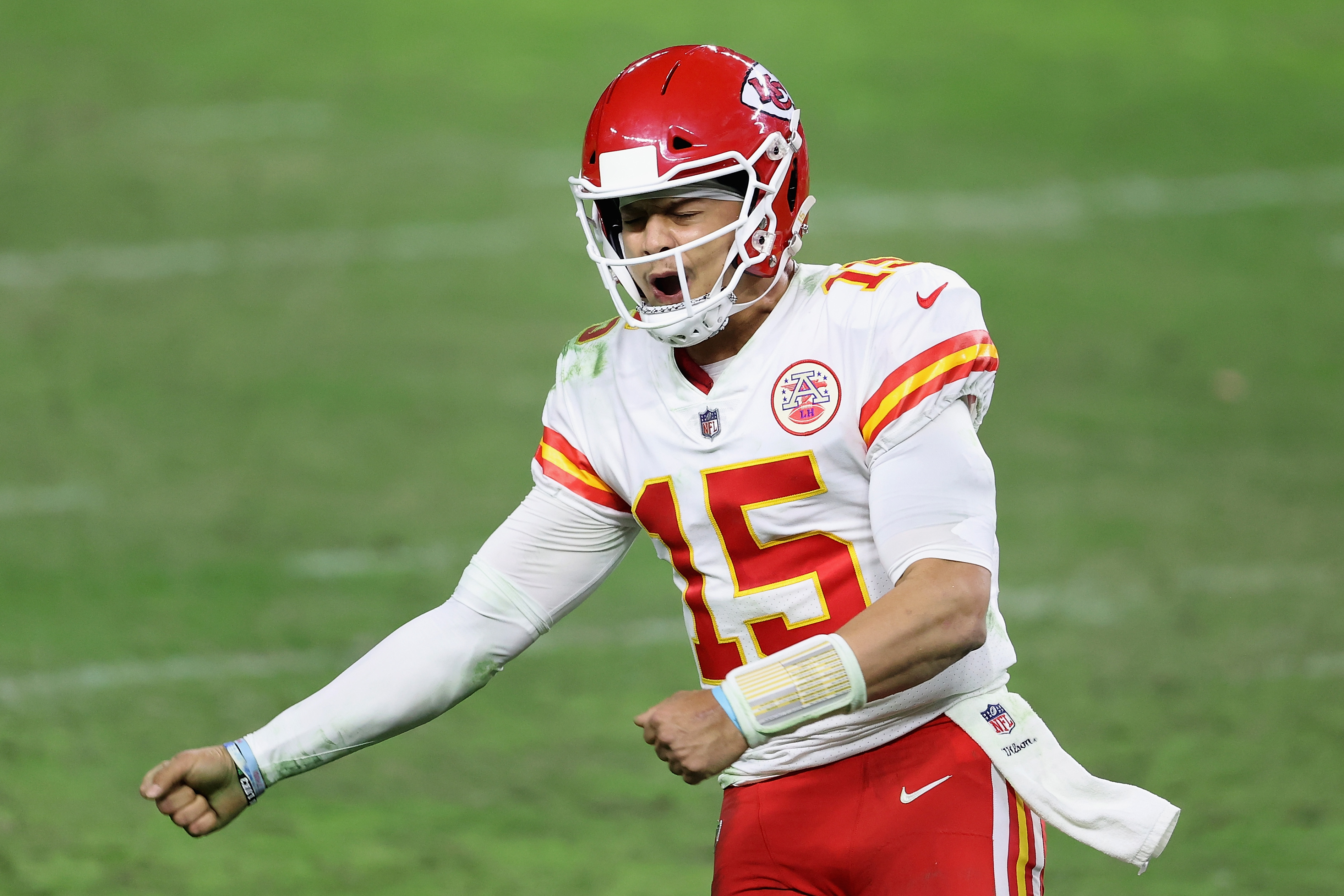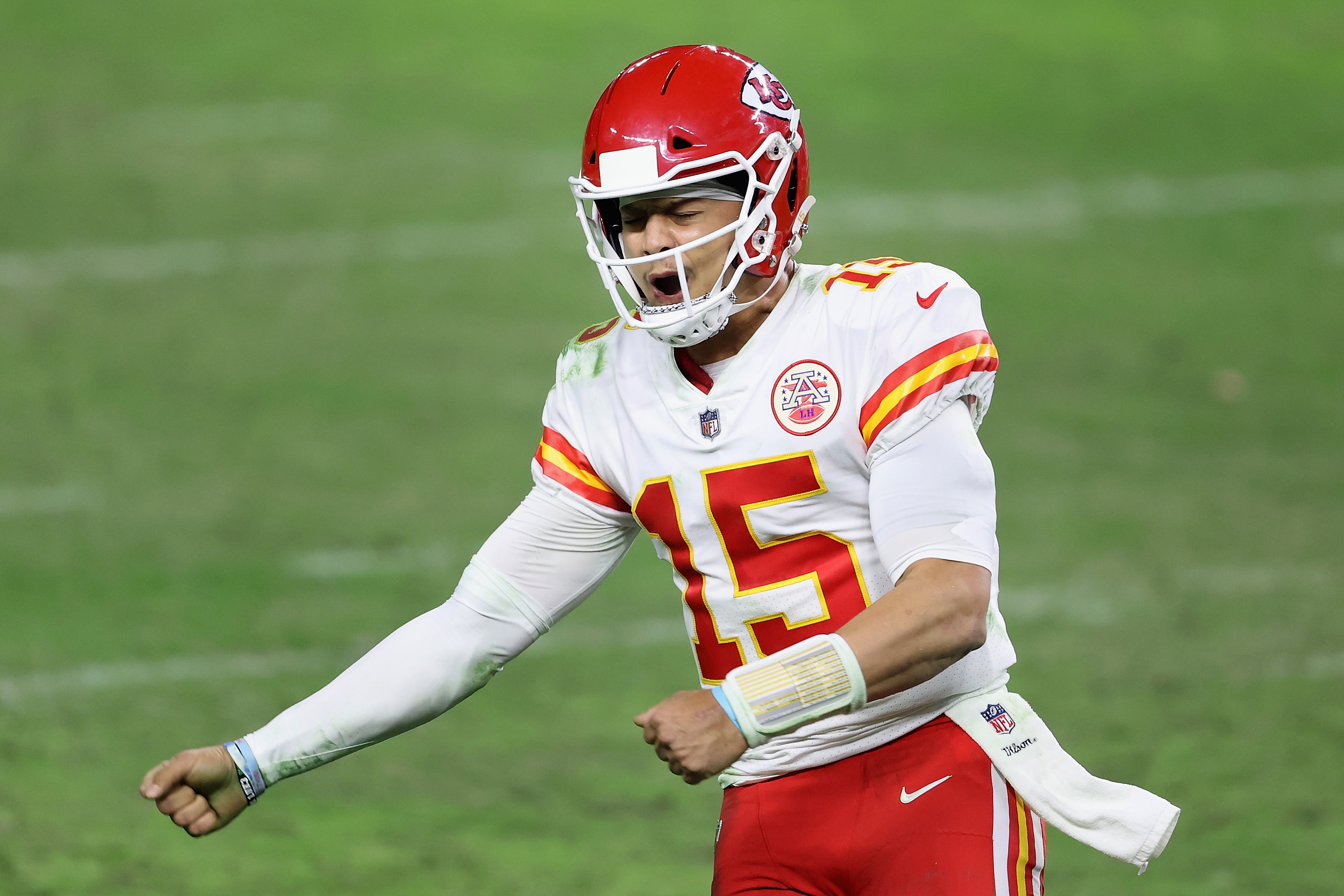 RELATED: Patrick Mahomes Gets His Early NFL Regrets Off His Chest
Mahomes doesn't necessarily want to fill in at QB the way Wilson and Rodgers have to. That could be seen as a weakness in his position. But he has a point. With the well-oiled machine he has around him, the immense talent at all levels of the organization, why should the offense rely on pushing him into trick plays when it isn't necessary to?
The Chiefs average 31.1 points per game, according to Team Rankings. That's the best in the NFL right now. They managed that with almost no turnovers; Mahomes has mucked up just one pass the entire season in such a fashion. The one team that forced that interception and handed Mahomes his one loss of the year fell in their second meeting.
Yes, Mahomes has better tools around him than his MVP competition. But he's still an outsized influence on the outcomes of his team. The one game where he wasn't on, things fell apart. That hasn't happened again so far, and there are few indications that it will over the remainder of the season. Mahomes has a distinctly strong case for winning MVP two years in a row.