Is Pierre Gasly the Most Underrated Driver in Formula 1?
French Formula 1 driver Pierre Gasly had an impressive 2021 season with AlphaTauri. Gasly has put in the hard work to completely reinvent his racing career and now appears to have outgrown the Red Bull junior team. He has outscored the factory-backed Alpine-Renault team and come within five points of beating Daniel Ricciardo in the championship standings.
Is Gasly's reinvention enough to convince a top team that he is a championship contender?
This is why the Frenchman is the most underrated driver in Formula 1 and how his future might include a shot at the Formula 1 world championship.
Pierre Gasly's remarkable career reinvention
Gasly came into Formula 1 at the end of the 2017 racing season as the reigning GP2 Champion and a Red Bull Junior Program member. 2018 saw his first full season of competition with Torro Rosso, which is now named AlphaTauri, and he quickly impressed. Bahrain's fourth-place finish helped Gasly end the season in 15th position in the championship standing. 
Red Bull Racing took notice and promoted the French ace to the senior team in 2019 to partner Max Verstappen after Daniel Ricciardo left for the Renault F1 Team. Gasly struggled to match Verstappen's pace and was lapped on several occasions. During the summer break, Red Bull made the decision to demote Gasly, sending him back to Torro Rosso, and bring in Red Bull junior driver Alex Albon to replace him.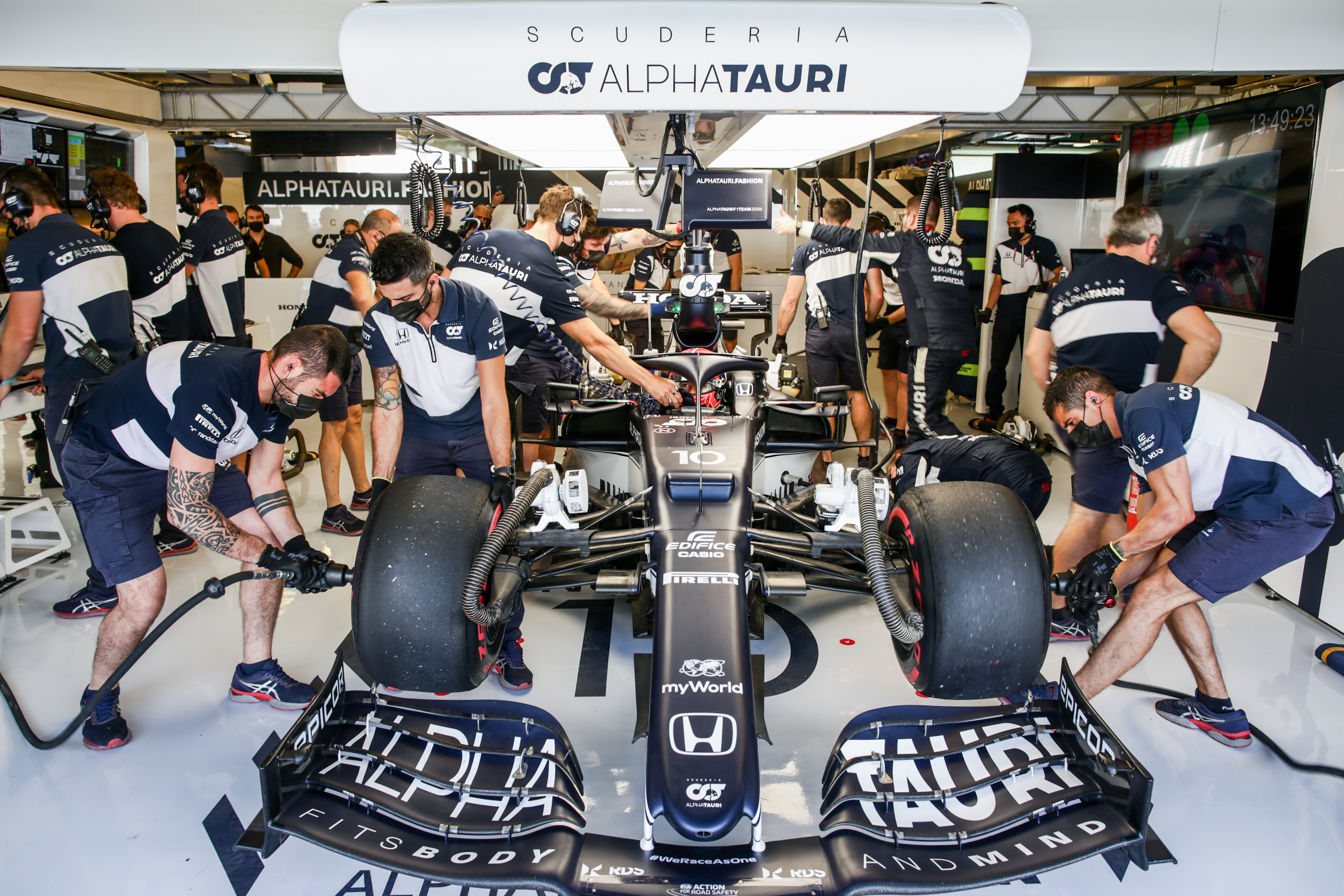 Being demoted by a top F1 team can destroy a driver's confidence and career. It is a strong message from the team that they believe the driver cannot do the job. It would have been easy for Gasly to fade away into F1 purgatory but the Frenchman decided to completely reinvent himself and his racing career.
2020 was a break-out year for Gasly, as he earned his first win at the Italian Grand Prix in Monza. This lifted his confidence and championship standings, elevating him to the 10th spot at the end of the year.
2021 saw the arrival of the much-hyped Yuki Tsunoda to the AlphaTauri team. Gasly has had the measure of his teammate all season, and by comparison, has looked to be in a completely different league. A podium finish in Azerbaijan along with strong finishes all season saw Gasly earn 110 points and finish in the ninth spot in the championship. His best season to date, and made all the more impressive by comparison to his dismal 2019 season.
Pierre Gasly impresses against his teammate and a tough midfield group
The very first thing any driver is compared to is his or her teammate. In 2021, that teammate is rookie Yuki Tsunoda, who charged into Formula 1 as a challenger to Gasly. Gasly, unfazed by the young rookie, promptly stamped his authority on the team this season. Gasly out qualified Tsunoda in 21 of the 22 races this season and outscored the Japanese driver by 78 points.
Gasly also finished the season ahead of two-time Formula 1 champion Fernando Alonso and four-time champion Sebastian Vettel in the standings.  
Gasly's strength this season is his qualifying pace. He has routinely put the AlphaTauri into a strong starting position which gives him the best chance to score points and challenge for podium finishes. He has also taken on the team leader role and has helped push the AlphaTauri squad to better results. 
Gasly's qualifying pace, his ability to get the most out of the car even when the team's strategy lets him down, and his ability to step into the role of team leader and number one driver make him a compelling choice for any team. 
Where could Pierre Gasly go, and what might his future hold?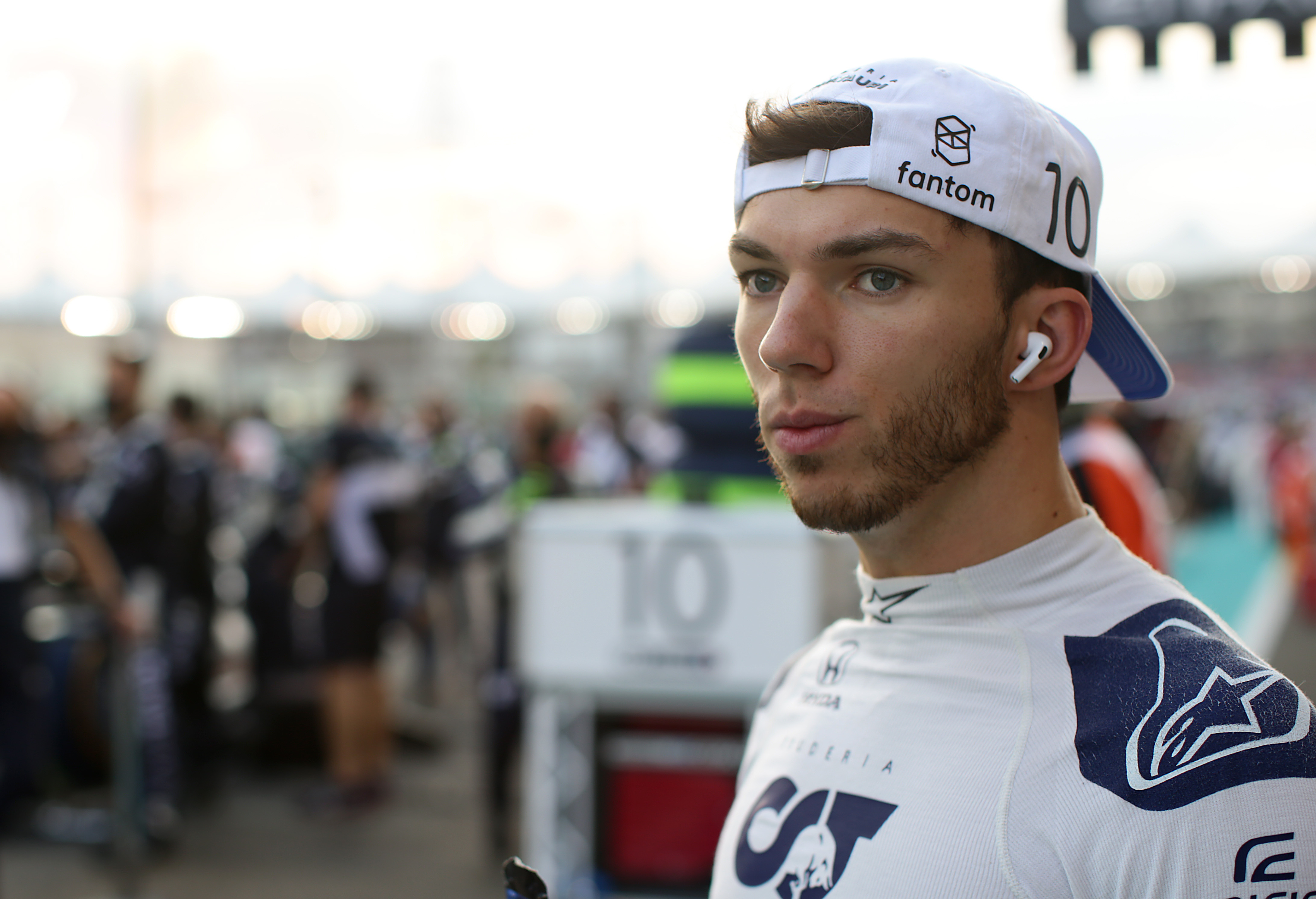 Based on the success and progress he showed in 2020 and 2021, it is a bit surprising that one of the big teams hasn't snatched him up for a race seat. One explanation could be the contract situations of the existing drivers. Another explanation could be that Gasly would need the blessing of Red Bull to leave for greener pastures. If Red Bull believes that Gasly is a future asset, they would not be eager to release him from his contract or sell that contract to another team.
Gasly has done more than enough in the past two racing seasons to justify a drive with a top team. His best chance is to return to Red Bull as Verstappen's teammate. With Sergio Perez under contract for another year, that would mean a move wouldn't happen before 2023.
"All eight guys ahead of me are the drivers running for the four best constructors. That's why it's important for me to show that if there is a free seat, I should be the obvious choice. That's what I'm trying to do."

-Pierre Gasly as quoted by GPFans
There are three other possibilities, but they depend on the actions of existing drivers. Possibility one: a move to Aston-Martin F1 Team. That would only happen if Sebastian Vettel retires or the team fires him based on his mediocre performance as of late. Possibility two: a move to McLaren as teammate to Lando Norris. If Daniel Ricciardo continues to struggle and under-perform, that could be the opening Gasly needs to take the seat. Possibility three: replace Lewis Hamilton at Mercedes when he retires. Hamilton has two more years on his contract, but he could leave the sport early if he wins his eighth title. It might also make good strategic sense for Mercedes to hire Gasly, as his knowledge of the competing Honda engine could help Mercedes develop their own.
Regardless of Pierre Gasly's potential future, he has earned a shot to drive with a top team. His determination to reinvent his career is remarkable, and his current level of performance means he is always in with a chance for a win. 2022 will be a critical year for the Frenchman, and if he can continue his run of form, he may become Formula 1's next hot property.
Related: Formula 1's Pierre Gasly Recalls Watching His Best Friend Crash and Die on the Track: 'I Was Completely Broken'