Is Robert Whittaker Ready for UFC Fight Night 175 After Recent Admission of Burnout?
The most high-level athletes will have some of the most excruciating training routines possible. For some fighters, the training may be more intense than the fights themselves. However, intense training can take a toll on a person. For Robert Whittaker, he experienced extreme burnout.
Robert Whittaker's strength of schedule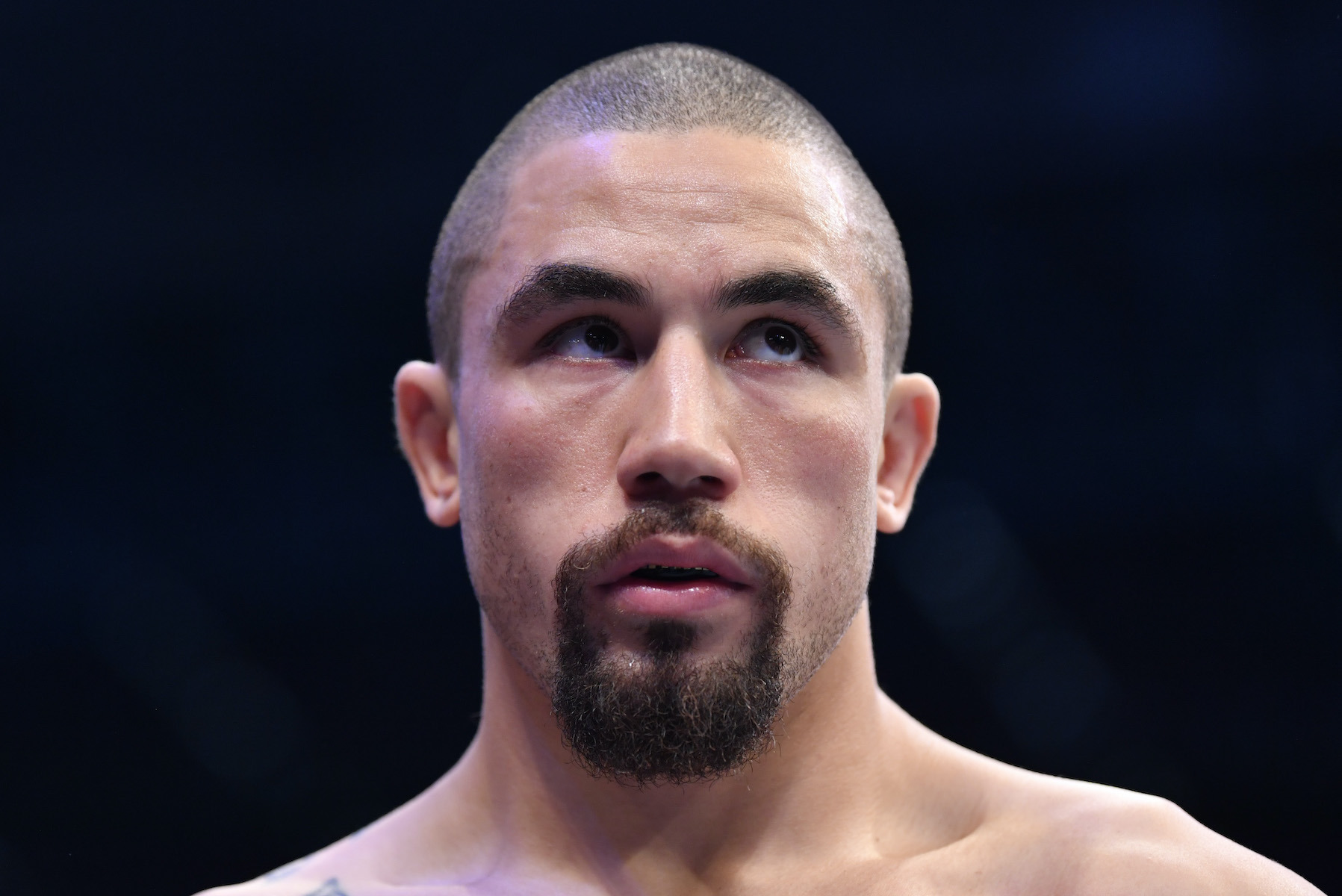 After moving up to the UFC's middleweight division, Whittaker's been on a steady rise through the ranks. Ever since 2015, he's fought twice a year, usually against better and better opponents. In 2015, he fought and beat Brad Tavares and Uriah Hall, and these wins showed the UFC that he wasn't a journeyman in the division.
In 2016, he fought and beat Rafael Natal and Derek Brunson, and with these wins, he showed the world that he can beat some tough foes. 2017 was his year though, and he started it off by beating Jacare Souza and he ended it by winning the interim title after beating Yoel Romero. After Georges. St. Pierre's retired, he became the real champ. UFC fans thought that the next few years would be dominated by him.
Instead, Whittaker battled illnesses multiple times before finally fighting and beating Romero in a rematch. After suffering even more health setbacks, he fought and lost to Israel Adesanya. This was the first time he had lost in the division, but he's lost before. Fans thought that he'd make a quick rebound after this defeat, but instead, he went MIA from the world.
Too much training burned him out
Like The Daily Telegraph wrote, the intense level of training that he needed to fight the best of the best ultimately wore him down. He was scheduled to fight Jared Cannonier in March 2020, but he pulled out of the fight while he was training for it. Like he revealed to The Daily Telegraph, it was Christmas 2019, and he was doing what he had always done on Sunday mornings.
He was doing laps up and down the Wanda dunes when, half-way up the dune, he realized that it was Christmas and that his priorities weren't in the right place. He realized that he was spending too much time training, and not enough time with his family. And so, he called his coaches and he told them that he's pausing everything while he gets better.
This realization on the dunes was a long time coming, too. Like he told The Daily Telegraph, he's felt burnt out before, but he always blocked those thoughts out. "You can't say 'hey, maybe I'm burnt out.' As soon as one fight is over, you have another title fight on the way," Whittaker said.
Is Robert Whittaker good to go?
However, after canceling his March fight against Cannonier, Whittaker is ready to step back into the octagon. But his opponent won't be Cannonier this time. Instead, Whittaker is poised to fight Darren Till on July 26th. They'll meet on UFC's Fight Island in Abu Dhabi.
Whittaker seems to be in good spirits. During quarantine, he's been able to spend a lot of time with his family. That's exactly what he wanted to do when he felt burned out, so there's a good chance he's recovered. That said, the only person who knows if Whittaker is mentally ready to return to the octagon is himself. Unless he's lying to himself, he's probably correct. 
If the buildup to the fight goes smoothly, then there's a good chance Whittaker will make a triumphant return. Both he and Till are good strikers, but Whittaker is a great wrestler, too. This extra weapon gives him an advantage, but anything can happen in the UFC.