Is Ryan Newman's Full-Time NASCAR Cup Series Career in the Rearview Mirror?
He could go golfing if he wanted to golf. He could go fishing, and he did with his family on Thanksgiving day. After 20 years of racing on the NASCAR premier Cup circuit, Ryan Newman could do anything he wanted to do.
What Newman wants to do is find a ride for 2022.
So far, no one wants him to.
Ryan Newman hopes his full-time NASCAR career is not over
NASCAR's Silly Season has seen several crew chiefs switch teams and drivers swap rides over the past few weeks.
Nearing 44 years old, Newman is still waiting for another opportunity.
He wants to remain competitive, but Newman became a free agent with Brad Keselowski transitioning from Penske to the rebranded RFK Racing as a partial owner and driver.
He realizes his time may be up as a full-time Cup competitor, but he's not ready to let it go.
Not yet, anyway.
"I don't know, but I hope not," Newman told cbssports.com. "… I'm not announcing any kind of retirement or anything like that. I really just, I don't have anything on paper for next year right now."
Newman wants a job next season but does not trust Next Gen cars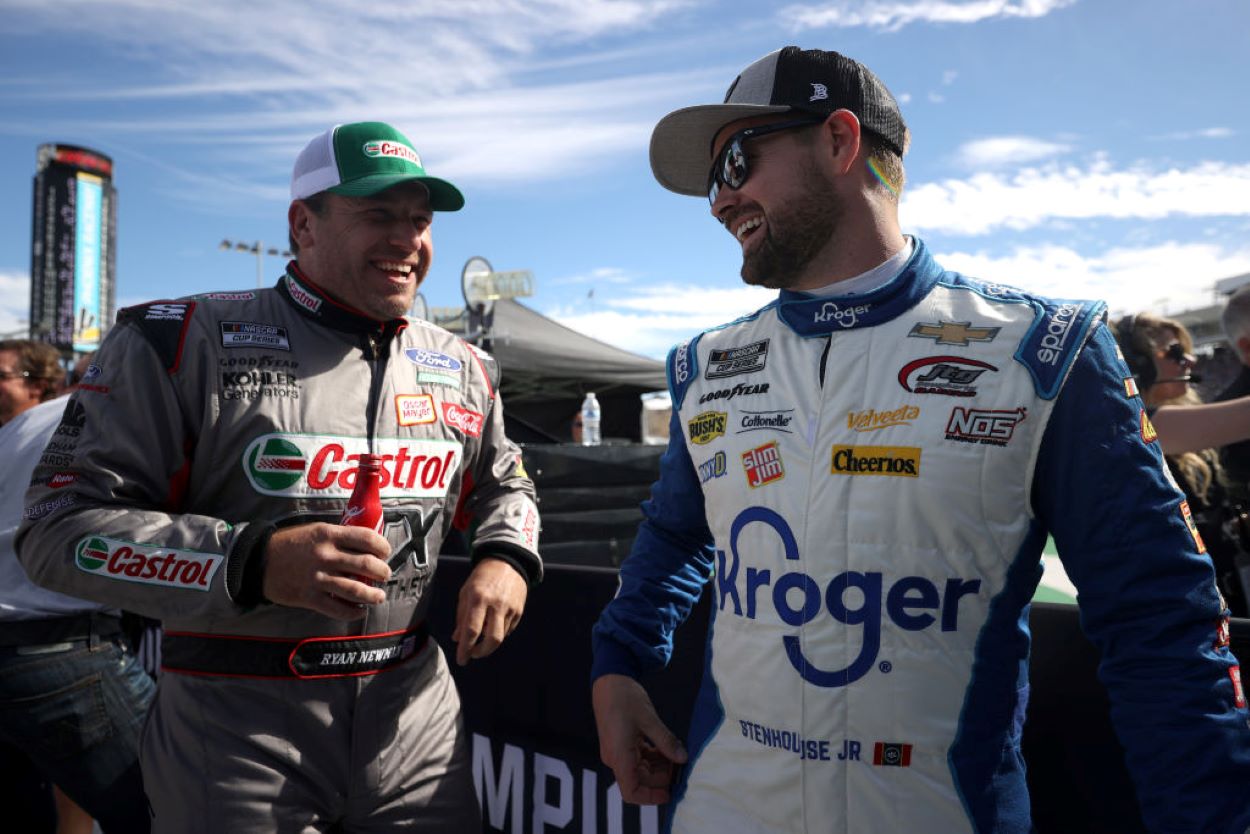 Among his 18 career wins, Newman claimed the checkered flags at the 2008 Daytona 500 and 2013 Brickyard 400. Those are two of his highlights. His lowlights include a winless streak that dates to 2017.
This season, Newman earned just two top-five finishes and five top 10s. He placed 28th in the driver standings and led just four laps, a career-low.
While Newman yearns for another opportunity in 2022, he was outspoken on safety concerns with NASCAR's Next Gen cars. He believes the new machines will be too stiff to handle appropriately and remains leery over Goodyear's new tires omitting an inner-liner.
Since his horrific crash at the 2020 Daytona 500, Newman has lobbied extensively for safer driving conditions.
"I don't, after having a career of 20-plus years, want to go to a racetrack knowing I have a 9- and 10-year-old daughter and answer to myself that I jumped into a car just for the fun of it that wasn't safe," Newman said.
Could Newman's last NASCAR race be at the site of his first?
If, indeed, Newman's career is in his rearview mirror, his last race at Phoenix Raceway on Nov. 7 would be a bit ironic.
Newman made his first Cup start at Phoenix, and his last victory developed during the spring 2017 event in the desert.
Maybe a full-time deal may be out of reach, but a return to his old garage may be a possibility. Last summer, team president Steve Newmark expressed interest in Newman serving as one of the organization's part-time drivers.
In the meantime, Newman is waiting for a better offer.