Is Terry Bradshaw a Better Actor or Football Player?
Terry Bradshaw is a broadcaster, panelist, and commentator; he's a familiar and welcome sight for NFL fans. At least, that's how younger generations mostly think of him. Sure, Bradshaw used to be an NFL player. But for decades, he's been that jovial presence on morning and late-night talk shows. For older NFL fans, Bradshaw is an indisputable legend.
The quarterback saved some of his best performances for the Super Bowl, etching his name into NFL history. Yet there's more to Bradshaw than Hall of Fame quarterback or sports commentator. He also had a run as a comic actor and still dabbles. So was Bradshaw a better actor or football player?
Why NFL fans shouldn't forget Terry Bradshaw's accomplishments
First, let's dive into the place where Bradshaw made his name: as the legendary QB for the Pittsburgh Steelers from 1970 to 1983. According to Liveabout, he was picked first overall thanks to a quirky draft rule. The Steelers shared their awful 1-13 record with the Chicago Bears, leaving the first overall pick up to a coin flip. Fate sent Bradshaw to Pittsburgh.
After a slow start over several shaky seasons, Bradshaw grew into a formidable veteran QB. He led the Steelers to eight AFC Central championships and four Super Bowl wins. The Pro Football Hall of Fame enshrines his greatest accomplishment: a habit of transforming into the best QB in the league whenever he played in the biggest NFL game of the year. He threw for 932 yards and 9 touchdowns across his four appearances, winning each. When he retired in 1983, it was an all-time record.
Bradshaw's lovably goofy run as an actor
Before Bradshaw was even done in the NFL, he started working in Hollywood. His instantly recognizable, chiseled face made him a great casting choice despite his lack of experience. His IMDb page reveals that every few years, he dips right back into this side hustle, appearing in movies and sitcoms as recently as this year's Last Man Standing cameo. He isn't primarily an actor, of course, but it's a hobby that doubles as a decent income stream.
The ex-QB's favorite acting role goes back to the first years of his career. He told NFL.com that he was absolutely starstruck by sharing screen time with Burt Reynolds. His favorite actor overall was William Powell, of The Thin Man fame, but Bradshaw's vibe matched with comic roles so he wasn't able to emulate his idol.
The quirky habit that keeps Bradshaw balanced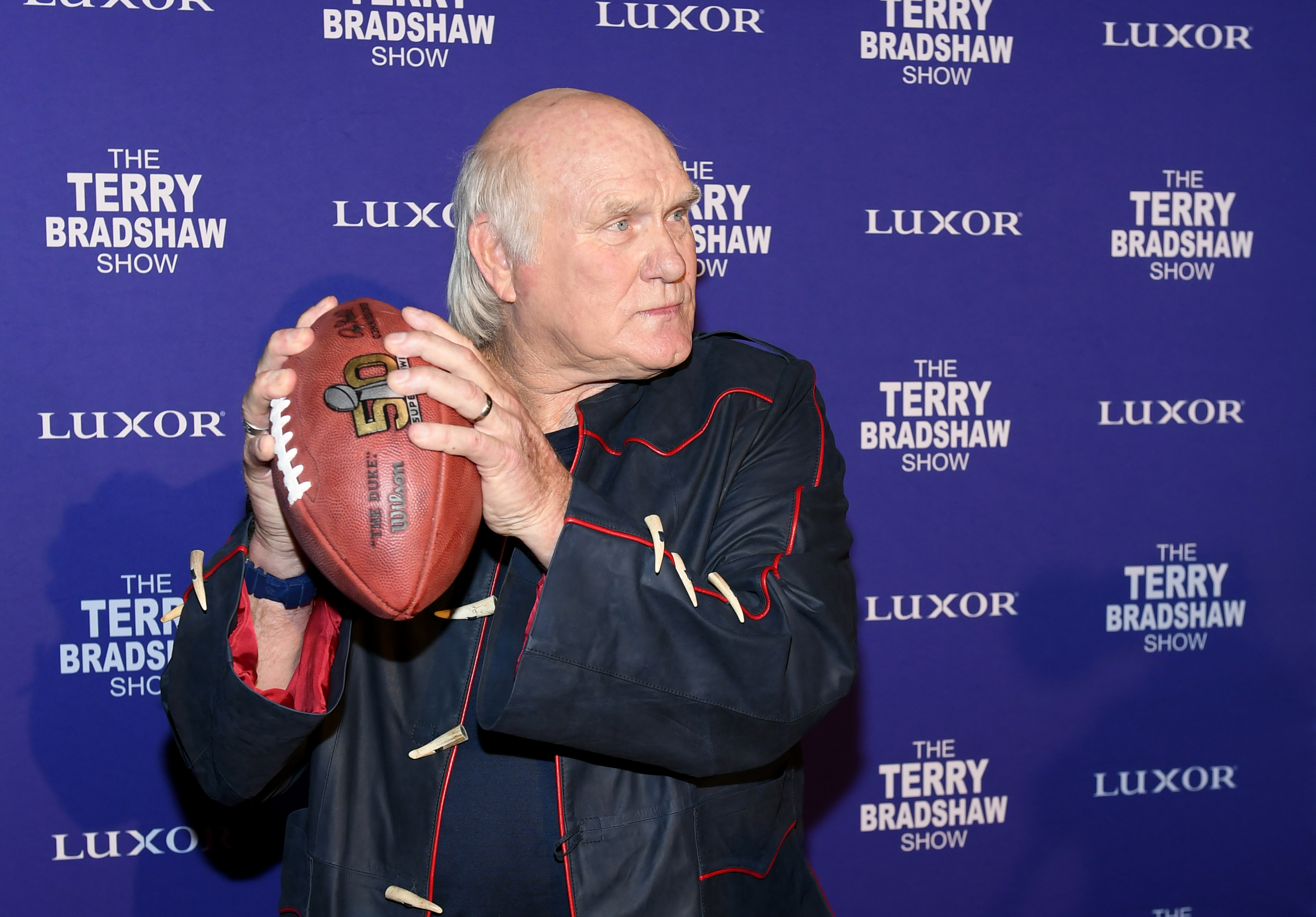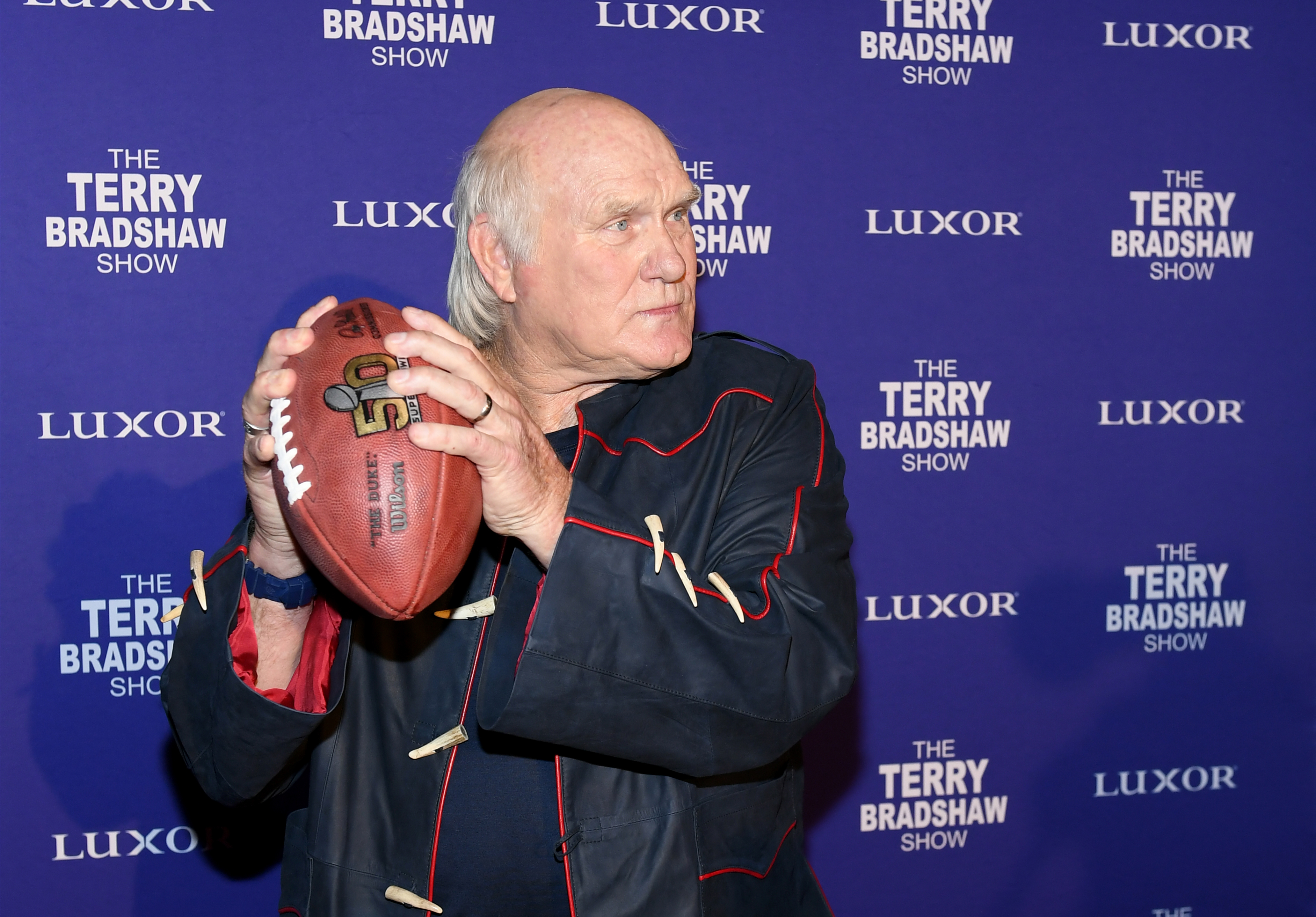 Bradshaw revealed quite a bit about his personal life in a heartwarming, funny interview with US Weekly. Among other things, he professes his love for eighties music, which persists to this day — interesting for a player who hit his stride in the 1970s! Much of the piece steers toward his life with his wife, Tammy, who he married in 2014, according to the Post-Gazette.
She brings him coffee and a bowl of oatmeal on all his days off, which he's very thankful for. But it's Mondays that he truly relishes. He goes full-on lazy mode, spending the entire day in bed with his wife watching old movies. One can imagine there's a great deal of classics in there, noir in particular given his favorite actors. For a guy who spends so much of the fall on the road, it's a welcome and deserved respite.