Is the Dual-Threat Quarterback Fad Dying in the NFL?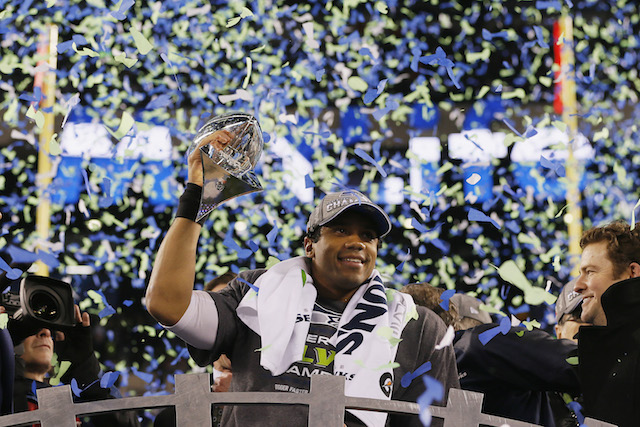 When Russell Wilson led the Seattle Seahawks to a victory in Super Bowl XLVIII, he was the first dual-threat quarterback to lead his team to a Super Bowl title since Steve Young guided the San Francisco 49ers to a win in Super Bowl XXIX. Of course, there is still the argument that the Seahawks' defense led them to their championship more so than Wilson. Regardless of anyone's opinion on that matter, Wilson has a Super Bowl ring on his hand after only two full seasons in the NFL.
Over the last decade, dual-threat quarterbacks have taken over the position at the college level, and that trend has started to carry over to the NFL in recent years. This can be attributed in large part to two main factors. The first is a lack of pro-style, pocket-passer quarterbacks available in the draft, which is directly correlated to the growing number of dual-threat quarterbacks in college.
The second is that NFL coaches are taking some of the same spread and zone-read principles that have made dual-threat quarterbacks so successful at the college level and implementing them into their NFL playbooks. Here is a look at five current starting quarterbacks who are considered to be true dual threats in the NFL.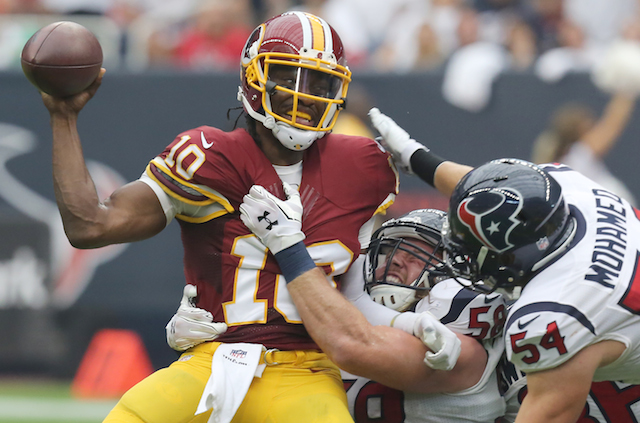 Current starting dual-threat NFL quarterbacks
Michael Vick, New York Jets
Russell Wilson, Seattle Seahawks
Colin Kaepernick, San Francisco 49ers
Cam Newton, Carolina Panthers
Robert Griffin III, Washington Redskins
The combined records of the teams that these five dual-threat quarterbacks start for is 19-27-1. That comes out to a winning percentage of only .415. Only one of the quarterbacks, Wilson, plays for a team that is currently projected to make the 2014 playoffs, with Kaepernick being the only other who appears to have a chance at playing in the postseason. Griffin is seemingly playing for is job in Washington, Vick is trying to help the Jets avoid landing the top pick in the 2015 NFL Draft, and Newton is trying to keep the Panthers competitive in a tremendously weak NFC South.
Griffin has been battling injuries for nearly his entirely professional career, and the same can be said for Vick. Likewise, Newton has been dealing with his fair share of ailments in 2014. These three take substantially more hits than Wilson or Kaepernick, but neither Wilson nor Kaepernick have been able to avoid the extra pounding that dual-threat quarterbacks take when they leave the pocket and run the ball. The fact of the matter is that dual-threat quarterbacks are exposing themselves to take multiple punishing hits when they use their legs to make plays, a problem that simply isn't relevant with pocket-passers.
All five of these quarterbacks have had one or more stretches of tremendous success at various points in their careers. In 2014, they have all been wildly inconsistent. Kaepernick and Wilson have looked brilliant at times, but they have also looked flat-out dreadful at times. The common denominator with each and every one of them is a clear lack of comfort from within the pocket. That's not saying they are incapable of playing from within the pocket, but each of them have proven on several occasions that they are far more effective when they can use their athleticism and make plays outside of the pocket.
Probably the biggest cause for the inconsistent play of this group is that defensive coaches around the league have seen enough film and had enough time to develop schemes that can take away what they do best and force them to work from the pocket, something none of them have proven to be capable of over the long term.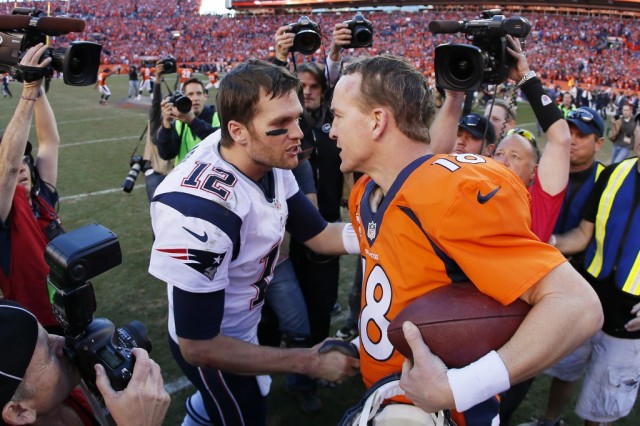 Pocket-passers rule the game
If football fans were skeptical about whether pocket-passers were becoming a thing of the past, they need to look no further than the current league standings.
NFC standings
Arizona Cardinals (8-1)
Detroit Lions (7-2)
Philadelphia Eagles (7-2)
New Orleans Saints (4-5)
Dallas Cowboys (7-3)
Seattle Seahawks (6-3)
AFC standings
New England Patriots (7-2)
Denver Broncos (7-2)
Indianapolis Colts (6-3)
Cleveland Browns (6-3)
Kansas City Chiefs (6-3)
Cincinnati Bengals (5-3-1)
Only one of the teams currently in playoff position — the Seattle Seahawks — has a dual-threat quarterback leading their offense. The Seahawks are currently ahead of the Green Bay Packers in the standings for the sixth and final playoff spot in the NFC due to a head-to-head tiebreaker. However, judging by their play as of late, not too many people who closely follow the sport would suggest that the Seahawks will finish the year with a better record than the Packers. If the final playoff spot comes down to a team led by Aaron Rodgers and a team lead by Wilson, my money would be on the Rodgers-led team every time.
NFL defenses are catching up with the zone-read and have always had an answer for scrambling quarterbacks. Sure, they will have days where they seem unstoppable, but history has shown that he quarterback position is ruled by pocket-passers, and there is years' worth of evidence that would suggest that will never change.