Is the World Ready for 'Tiger Woods: Bad Golfer'?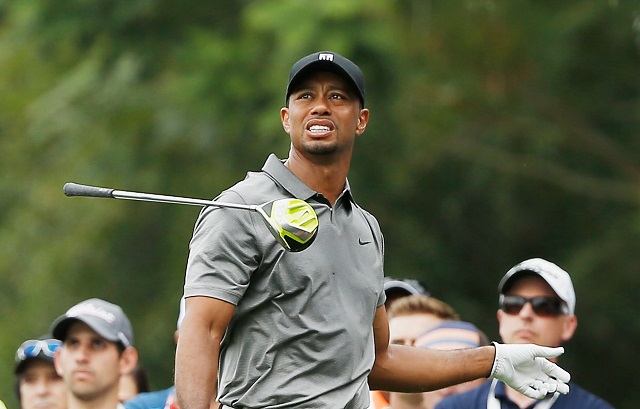 Tiger Woods is playing golf again. At least, that's what he's doing on paper — coming back from another professional hiatus after his last attempt, at the British Open went poorly. This time, Woods is making his return playing at the Hero World Challenge, and made headlines before the tournament began with the news that he was signing a massive sponsorship deal with Hero MotorCorp, who took over the title of Wood's annual event along with the news.
The insinuation, of course, was that Tiger was back — abetted by the fact that his return was going to be at his own tournament, held at the Isleworth Gold and Country Club — and this was good, because Tiger is still the most famous golfer on the planet. The only snag in his return is the fact that he's playing badly. Quite badly. So badly he's in last place, as of this writing. And we don't think anyone's all that ready to cope with it.
"An opening-round 77 that included some of the worst short-game play we've ever seen from the 14-time major champion was certainly not the way Woods wanted to return to competitive golf after what has been a lost year," wrote Bob Herrig in a story detailing Tiger's problems. And he gets bonus points for knocking the obvious out of the park: A 77 is bad news bears for a professional golfer that wants to win. That round's disappointment puts him exactly 10 points behind first place Heinrik Stenson — not exactly prime pole position. So now what? What happens if Tiger Woods isn't "Tiger Woods" anymore? Where does he stand in golf's history?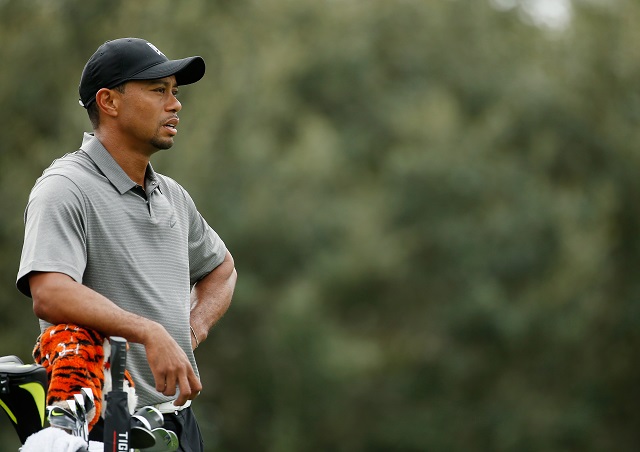 Well, first and most obviously, Tiger will have failed to break Jack Nicklaus's record of 19 major victories. Right now, Woods is sitting at a comfortable second with 14, three wins about third place and with no one looking to unseat his historical position of "runner up." More importantly, he will go down as the only golfer in history (so far) to have completed the Tiger Slam, a feat accomplished by winning four majors in a row. While it's harder to quantify, he'll also go down as the biggest household name the sport has ever seen.
It's also possible that this is just a fluky round, and that Woods will go on to prove this entire piece completely and utterly wrong by Tiger Slamming his way back into discussions about winning 19 majors. After being sidelined with injuries, Tiger is now playing pain-free for the first time in months, and even "Tiger Woods: Bad Golfer" is exponentially better than the average person taking in a quick 18 on a Sunday morning. But still, a 77 at his own tournament? We're all going to have to adjust to talking about his accomplishments in the past tense anyway, so we might as well get in some practice.