Is There Any Hope Left for the Modern NFL Running Back?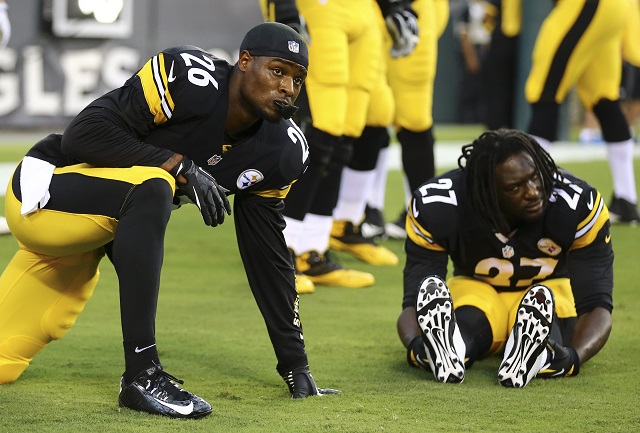 There may not have been an NFL player with more extreme highs and lows in the course of his career than former Pittsburgh Steeler LeGarrette Blount. After a sterling showing with the Oregon Ducks, Blount went undrafted after declaring in 2010, a fate partially determined after he was involved in a fight with players and fans after an Oregon game against Boise State, wonderfully detailed in Charles P. Pierce's story about the running back from this January as a situation where "it wasn't just that LeGarrette Blount threw a punch. It was that he threw an unforgettable punch. Hout went down like a sack of bananas and, within days, every drone in every cubicle in every office in America had seen what LeGarrette Blount had done. He was defined in a million minds. He was worse than immortal. He was reiterated, over and over again."
That piece, of course, was written after Blount ran for over 160 yards and four touchdowns in a playoff game against the Indianapolis Colts. It was to be his signature game with New England, and he parlayed that success into a two-year deal with the Pittsburgh Steelers. A deal that came to a close this week, as he was waived by the team after leaving their game against the Titans early, apparently upset at his lack of playing time.
We can see the logic from both sides, or at least the emotions, but the decisiveness from the Steelers speaks to the relative unimportance of the running back in today's NFL, even one with as much latent talent (or at least, knack for explosive games) as Blount. Let's look at that in particular as it relates to the Steelers as well as the Cleveland Browns, who also released a free agent running back this week.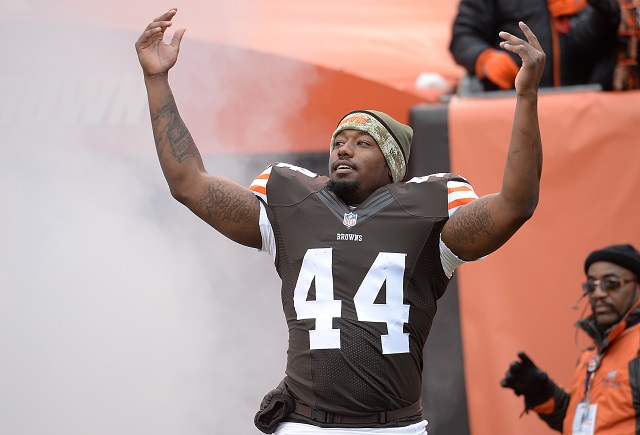 Consider Ben Tate, who laid his claim to fame as a more than capable backup for Arian Foster. Tate, who used his excellent play with Houston to sign a two-year deal with the Cleveland Browns, was released this week after making just six starts with the team — in spite of the fact that he'd had at least one tremendous game against the Titans, running for well over 100 yards on just 22 carries. Then again, in the rest of his season Tate had just hit 90 yards on 53 combined carries, so there was evidence that the game was as much of a one-off as it was something they could expect regularly. On the other hand, who else do they have on the Browns roster? Let's examine what happened to the depth chart for both teams after the waivers.
For Pittsburgh, it's clear that they're all in on Le'Veon Bell, since they have essentially no one else behind him (and we say that as fans of Dri Archer). They cut ties with Blount because they're not all that dependent on the running game, despite their franchise's historical reputation, and because he had the temerity — or whatever knee-jerk sports talk radio buzzword you want to use (insolence might be a fun one) — to bail on the team during a Monday Night Football broadcast. Teams take that sort of thing very seriously, and we're not sure Blount would have been waived had he simply waited to air his grievances to the staff in private.
As to the Browns, well, they have Terrance West and Isaiah Crowell. Not exactly known commodities. Tate's release caps off what has been a disappointing year for NFL running backs, particularly veteran players on new deals: to wit, Jacksonville, Oakland, both New York franchises, San Diego, and Miami are all dealing with underperforming backs, despite their team-friendly contracts. The game just isn't about the run anymore, and the massively depressed market for solid, mid-tier backs displays that.