Is This the 1 Reason Cris Carter Got so Mad at Fox That They Fired Him?
Since retiring from the NFL, Hall of Famer Cris Carter has made a solid post-career move with his involvement in the sports media. He has transitioned into being a staple on that end of things well over the last decade, which has seen him work at some of the biggest sports media companies. However, Carter is now out at his previous venture with Fox Sports in a surprising manner, but there may be much more to the entire situation.
Cris Carter's career with Fox Sports
Before making the leap over to Fox Sports nearly three years ago, he had been with ESPN since 2008 as he appeared as a variety of programs as a studio analyst, which included Sunday NFL Countdown and Monday Night Countdown.
Carter made the major decision to join Fox Sports back in December 2016, where he quickly latched on a number of Fox Sports 1 daily studio shows to provide his insight and analysis. It wasn't long after that he teamed up with Nick Wright and Jenna Wolfe to co-host "First Things First," a morning debate show.
He had become a staple in Fox Sports morning national broadcast that began in September 2017. However, things had hit a bit of a bump over the last couple of weeks that has led to his departure from the program and company altogether.
Cris Carter angered over one thing at FS1
Over the last two-plus years, Carter had solidified himself as one of the faces of the Fox Sports broadcast team.
All that seemingly went sideways over the last week as the company suspended him on Oct. 30, but it has now catapulted things towards him being let go on Thursday morning. According to Michael McCarthy of Front Office Sports, Carter was angered by not being included in Fox's "Thursday Night Football" pregame coverage this season.
Instead of choosing to add him to the crew, the company elected to fly Los Angeles-based Hall of Fame tight end Tony Gonzalez while also bringing aboard former Patriots star tight end Rob Gronkowski. All of that led to a major blow-up between Carter and the executives at FS1.
The entire matter had likely reached a breaking point where things couldn't be put back together between both sides. The Hall of Famer is now out of a gig with the company that could see former NFL defensive lineman Chris Canty be his replacement on "First Things First," alongside Wright and Wolfe moving forward.
What's next for Cris Carter?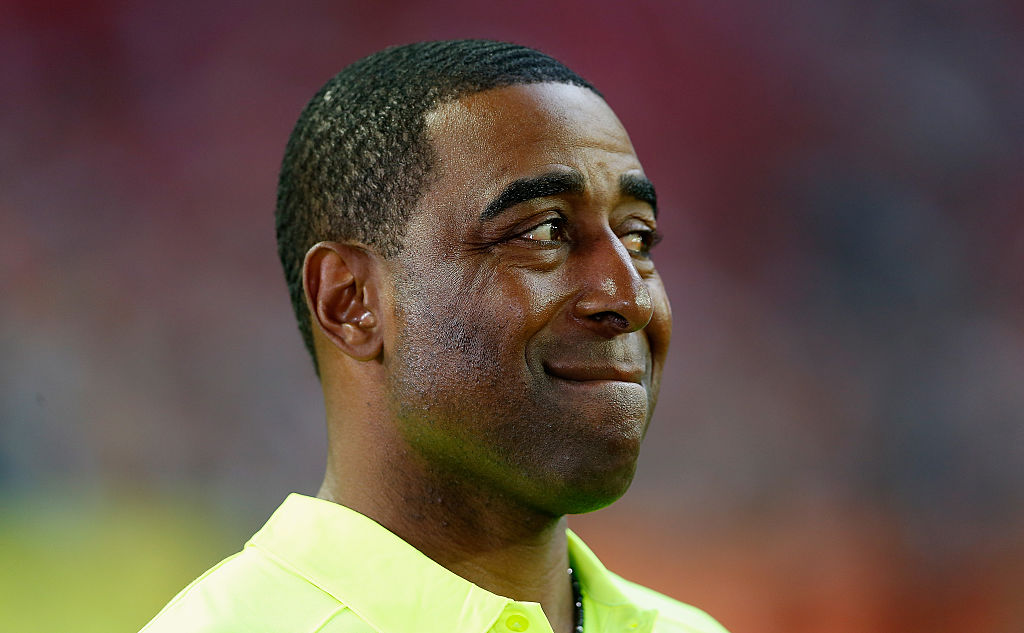 Carter is now out of a job for a second significant sports media corporation, with much still up in the air about what will lie ahead of him.
There will be an immediate outside connection towards a possible gig with the NFL Network since many former players have worked for the company. He has many relationships with on-air personalities and former colleagues that could lead to him working things out.
However, it's extremely early in the entire process that will likely take some time to fizzle out first before he finds his next stop. There is no rush in this process as there could be a few different opportunities that could present themselves to him, given his experience in the business as an analyst and expertise behind having played in the league.
It's undoubtedly a fluid situation for Carter as he sorts out his next move following a disappointing close to his tenure with Fox Sports. Only time will tell what lies ahead of him in his sports broadcasting career.