Is Tiger Tarnishing His Legacy or Resurrecting His Career at Augusta?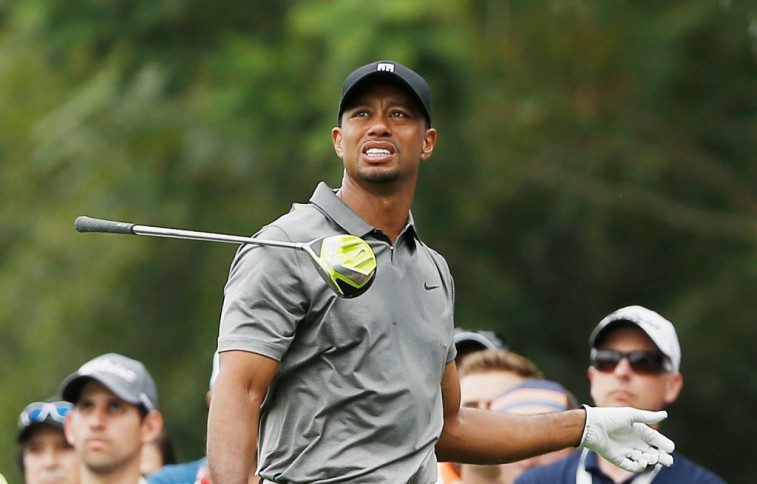 Tigers Woods is ready to go after another green jacket. Or so he says. On Friday, the former world No. 1 took to his website to let the public know that he would be participating in the historic tournament.
"I'm playing in the Masters," Woods said. "It's obviously very important to me, and I want to be there.
"I've worked a lot on my game and I'm looking forward to competing. I'm excited to get to Augusta and I appreciate everyone's support."
This will be the first competitive golf for Woods since the Farmers Insurance Open in early February. He was forced to withdraw from the event just 11 holes into the first round due to back issues. Woods had been struggling prior to the tournament, but his early exit was further proof that something is seriously wrong with his game.
Now just nine weeks removed from the sport, it would seem that Woods feels much more confident on the course. Woods's agent, Mark Steinberg, spoke with ESPN on Friday about his client's decision to compete at Augusta National:
He's said all along he's going to come back when he feels comfortable. He gave me a call today and said I'm going to play next week. He makes firm decisions. There was no debating or going back and forth. Only he could determine when he would come back. This was going to be completely 100 percent his decision.
There appears to be no stopping Woods once he's made up his mind. We just wonder if he's choosing to play at Augusta National for the right reasons. If he's not truly ready to go, and his game reflects that, then there might be no coming back from it.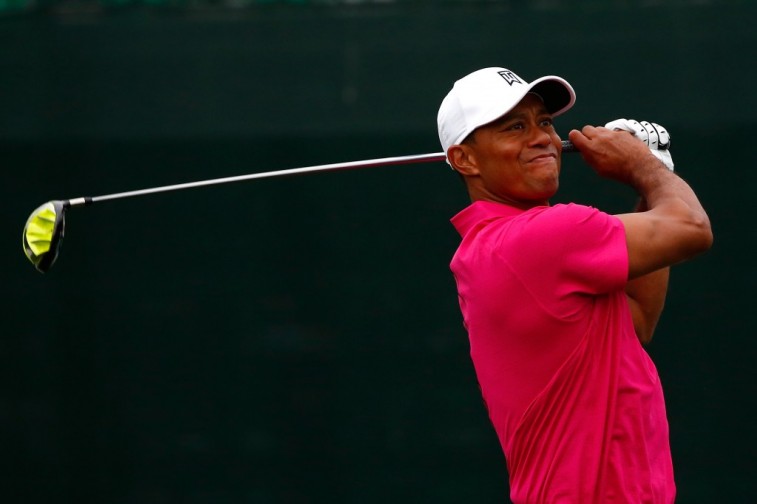 Woods was well aware that his play wasn't up to course, which is why he decided to step away from golf on February 11.
"Right now, I need a lot of work on my game, and to still spend time with the people that are important to me," Woods said on his website. "My play, and scores, are not acceptable for tournament golf…
"Like I've said, I enter a tournament to compete at the highest level, and when I think I'm ready, I'll be back," he said. "I am committed to getting back to the pinnacle of my game."
We haven't seen the pinnacle of Tiger's game in quite some time, and that's why we're a bit surprised to learn he's opting to come back so soon. Nine weeks away from the sport seems like a long hiatus, but not with the way he had been playing. Woods's back may have forced him out of recent tournaments, but it's his head that's held him back for a while now.
Woods used to have a mental edge over the rest of the field. Besides his strength and ability to play himself out of trouble, it was his biggest asset. That's no longer the case: players no longer truly fear Woods. If he hasn't fixed that aspect of his game, then it won't matter if his body is at a hundred percent.
And if the whispers regarding his "Masters tuneup" are any indication, Woods doesn't appear to have it all figured out.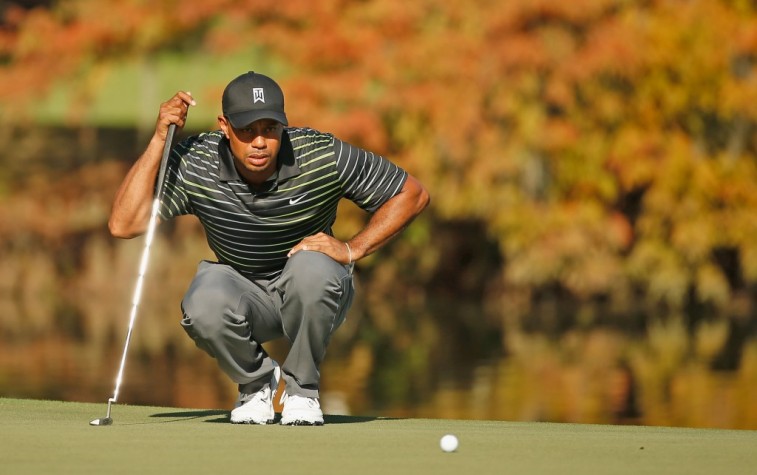 Woods played his first practice round at Augusta National on Tuesday, and according to sources, the results were mixed. Golfweek reported that despite shooting a 2 over 74, with five birdies, Woods also had several indifferent chips on the day.
A majority of polled touring pros may still believe that Woods has what it takes to eventually capture his 15th major, but the aforementioned inconsistent play will not be good enough to help him win the upcoming Masters.
There's no denying that Woods is one of the most competitive athletes on the planet. It had to have eaten him up that he couldn't play in last year's event. He loves the Masters and he's always played well at this particular major. The four green jackets hanging in his closest should serve as proof of that. But pride is a powerful thing, and that just might be the driving force here.
If Woods were to somehow come out and blow away the field at Augusta, then what a comeback story that would be. He could add to his collection of majors, get his career back on track, and do it all on one of golf's biggest stages. That would be the ideal situation. And yet, we should all be prepared for the possibility that this will not have a fairytale ending.
The game of golf is easily more exciting when Woods is part of the field. Even if he's not playing well, Woods is the biggest draw in the sport, and the energy is simply different when he's playing in a tournament.
There is no tournament in golf quite like the Masters. Woods may be determined to compete in the event, but is he returning too soon? Perhaps he's truly ready to go. That would be fantastic for the sport. But if he's not prepared to play, then it's Woods's legacy that will take the biggest hit. Should that happen, he'll have no one to blame but himself.