Is Tiger Woods Still the World's Highest-Paid Golfer?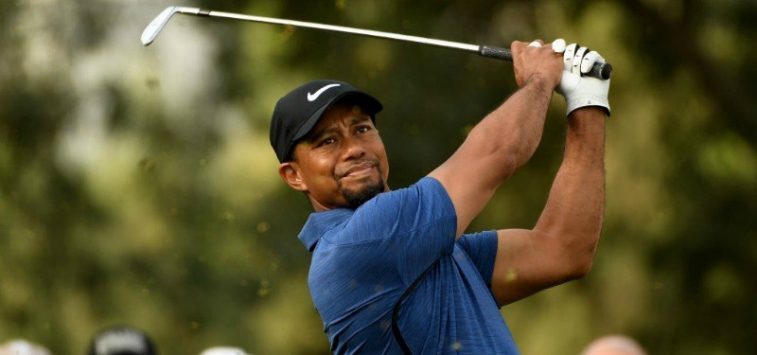 Tiger Woods is one of the most famous and successful golfers in the world, but he hasn't won a major since 2008 so is he still the richest?
In 1997, Woods became a household name when he won the Masters by a record 12 strokes. At 21, he was the youngest golfer ever to wear the green jacket and that was just the beginning of his dominance.
His performance in the final round of that tournament was watched by a television audience of 44 million and earned him $468,000, which was the most awarded to a Masters' champion at the time. It was clear to everyone then that they were witnessing greatness and it continued right into the 2000s.
Woods ended up winning at the Masters three more times in 2001, 2002, and 2005. His four green jackets tie him with Arnold Palmer for second-most all time. Jack Nicklaus has the most with six. In all, Woods has won 14 professional major tournaments, more than 70 PGA Tour events, and was ranked No. 1 more consecutive weeks than any other player in golf history. He seemed like an unstoppable force who was on top of the world, but that changed in November 2009.
It was reported that the golfer and his wife at the time, Elin Nordegren, had a falling out on Thanksgiving after she discovered that he had been cheating on her. She reportedly chased him out of their mansion wielding a golf club and Woods hit a fire hydrant with his Cadillac Escalade trying to flee their home. The rest of the world soon learned about the athlete's infidelity and he took a hiatus from the sport for several months.
"I thought I could get away with whatever I wanted to," Woods stated during a public apology. "I felt that I had worked hard my entire life and deserved to enjoy all the temptations around me. I felt I was entitled. Thanks to money and fame, I didn't have far — didn't have to go far to find them. I was wrong. I was foolish."
Woods and Nordegren divorced in 2010 but his reputation took a hit and companies such as Accenture, AT&T, and General Motors ended partnerships with him. However, one of his biggest sponsors, Nike, continued to support him.
Woods' last major championship win was the U.S. Open in 2008 at Torrey Pines, but he's made a comeback in the sport he once ruled and still remains the world's highest-paid golfer. He has an estimated net worth of $760 million. That fortune didn't all come from his success on the golf course though. Woods' endorsement deals over the years largely contributed to that sum. According to Forbes, he over made $43 million between June 2017 and June 2018.
Behind Woods, taking the No. 2 spot as the world's highest-paid golfer is Phil Mickelson who earned $41.3 million in 2017. He raked in around $37 million of that with his endorsement deals. Rounding out the top three is Jordan Spieth who is the third highest-paid golfer in the world. He's had some lucrative endorsement deals as well with companies such as Under Armour, Coca-Cola, and Rolex.