Is Tom Brady to Blame for the Patriots' Offensive Struggles?
Put yourself in the shoes of an NFL quarterback for a team that's both A) the defending champion and B) 10-2. You'd probably be pretty happy, wouldn't you? That's exactly the situation Tom Brady of the New England Patriots finds himself in, yet he doesn't seem too thrilled with the way the team's season is going offensively.
Who is to blame for the Patriots' perceived offensive struggles this season? Some evidence may point to Tom Terrific himself.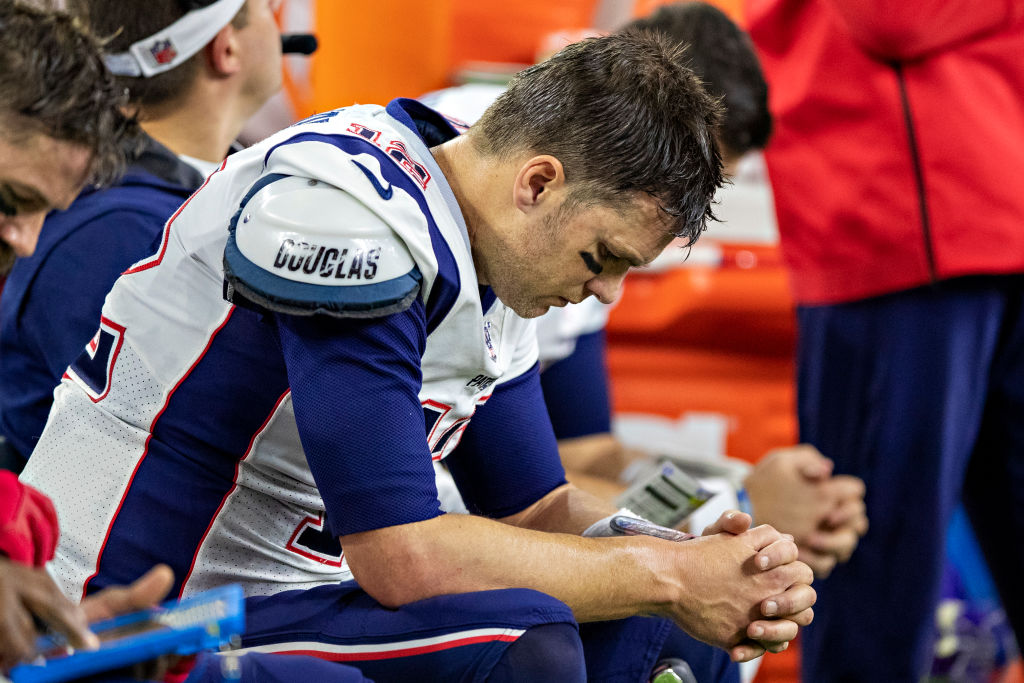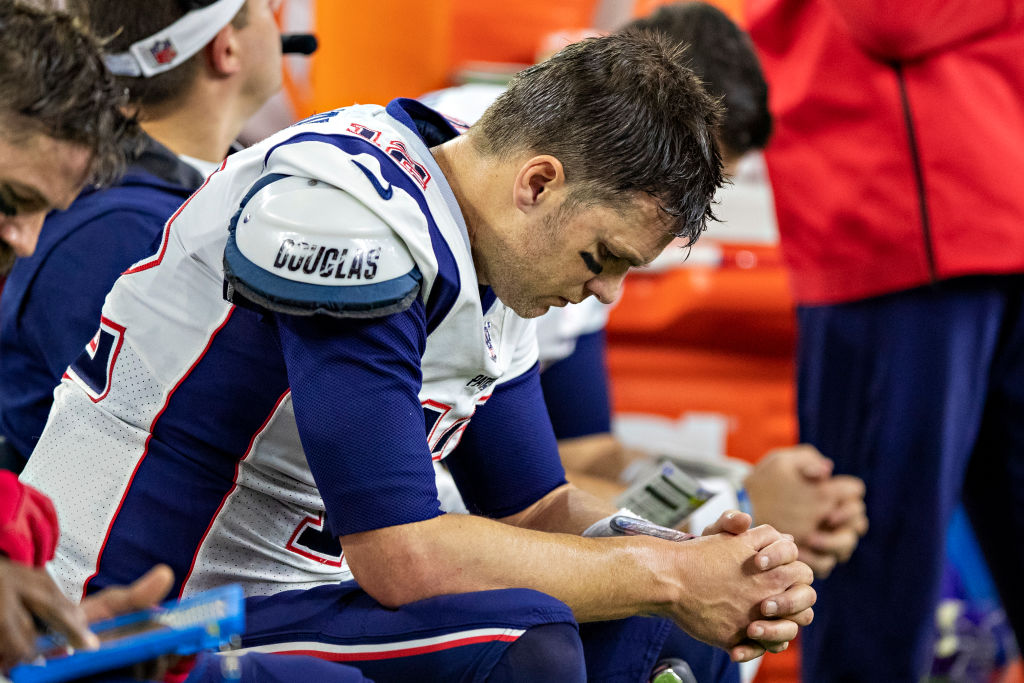 Tom Brady and the New England Patriots 2019 season so far
Through 12 games in 2019, the Patriots are 10-2. Their only losses came at the hands of the Baltimore Ravens and Houston Texans. Here are the rest of their results: 
Patriots 33, Steelers 3
Patriots 43, Dolphins 0
Patriots 30, Jets 14
Patriots 16, Bills 10
Patriots 33, Redskins 7
Patriots 35, Giants 14
Patriots 33, Jets 0
Patriots 27, Browns 13
Ravens 37, Patriots 20
Patriots 17, Eagles 10
Patriots 13, Cowboys 9
Texans 28, Patriots 22
The remainder of the Patriots schedule includes the Chiefs, Bengals, Bills, and Dolphins. If you chalk the Bengals and Dolphins games up as essentially automatic wins, New England is guaranteed at least a 12-4 record. 
The New England Patriots 2019 offense so far
The Patriots have scored 300 points this season, good for fifth in the league and 27.3 points per game. While scoring isn't necessarily an issue, gaining yardage has been.
The Patriots have gained 3,881 yards, which is only 17th best in the league. The Patriots have 16 passing touchdowns (also 17th) and 13 rushing touchdowns, which puts them at fifth. 
One alarming statistic is looking at the Patriots' average drive this season. Here's what their offense is able to do and how it compares to the rest of the league:
Time: 2:38 (16th)
Points 1.91 (16th)
Yards: 28.8 (22nd)
Plays: 5.85 (15th)
While the wins keep coming, it's apparent that this isn't the high functioning Patriots offense of the past. Being the star of the team, Tom Brady is one of the first people to be questioned for these struggles.
Is Tom Brady to blame for the Patriots' offensive struggles?
One person who has not been satisfied with the Patriots' offensive production this year is Tom Brady. Despite the team defeating the Cowboys, Brady was less than thrilled following the win:
"It's just frustration with the offense; we're trying to grind them out. I'm happy we won on the road, but at the same time, I just wish we'd score more points," Brady said on "The Greg Hill Show" on sports radio WEEI. "We have to figure out how we can fix our problems as best we can…

Brady was notably dejected after the game, with his media session lasting just 1 minute, 40 seconds. He had said he was tired after playing a three-hour game, but allowed Monday morning that displeasure with the offense was part of it too."
Brady knows what it takes to play not just at a high level, but a championship level. He understands that to win in January, the Patriots will need to hit on all cylinders, and they're not doing that right now.
What also might be difficult, and what Brady might not verbalize, is that he's playing a role in the team's ineffectiveness. A glance at Brady's game logs shows he's not been quite the same player he once was. He's thrown for over 300 yards only five times. He has only 18 touchdowns with a modest passer rating.
The team also doesn't have that many weapons — beyond wide receiver Julian Edelman, there isn't anyone super dependable at a skill position that Brady can turn to. 
Brady can't play forever, and it might be Father Time is catching up to him. That doesn't mean the Patriots can't win it all, however. Their defense has been so good that being "good enough" may be good enough for them to stick it out in the postseason.