Is Tom Brady's New Contract the Biggest He's Ever Signed?
Years of taking team-friendly deals with the New England Patriots had a thrilling payoff for Tom Brady. Now the Buccaneers' newest quarterback, Brady officially signed a two-year, $50 million contract with the Buccaneers on Friday. Brady, who turns 43 in August, will receive one of his largest contracts ever as he tries taking Tampa Bay back to the postseason for the first time since 2007.
Just what does Tom Brady's contract include, and is it the largest contract he's ever signed? Now is the time to find out.
Tom Brady will cash in with the Buccaneers
Tom Brady's contract with the Tampa Bay Buccaneers is simple. Brady's base salary each of the next two seasons is $15 million. A $10 million bonus for being on the Buccaneers' roster pushes that to $25 million. Brady's contract also includes a no-trade clause and a clause that prevents him from being tagged.
Brady won't stop there. The contract contains up to $4.5 million in incentives per season, according to ESPN. Brady has the opportunity to make as much as $29.5 million in 2020.
Tom Brady's base salary with the Patriots was always low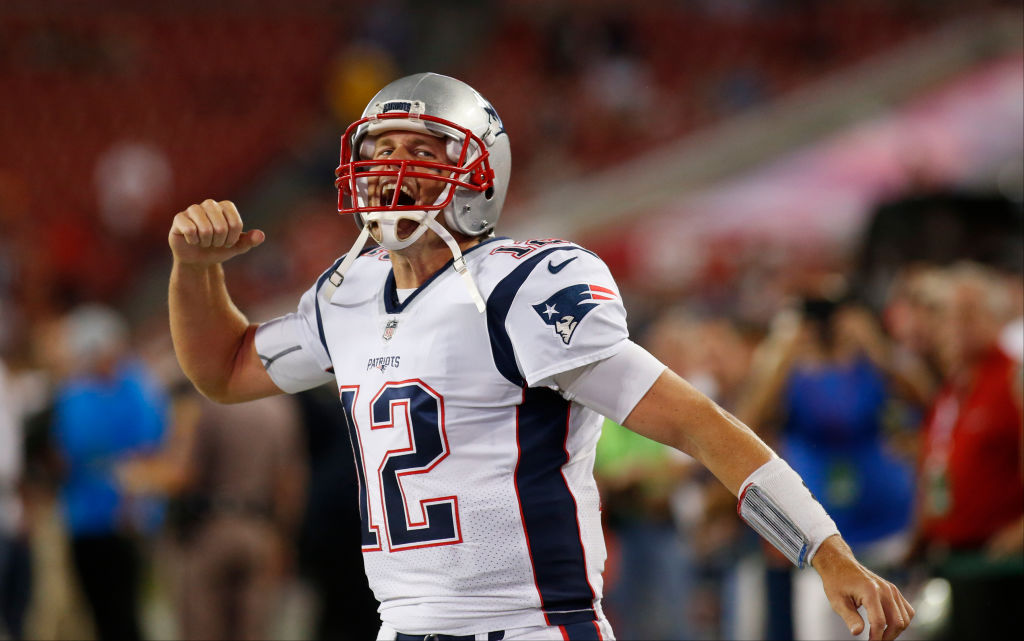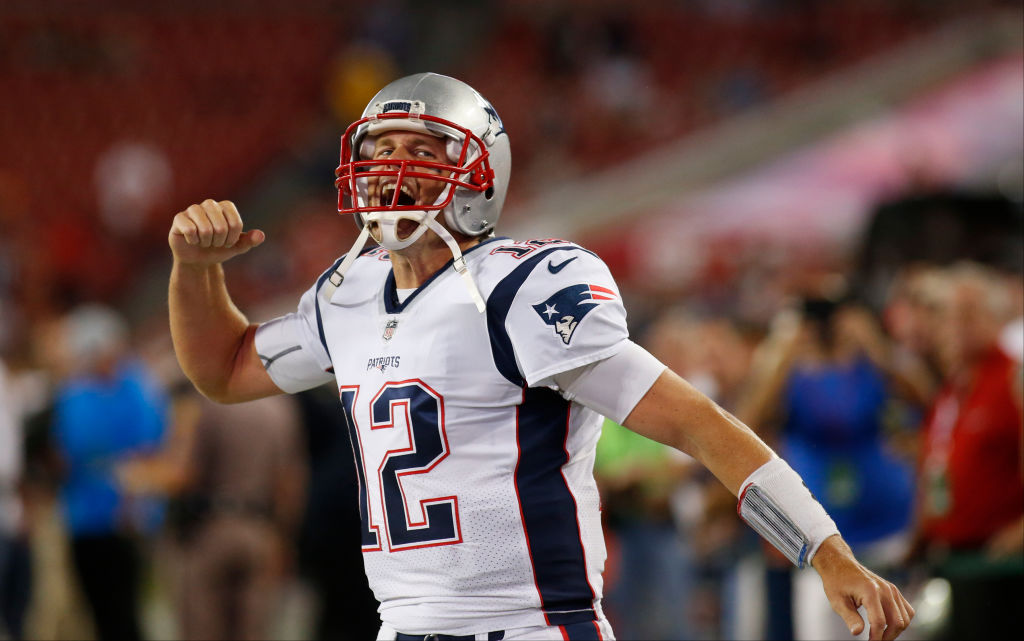 Across his 20 seasons in New England, Brady made over $230 million, yet rarely had a base salary over $4 million. How is such a thing possible? Brady's highest base salary in New England was an $8 million payday in 2015. Brady's $7.5 million base salary in 2010 was the only other year he cleared $6 million from the base, according to Over The Cap.
Brady was able to afford a life of luxury because of his signing bonuses. Whenever Brady restructured his contract so the base salary provided more cap space, New England rewarded him with extravagant, guaranteed bonuses. Brady's highest payday came in 2013, when the Patriots paid him $31 million. Although Brady's base salary that year was only $1 million, he received a $30 million signing bonus when he restructured his contract weeks after the 2012 season ended.
A similar contract allowed Brady to receive a total of $28.7 million in 2016. Like in 2013, Brady's base salary was $1 million, but he received a $28 million signing bonus on that contract.
Brady and the Buccaneers' offense is must-see television next year
Tampa Bay is taking a risk signing Brady, whose numbers dipped the last two years. In Brady's defense, however, he was working on a team without the type of weapons he had in previous years. Future Hall of Fame tight end Rob Gronkowski was banged up in 2018 and retired following the Super Bowl. Receivers Julian Edelman and Mohamed Sanu played through injuries last year and the Patriots' big acquisition, Antonio Brown, played only one games before he was released for off-field reasons.
In Tampa Bay, however, Brady has star receivers Chris Godwin and Mike Evans. Godwin easily set career-highs in catches (86), receiving yards (1,333) and touchdowns (nine) en route to his first Pro Bowl. Although Evans' 67 receptions marked a career-low, he averaged 17.3 yards per catch and scored eight touchdowns. Former Alabama tight end O.J. Howard flashed at times and might be a buy-high fantasy football option given Brady's history with tight ends.
It might be too early to suggest the Buccaneers are locks for the Super Bowl, let alone favorites in the NFC South. But Brady has been the underdog throughout his career and proven he can turn nothing into something. Now that he has something, how will the Buccaneers fare?