Is Tom Izzo the Best March Madness Coach in College Basketball?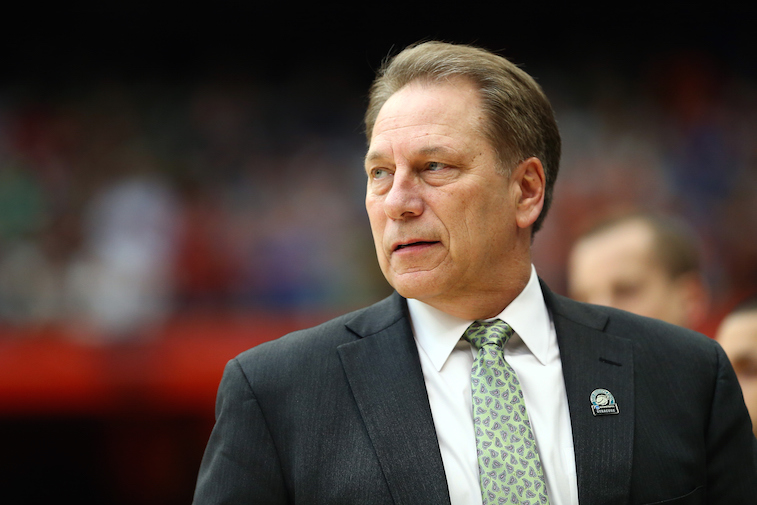 For most basketball fans, it may sound strange to mention Michigan State basketball and Cinderella story in the same sentence. However, the Spartans' shocking run through the East region to the Final Four of the 2015 NCAA Tournament as a No. 7 seed puts them into the previously uncharted territory of being a Cinderella story in the Big Dance.
Michigan State entered the NCAA Tournament with 11 regular season losses and zero players who were on the All-Big Ten first team. Were it not for a run to the Big Ten Conference Tournament championship game, Tom Izzo's team likely would have been sweating it out on Selection Sunday. With more bad losses than quality wins on their regular season resume, a run to the Final Four had to be an afterthought for this group of Spartans.
Outside of a win over Georgia (a No. 10 seed) in the round of 64, every team that Michigan State knocked off on their way to the Final Four was seeded higher than them to start the tournament. If you tuned in to watch any of their games, you would have never known that the Spartans are a No. 7 seed. Guard Travis Trice has looked like an All-American, and Branden Dawson and Denzel Valentine have been playing their best basketball of the season. More importantly, the Spartans have out-muscled and out-rebounded their opponents while playing physical, smothering defense. So, how does a team transform from being an NCAA Tournament bubble team to one of the best teams in the country as soon as the postseason tips off? To answer that question, we need to look no further than Spartans head coach Tom Izzo.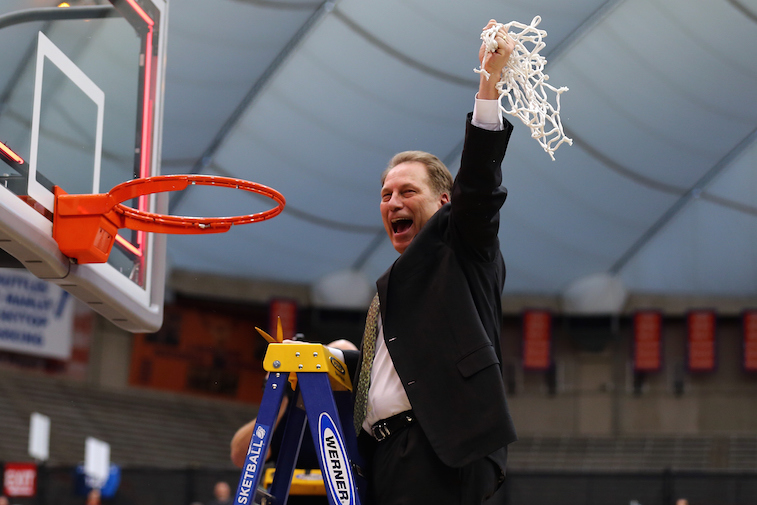 This year marks the seventh time Tom Izzo's Michigan State Spartans have reached the Final Four since 1999, which is more than any other coach in the country during that time period. Izzo has twice led No. 5 seeds to the Final Four, with this year's seventh-seeded team being the lowest seed that he has led to the national semi-finals. During that same stretch of time, Izzo has led his teams to nine Elite Eight and 12 Sweet Sixteen appearances while receiving No. 1 seeds only four times. The Spartans have also made the NCAA Tournament under Izzo every year since 1998. But what might be the most telling statistic that Izzo is currently the best postseason coach in college basketball, is that he recently broke the record for the most NCAA Tournament wins as the lower seeded team.
What separates Izzo from his competition in March is his ability to do more with less than practically any other coach in the country. The 2015 Spartans are just the latest example of his postseason brilliance. Izzo has coached only 14 All-Big Ten first team performers, 14 NBA Draft picks, and eight All-Americans since 1998. For comparisons sake, Kentucky head coach John Calipari has coached 29 NBA Draft picks, and made five Final Four appearances over the same period of time. Several coaches have proven that they can win in March with superior talent, but it's Izzo who continues to get the job done in the postseason – no matter who he has on his roster.