Is UFC Fighter Conor McGregor's Whiskey Worth Buying?
After debuting in the UFC in 2013, Conor McGregor quickly made a name for himself. Known for his knockout power and his charismatic trash-talking, McGregor has already made millions from the sport. However, outside of fighting, he's also got numerous business ventures that are making money for him, such as his Proper 12 whiskey. Should McGregor fans and whiskey fans pony up for a bottle?

Branching off from the UFC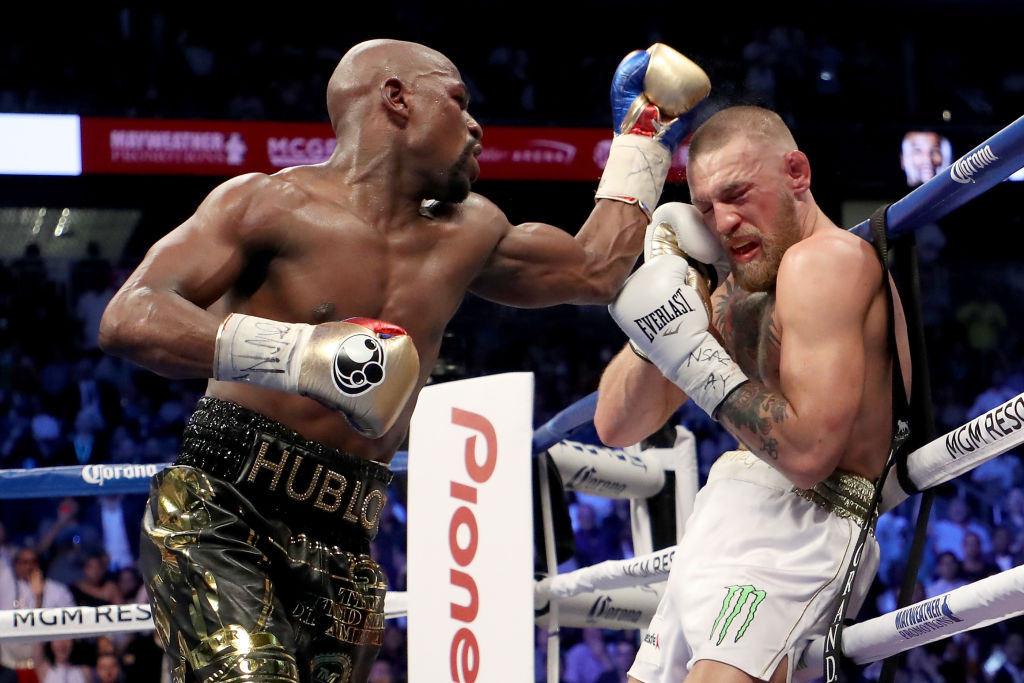 After making himself and the UFC millions by fighting men like Jose Aldo, Nate Diaz, and Eddie Alvarez, McGregor wanted more. His next step was to challenge the undefeated boxing champion, Floyd Mayweather, in a boxing match.

Although the UFC was still promoting the fight since McGregor was still under contract, it marked McGregor's first attempt to make serious cash outside of fighting in the UFC. It worked too, as it was extremely successful. It made McGregor approximately $75 million, far more than he's ever made fighting a single fight in the UFC.

That gave him a lot of confidence when it came to negotiating with the UFC, as McGregor started demanding partial ownership of the UFC. Such an arrangement would ultimately allow him to make more money, but the UFC has been adamant in saying no to McGregor.

Because of the UFC's refusal to give him a stake in their organization though, McGregor started trying his hand at his next venture, whiskey.

Conor McGregor's Proper 12 Irish Whiskey
In late 2018, Conor McGregor launched his brand of whiskey, Proper 12. According to McGregor, he decided to start his own whiskey for a lot of reasons. He didn't want to promote an already existing whiskey brand. He wanted his own.

In his interview with Entrepreneur, McGregor says that the name of the whiskey honors his hometown. He's also very proud that it's a proper Irish whiskey that's made in Ireland, as McGregor has never shied away from his pride in his Irish heritage.

He also mentioned that he didn't want to just make a novelty whiskey and then use his public image to sell it. He wanted to make a good drink first and foremost, and in his interview with Entrepreneur, he even mentions that he calls it "liquid gold."

McGregor wanted to make a whiskey that was not only enjoyable for everyone but also affordable for everyone. Prices will vary based on your location, but a bottle of Conor McGregor's Irish whiskey usually starts in the $25 range.

To achieve Proper 12's flavor, McGregor mentioned that he had to do a lot of research, which meant a lot of taste testing. But is Proper 12 actually a whiskey that's worth buying?

Taste and charity
Conor McGregor fans directly support the Irish superstar with every purchase of the whiskey, so if that matters to you, then yes, it's worth buying. McGregor also mentioned that he'll donate up to $1 million to first responders depending how many cases of Proper 12 get sold in the first year, so buying the whiskey will be helping those first responder charities.

When it comes to taste though, it's less clear cut as reviewers haven't been kind to the drink. According to Philip Dwyer, a reviewer for the YouTube channel Whiskey Wednesdays, Proper 12 tastes medicinal, industrial, and unpleasant. Dwyer said McGregor's whiskey is a gimmick.

Andrew Graham, writing for Whiskey Reviewer, had a more favorable opinion of the whiskey. He said that it had some good apple flavor and that it was a smooth and easy-drinking whiskey. However, he didn't enjoy it much overall. He gave it a C rating.

Based on those two reviews and others, it seems like Proper 12 is an average tasting but affordable whiskey that McGregor fans will enjoy.