Isaiah Stewart Says He's the 'Biggest Sleeper' From the 2020 NBA Draft: 'I Have to Wake Them Back Up'
The Detroit Pistons may have gotten the biggest steal in the NBA draft. Last week they traded for Isaiah Stewart, a big man out of the University of Washington. Stewart wasn't a top pick but he could end up being one of the best players to come out of this draft. Let's look at Stewart's scouting report and why he considers himself as this year's "biggest sleeper."
Isaiah Stewart's career at the University of Washington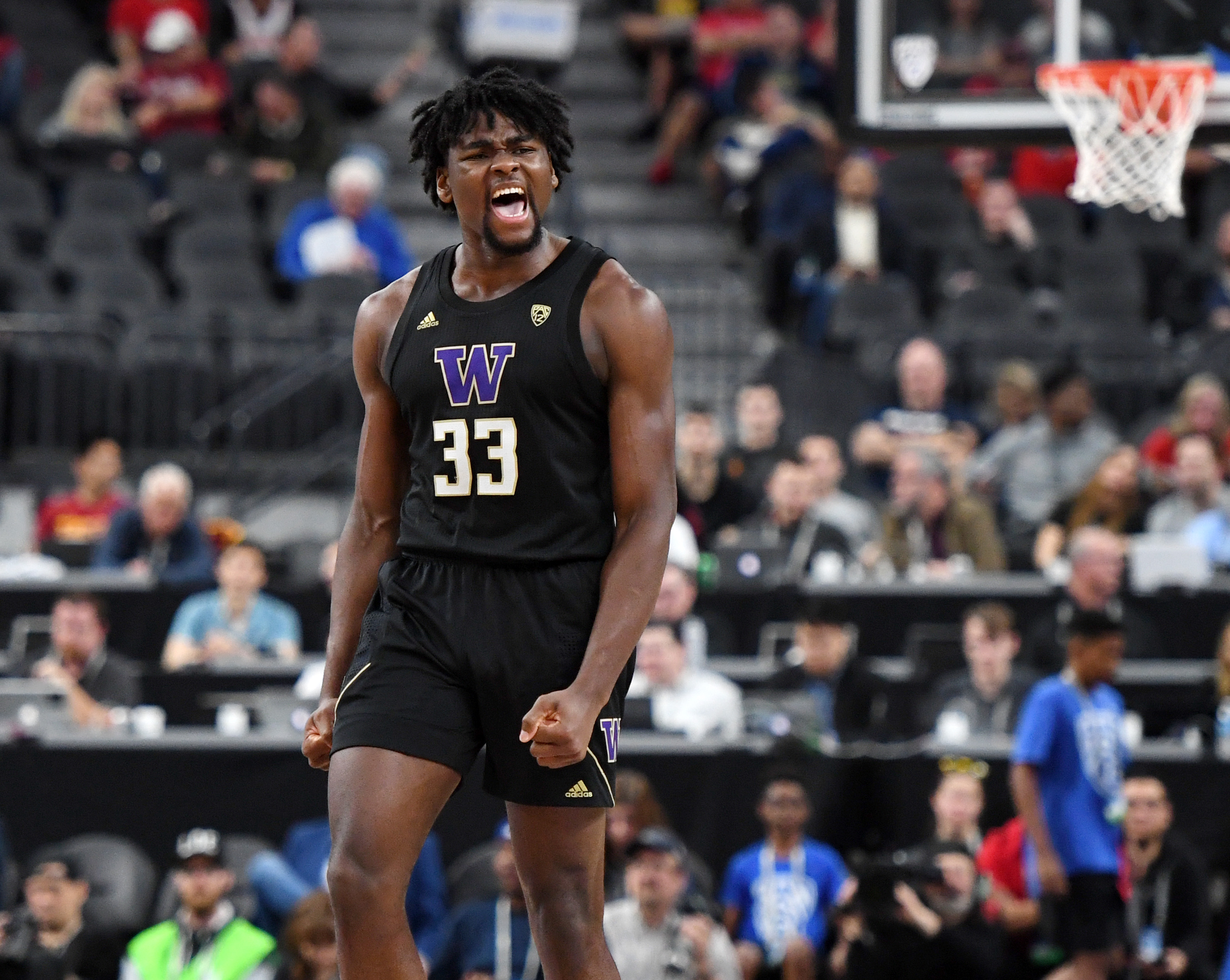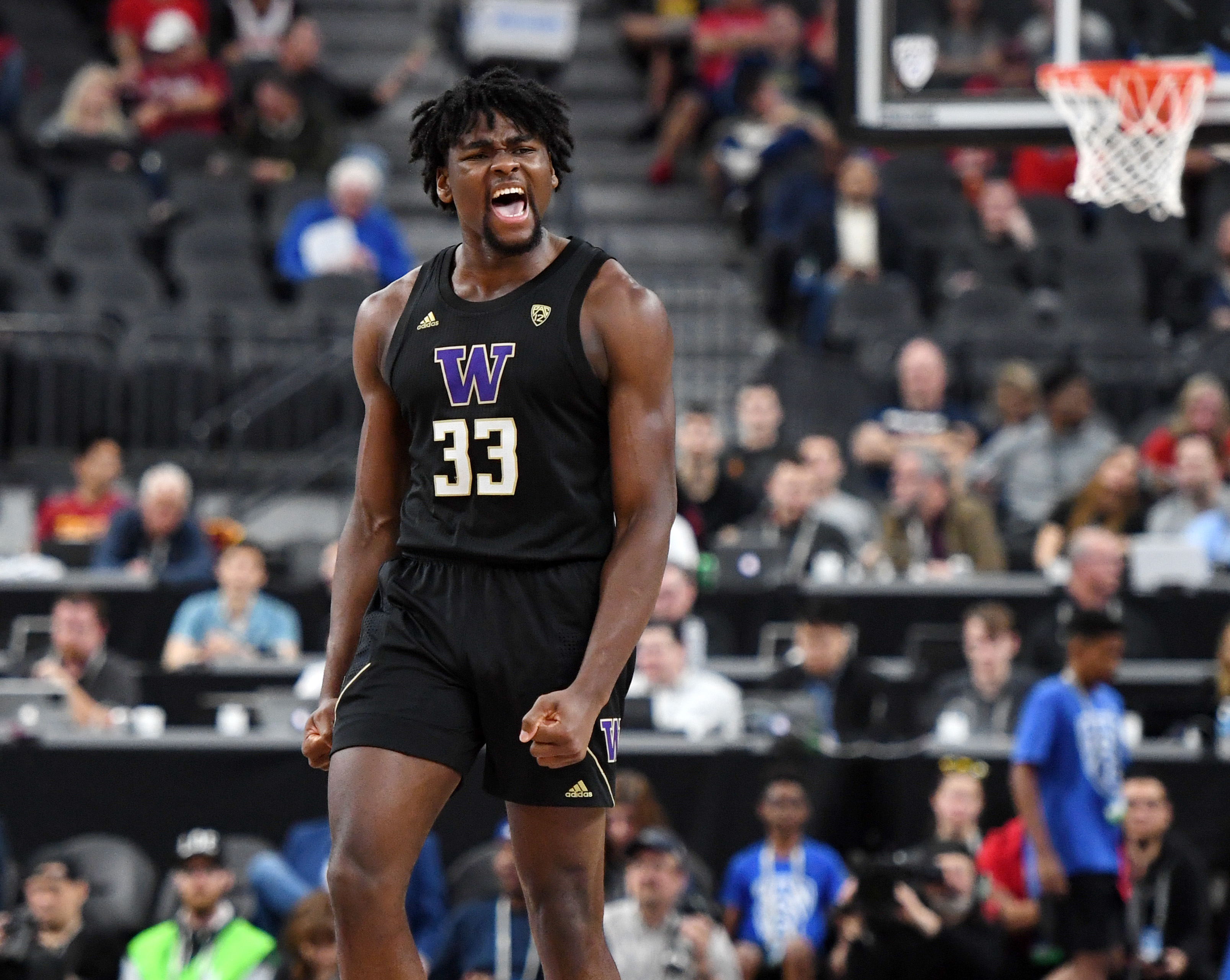 According to Sports Reference, Stewart played one season at the University of Washington. In 32 games, he had a per-game average of 17 points, 0.8 assists, and 8.8 rebounds for the Huskies. For his efforts, Stewart was named to the All-Pac-12 First team as well as the conference's All-Freshman team.
Stewart had a Player Efficiency Rating of 26.9 with 5.7 win shares. He shot 57% from the field, making only 25% of his three-pointers. Stewart's numbers dipped a bit during conference play, as he averaged only 14.7 points per game against Pac-12 opponents. 
Where was Isaiah Stewart drafted? 
The Democrat and Chronicle reported that the Detroit Pistons traded for the NBA Draft rights to Stewart, who initially went to the Portland Trail Blazers with the 16th overall pick in the first round. Stewart has plenty of talent, but in his estimation, there are two words that separate him from his competition: work ethic.
"They always ask how my game will translate to the next level, and I just tell them I have something I didn't show…I know I can shoot the ball. I'm actually skilled and my work ethic is going to allow me to equip the things I don't have in my game."
But how will Stewart's game translate at the next level? Analyzing his raw tools, it appears they may transition to the NBA nicely. 
The scouting report on Isaiah Stewart
NBA.com compiles scouting reports on many of the top NBA Draft prospects each year. They were high on Stewart's game. Here's a sample of what they had to say about him: 
"An imposing 6-foot-9 center with an intimidating 250-pound frame, wide shoulders, and a massive 7-foot-4 wingspan, Stewart certainly looks the part of an NBA big man.  A powerful athlete who is more comfortable moving bodies inside than sliding on the perimeter, he competes with steady energy and physicality."
It's no mystery why the Pistons nabbed Stewart. In a league getting smaller and faster than ever, they wanted toughness inside. Stewart is an efficient post presence, hearkening back to the days of big men who could score on the block reliably. Defensively, Stewart is also pretty good. While his ability to defend away from the basket is questionable, he's a solid rebounder and does a good job guarding other big men down low. 
Why Isaiah Stewart thinks he's the 'biggest sleeper' in the 2020 NBA draft
In a piece on Stewart for the New York Times, the prospect acknowledged that his only college season didn't quite live up to expectations. That said, he's confident in his ability to prove his doubters wrong. 
"It was a down season at U.W, so people sort of forgot who Isaiah Stewart was, what I've been doing against the top players and how I've always killed the competition, killed matchups and dominated every other player at my position. So that's why I feel like I'm a sleeper. I just have to remind them. I have to wake them back up."
Stewart seems motivated to play at a high level. If he can deliver on the promise of his brief but exciting college career, Pistons fans could be in for quite a treat over the next decade.